Tunisia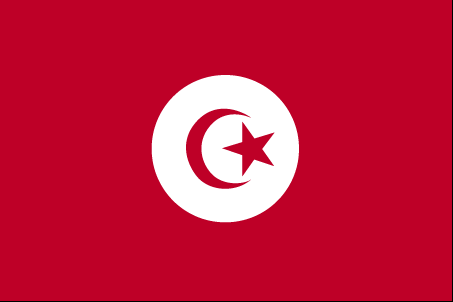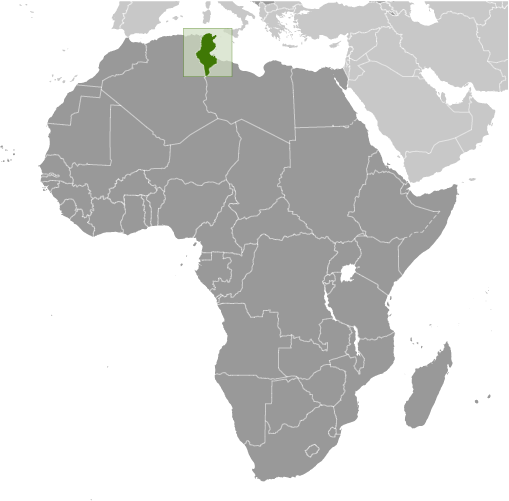 | | |
| --- | --- |
| Country | Tunisia |
| Capital | Tunis |
| Continent | Africa |
| Currency | Tunisian dinar(TND) |
| Languages | Arabic, Tunisian Arabic, French & Berber |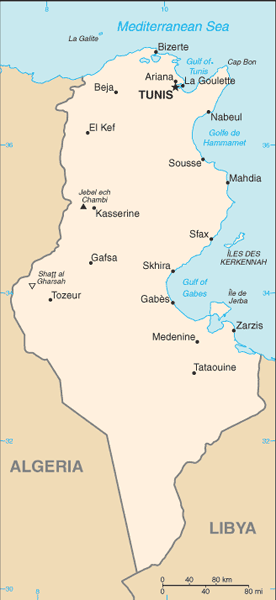 Information
Introduction
Rivalry between French and Italian interests in Tunisia culminated in a French invasion in 1881 and the creation of a protectorate. Agitation for independence in the decades following World War I was finally successful in getting the French to recognize Tunisia as an independent state in 1956. The country's first president, Habib BOURGUIBA, established a strict one-party state. He dominated the country for 31 years, repressing Islamic fundamentalism and establishing rights for women unmatched by any other Arab nation. In November 1987, BOURGUIBA was removed from office and replaced by Zine el Abidine BEN ALI in a bloodless coup. BEN ALI is currently serving his fifth consecutive five-year term as president. Tunisia has long taken a moderate, non-aligned stance in its foreign relations. Domestically, it has sought to defuse rising pressure for a more open political society.
Map
References
Tunisia - Wikipedia
Tunisia - CIA World Fact Book
Tunisia - BBC
Tunisia - Timeline - BBC
Cities
Links
News Headlines
Google News
This RSS feed URL is deprecatedThis RSS feed URL is deprecated, please update. New URLs can be found in the footers at https://news.google.com/news

---
Tunisia is an American 'soft power' success story — keep it that way - The Hill
---
Women in rural Tunisia are mixing hot sauce with business ... - CTV News
---
Tunisian Football Federation extends Nabil Maaloul's contract as head coach - Goal.com
---
Team Tunisia earns historic win - American Football International

American Football International



Team Tunisia earns historic winAmerican Football International

American football may be virtually unknown in

Tunisia

but Team

Tunisia

, the country's first ever national team is already historic. Coached by NFL Europe veteran and the longest active football coach in Germany, Cevin Conrad, the Carthage Eagles

...
---
UPDATE 1-Tunisian parliament approves 2018 budget including ... - Reuters
---
Najet Werda: Cooking against the tide in Tunisia - Aljazeera.com

Aljazeera.com



Najet Werda: Cooking against the tide in TunisiaAljazeera.com

In Kerkennah, an island off the

Tunisian

coast, you can allegedly get the best couscous and octopus in the world - and the place to get it is Najet's restaurant. Najet Werda came to Kerkennah as a young girl and fell in love with the picturesque island

...
---
Corruption, Not Terrorism, Is Tunisia's Biggest Threat - Carnegie Europe
---
Tunisia seen softening economic reforms to avoid unrest - gulfnews.com



Tunisia seen softening economic reforms to avoid unrestgulfnews.com

Tunis:

Tunisia

plans to launch long-awaited reforms to reduce its chronic budget deficit, but the measures could harm investment if the government imposes new taxes and resists cutting the bloated public sector in order to avoid social unrest. The

...
---
Tunisia holds Congress accountable for US decision on Jerusalem - Middle East Monitor
---
Lovers win, as love loses: Changes to interfaith marriage law in Tunisia - Hurriyet Daily News
---