Tunisia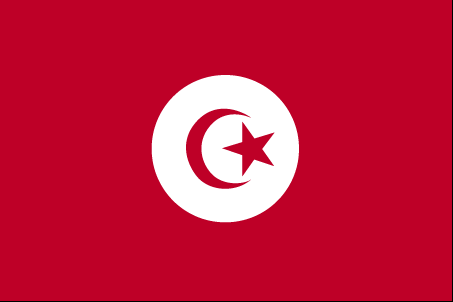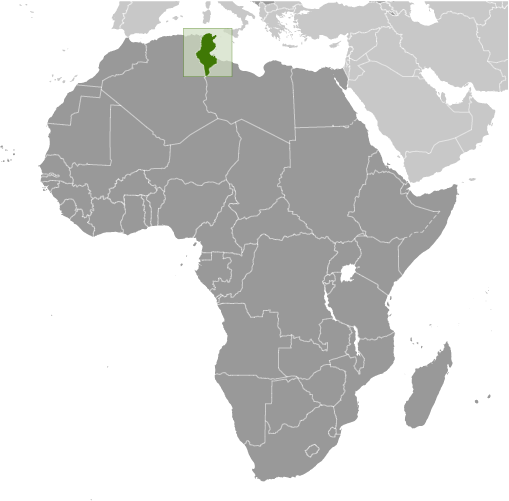 | | |
| --- | --- |
| Country | Tunisia |
| Capital | Tunis |
| Continent | Africa |
| Currency | Tunisian dinar(TND) |
| Languages | Arabic, Tunisian Arabic, French & Berber |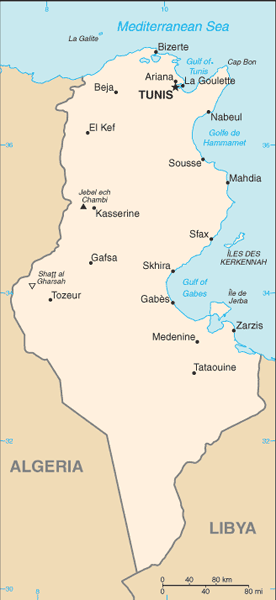 Information
Introduction
Rivalry between French and Italian interests in Tunisia culminated in a French invasion in 1881 and the creation of a protectorate. Agitation for independence in the decades following World War I was finally successful in getting the French to recognize Tunisia as an independent state in 1956. The country's first president, Habib BOURGUIBA, established a strict one-party state. He dominated the country for 31 years, repressing Islamic fundamentalism and establishing rights for women unmatched by any other Arab nation. In November 1987, BOURGUIBA was removed from office and replaced by Zine el Abidine BEN ALI in a bloodless coup. BEN ALI is currently serving his fifth consecutive five-year term as president. Tunisia has long taken a moderate, non-aligned stance in its foreign relations. Domestically, it has sought to defuse rising pressure for a more open political society.
Map
References
Tunisia - Wikipedia
Tunisia - CIA World Fact Book
Tunisia - BBC
Tunisia - Timeline - BBC
Cities
Links
News Headlines
Google News
Tunisia jails couple for 'public indecency' over car kiss - The Straits Times
---
Migrants surge through new route from Tunisia - The Times

The Times



Migrants surge through new route from TunisiaThe Times

More migrants took the sea crossing from

Tunisia

to Italy last month than in the whole of last year, after a crackdown in Libya on people-smuggling to Europe. At least 1,400 people travelled from

Tunisia

to Italy in September, well over the 1,200 who

...and more »
---
EU aims to boost anti terror info sharing with Tunisia - eNCA - eNCA
---
Pakistan, Tunisia agree to tap bilateral trade potential - The Nation
---
Tunisia top Africa rankings after 15 years - Sport24
---
Oman tennis: Fatma Al Nabhani marches ahead in Tunisia - Times of Oman



Oman tennis: Fatma Al Nabhani marches ahead in TunisiaTimes of Oman

Muscat: Continuing with her splendid performance in the $15,000 ITF Pro Circuit Hammamet Open tournaments, Fatma Al Nabahni advanced to the singles second round in

Tunisia

on Wednesday. In a first round match of second of her back-to-back ...
---
Tunisia's Ghannouchi bemoans shortcomings of Arab Spring - TRT World (blog)
---
Death toll from Tunisia migrant boat tragedy climbs to 34 - Citizen
---
Global brands set sights on Tunisia - Hotel Management Magazine

Hotel Management Magazine



Global brands set sights on TunisiaHotel Management Magazine

An increase in visitor numbers is attracting investment to

Tunisia

. At the recent AHIF conference in Kigali, Rwanda, ForwardKeys data revealed a 13.3-percent increase in arrivals to Africa for January to September, compared to the equivalent period

...
---
Tunisia resists calls to cut public wage bill and subsidies in 2018 - Times of Oman
---