Tunisia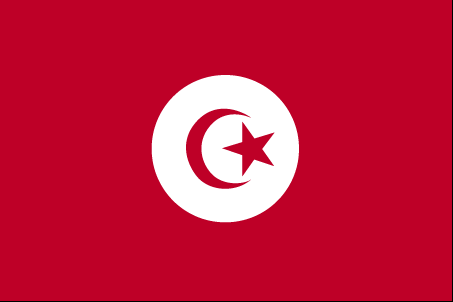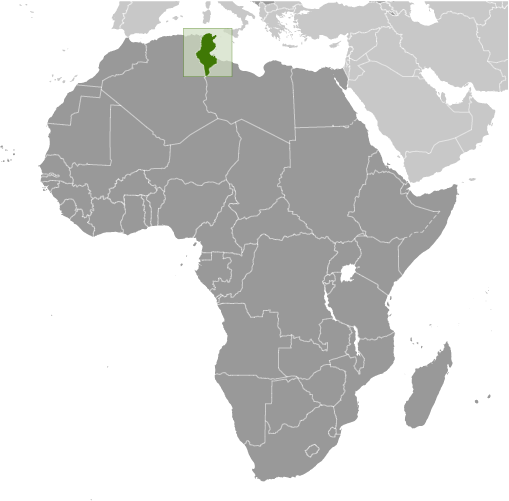 | | |
| --- | --- |
| Country | Tunisia |
| Capital | Tunis |
| Continent | Africa |
| Currency | Tunisian dinar(TND) |
| Languages | Arabic, Tunisian Arabic, French & Berber |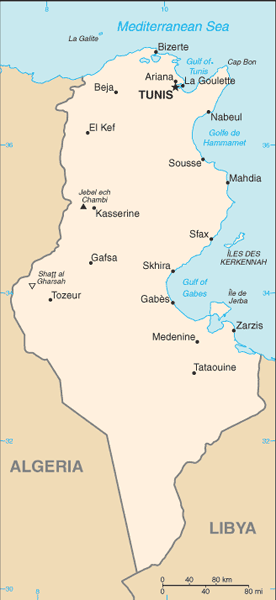 Information
Introduction
Rivalry between French and Italian interests in Tunisia culminated in a French invasion in 1881 and the creation of a protectorate. Agitation for independence in the decades following World War I was finally successful in getting the French to recognize Tunisia as an independent state in 1956. The country's first president, Habib BOURGUIBA, established a strict one-party state. He dominated the country for 31 years, repressing Islamic fundamentalism and establishing rights for women unmatched by any other Arab nation. In November 1987, BOURGUIBA was removed from office and replaced by Zine el Abidine BEN ALI in a bloodless coup. BEN ALI is currently serving his fifth consecutive five-year term as president. Tunisia has long taken a moderate, non-aligned stance in its foreign relations. Domestically, it has sought to defuse rising pressure for a more open political society.
Map
References
Tunisia - Wikipedia
Tunisia - CIA World Fact Book
Tunisia - BBC
Tunisia - Timeline - BBC
Cities
Links
News Headlines
Google News
This RSS feed URL is deprecatedThis RSS feed URL is deprecated, please update. New URLs can be found in the footers at https://news.google.com/news

---
Tunisia president ends alliance with Ennahde religious party - Aljazeera.com
---
Can Tunisia find a compromise on equal inheritance? - Brookings Institution (blog)
---
Two killed in land mine blast in Tunisia Islamist hideout - News24
---
Tunisia reforms face strain after end of Islamist tie-up - The Daily Star
---
Okutoyi for Tunisia:Newly crowned Okutoyi heads for masters tourney in Tunis - The Star, Kenya
---
Record rains set off deadly flash floods in Tunisia - FRANCE 24
---
Tunisia contemporary art fair [The Morning Call] - africanews

africanews



Tunisia contemporary art fair [The Morning Call]africanewsTunisia

contemporary art fair [The Morning Call].

Tunisia

contemporary art fair [The Morning Call]. Jerry Bambi. 24/09 - 15:28. The Morning Call. On the Grand Angle, we take a visit to the contemporary art fair in Tunis, where we meet a dozen local and

...
---
Tunisia: Record rainfall causes deadly floods - Aljazeera.com
---
Tunisia key for business aviation in MENA - Travel Daily News International



Tunisia key for business aviation in MENATravel Daily News InternationalTunisia

boasts nine international airports covering the entire country, five of which are considered major business aviation airports, giving a wide range of convenient location options for both domestic and international flights. In addition

...
---
Tunisia floods kill at least 4, cause major damage - The Seattle Times



Tunisia floods kill at least 4, cause major damageThe Seattle Times

TUNIS,

Tunisia

(AP) — Severe floods have struck northeastern

Tunisia

, killing at least four people and damaging homes, bridges, roads and fields.

Tunisian

Prime Minister Youssef Chahed visited the town of Nabeul, about 70 kilometers (45 miles) west of

...and more »
---