Zimbabwe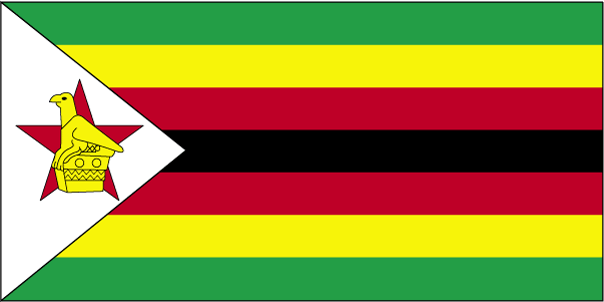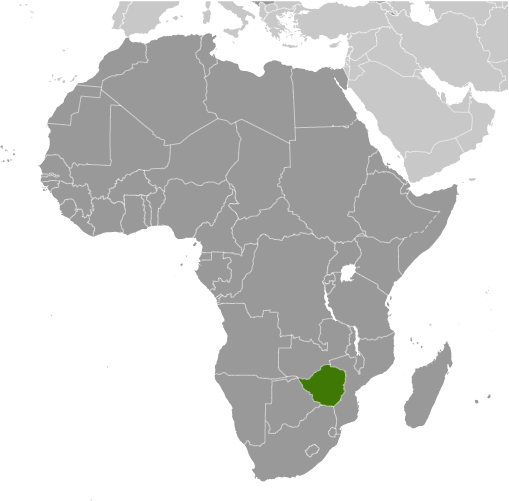 | | |
| --- | --- |
| Country | Zimbabwe |
| Capital | Harare |
| Continent | Africa |
| Currency | United States dollar(USD) |
| Languages | Chewa, Chibarwe, English, Kalanga, Koisan, Nambya, Ndau, Ndebele, Shangani, Shona, Sign language, Sotho, Tonga, Tswana, Venda & Xhosa |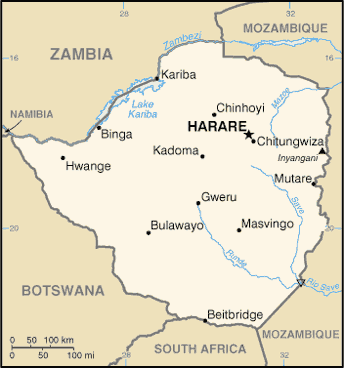 Information
Introduction
The UK annexed Southern Rhodesia from the [British] South Africa Company in 1923. A 1961 constitution was formulated that favored whites in power. In 1965 the government unilaterally declared its independence, but the UK did not recognize the act and demanded more complete voting rights for the black African majority in the country (then called Rhodesia). UN sanctions and a guerrilla uprising finally led to free elections in 1979 and independence (as Zimbabwe) in 1980. Robert MUGABE, the nation's first prime minister, has been the country's only ruler (as president since 1987) and has dominated the country's political system since independence. His chaotic land redistribution campaign, which began in 2000, caused an exodus of white farmers, crippled the economy, and ushered in widespread shortages of basic commodities. Ignoring international condemnation, MUGABE rigged the 2002 presidential election to ensure his reelection. The ruling ZANU-PF party used fraud and intimidation to win a two-thirds majority in the March 2005 parliamentary election, allowing it to amend the constitution at will and recreate the Senate, which had been abolished in the late 1980s. In April 2005, Harare embarked on Operation Restore Order, ostensibly an urban rationalization program, which resulted in the destruction of the homes or businesses of 700,000 mostly poor supporters of the opposition. President MUGABE in June 2007 instituted price controls on all basic commodities causing panic buying and leaving store shelves empty for months. General elections held in March 2008 contained irregularities but still amounted to a censure of the ZANU-PF-led government with the opposition winning a majority of seats in parliament. MDC opposition leader Morgan TSVANGIRAI won the most votes in the presidential polls, but not enough to win outright. In the lead up to a run-off election in late June 2008, considerable violence enacted against opposition party members led to the withdrawal of TSVANGIRAI from the ballot. Extensive evidence of vote tampering and ballot-box stuffing resulted in international condemnation of the process. Difficult negotiations over a power-sharing government, in which MUGABE remained president and TSVANGIRAI became prime minister, were finally settled in February 2009, although the leaders have yet failed to agree upon many key outstanding governmental issues.
Map
References
Zimbabwe - Wikipedia
Zimbabwe - CIA World Fact Book
Zimbabwe - BBC
Zimbabwe - Timeline - BBC
Cities
Links
News Headlines
Google News
This RSS feed URL is deprecatedThis RSS feed URL is deprecated, please update. New URLs can be found in the footers at https://news.google.com/news

---
Zimbabwe applies to rejoin Commonwealth - Aljazeera.com
---
Zimbabwe President Emmerson Mnangagwa applies to re-join ... - CNN
---
Radebe pulls out of Zimbabwe squad after Chiefs tell him to rest his ankle - Times LIVE
---
Golix Exchange Files Lawsuit Against Reserve Bank of Zimbabwe's Cryptocurrency Ban - Bitcoin News (press release)
---
Fixing Zimbabwe's 'fantasy economics' - Business Day

Business Day



Fixing Zimbabwe's 'fantasy economics'Business Day

Examples in recent history are many but notable ones would include Cuba, the Soviet Union and its European eastern bloc, pre-reform China, Lebanon,

Zimbabwe

, Syria and, at this very moment, Venezuela. What should not have to happen often does as ...
---
12 years without an execution: Is Zimbabwe ready to abolish the death penalty? - New Zimbabwe.com
---
What's Been Going On in Zimbabwe? - NowThis News

NowThis News



What's Been Going On in Zimbabwe?NowThis News

For the past 37 years

Zimbabwe

has been run under the dictatorship of President Robert Mugabe but as of the fall of 2017, that's all changed. Now, just months after deposing former president Robert Mugabe,

Zimbabwe's

current president, Emmerson ...
---
Zimbabwe 'needs to rebuild trust to realise cashless society ambition' - Public Finance International
---
Zimbabwe Panel Wants to Ask Mugabe About Missing Funds - Voice of America
---
FSG questioned over $69m fertiliser deal - NewsDay

NewsDay



FSG questioned over $69m fertiliser dealNewsDay

"We submitted a proposal to supply the presidential input scheme with fertiliser to the Reserve Bank of

Zimbabwe

[RBZ], and we were identified by the RBZ because we are a fertiliser company and they were looking for fertiliser," Morland said. "I was

...
---