Rwanda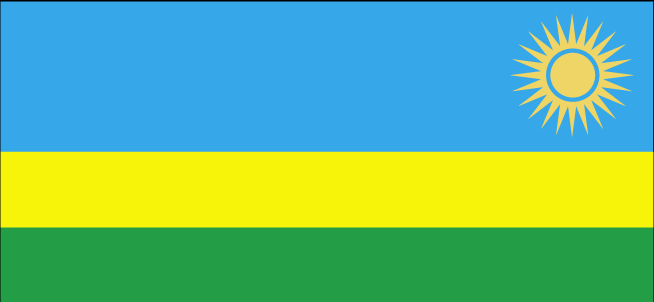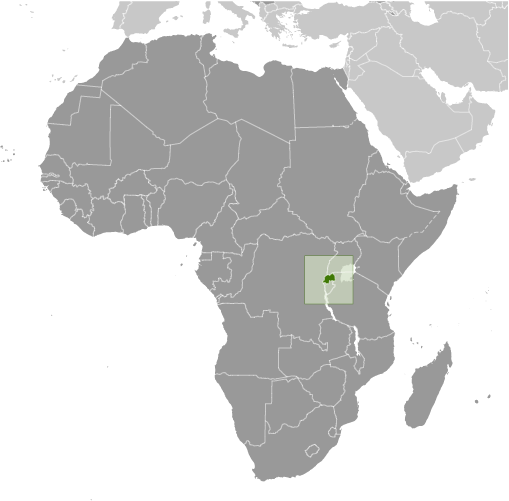 | | |
| --- | --- |
| Country | Rwanda |
| Capital | Kigali |
| Continent | Africa |
| Currency | Rwandan franc(RWF) |
| Languages | Kinyarwanda, French & English |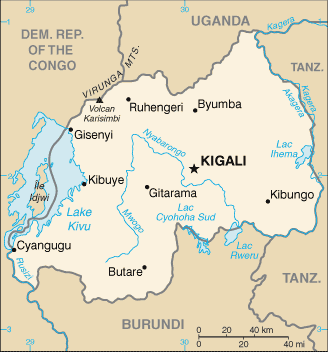 Information
Introduction
In 1959, three years before independence from Belgium, the majority ethnic group, the Hutus, overthrew the ruling Tutsi king. Over the next several years, thousands of Tutsis were killed, and some 150,000 driven into exile in neighboring countries. The children of these exiles later formed a rebel group, the Rwandan Patriotic Front (RPF), and began a civil war in 1990. The war, along with several political and economic upheavals, exacerbated ethnic tensions, culminating in April 1994 in the genocide of roughly 800,000 Tutsis and moderate Hutus. The Tutsi rebels defeated the Hutu regime and ended the killing in July 1994, but approximately 2 million Hutu refugees - many fearing Tutsi retribution - fled to neighboring Burundi, Tanzania, Uganda, and Zaire. Since then, most of the refugees have returned to Rwanda, but several thousand remained in the neighboring Democratic Republic of the Congo (DRC; the former Zaire) and formed an extremist insurgency bent on retaking Rwanda, much as the RPF tried in 1990. Rwanda held its first local elections in 1999 and its first post-genocide presidential and legislative elections in 2003. Rwanda in 2009 staged a joint military operation with the Congolese Army in DRC to rout out the Hutu extremist insurgency there and Kigali and Kinshasa restored diplomatic relations. Rwanda also joined the Commonwealth in late 2009.
Map
References
Rwanda - Wikipedia
Rwanda - CIA World Fact Book
Rwanda - BBC
Rwanda - Timeline - BBC
Cities
Links
News Headlines
Google News
Rwanda, Ethiopia expand areas of cooperation - The New Times



Rwanda, Ethiopia expand areas of cooperationThe New Times

"Cooperation between

Rwanda

and Ethiopia remains strong and significant results have been achieved in the areas of Defense, Aviation and Capacity building among others, which continues to benefit the people of our two countries," said Nikobisanzwe.
---
Rwanda: Declassified Documents Pin France On 1994 Genocide Against the Tutsi - AllAfrica.com
---
Poole nursery raises £5000 to build new school in Rwanda - Nursery World (subscription)
---
How a Nation Reconciles After Genocide Killed Nearly a Million People - New York Times
---
Rwanda's Economy Is in the Right Trajectory, But Do Landlords See It? - AllAfrica.com
---
Rwanda: Team Rwanda Coach Tips Riders On Winning International Races - AllAfrica.com
---
Rwanda: Private Sector Roots for Market-Driven Agriculture to Maximise Gains - AllAfrica.com
---
Rwanda, DR Congo agree to enhance bilateral trade ties - The New Times
---
Rwanda Recommits to Tighten Fight Against Malaria - AllAfrica.com



Rwanda Recommits to Tighten Fight Against MalariaAllAfrica.com

Today,

Rwanda

joins the rest of the world in a campaign to "End Malaria for Good." An official ceremony will be held in Huye District to mark World Malaria Day. The World Malaria Day is an occasion for the country to combine and tighten its efforts in

...and more »
---
Burundi: Food Aid From Rwanda Sent Back Over Security Reasons - AllAfrica.com



Burundi: Food Aid From Rwanda Sent Back Over Security ReasonsAllAfrica.com

On 21 April, the WFP convoy carrying food aid from

Rwanda

was blocked at Gasenyi border in Kirundo Northern Province. The 300 tons of beans intended for 112, 000 people were sent back to

Rwanda

, on 24 April, for security reasons, police source says.
---