Rwanda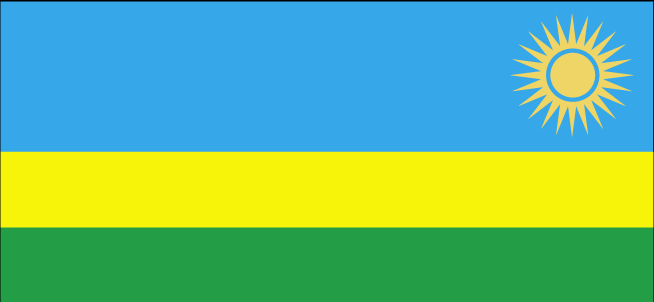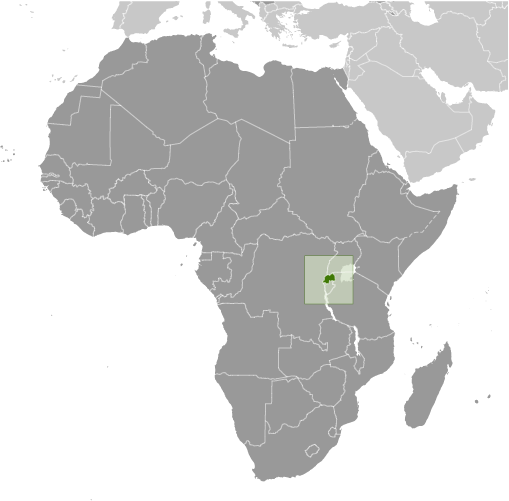 | | |
| --- | --- |
| Country | Rwanda |
| Capital | Kigali |
| Continent | Africa |
| Currency | Rwandan franc(RWF) |
| Languages | Kinyarwanda, French & English |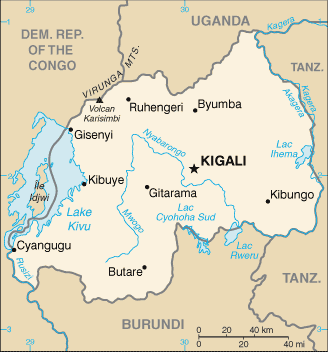 Information
Introduction
In 1959, three years before independence from Belgium, the majority ethnic group, the Hutus, overthrew the ruling Tutsi king. Over the next several years, thousands of Tutsis were killed, and some 150,000 driven into exile in neighboring countries. The children of these exiles later formed a rebel group, the Rwandan Patriotic Front (RPF), and began a civil war in 1990. The war, along with several political and economic upheavals, exacerbated ethnic tensions, culminating in April 1994 in the genocide of roughly 800,000 Tutsis and moderate Hutus. The Tutsi rebels defeated the Hutu regime and ended the killing in July 1994, but approximately 2 million Hutu refugees - many fearing Tutsi retribution - fled to neighboring Burundi, Tanzania, Uganda, and Zaire. Since then, most of the refugees have returned to Rwanda, but several thousand remained in the neighboring Democratic Republic of the Congo (DRC; the former Zaire) and formed an extremist insurgency bent on retaking Rwanda, much as the RPF tried in 1990. Rwanda held its first local elections in 1999 and its first post-genocide presidential and legislative elections in 2003. Rwanda in 2009 staged a joint military operation with the Congolese Army in DRC to rout out the Hutu extremist insurgency there and Kigali and Kinshasa restored diplomatic relations. Rwanda also joined the Commonwealth in late 2009.
Map
References
Rwanda - Wikipedia
Rwanda - CIA World Fact Book
Rwanda - BBC
Rwanda - Timeline - BBC
Cities
Links
News Headlines
Google News
With love from Rwanda - The Herald

The Herald



With love from RwandaThe Herald

Instead, she used her experience as a launch pad to create awareness around gender-based violence in

Rwanda

. It meant working with everyone from the ordinary villager up to powerful organs like the

Rwanda

Ministry of Defence to generate discourse ...
---
Cycle through Fort Langley trails pays dividends for Rwandan kids - Surrey Now-Leader
---
Rwanda's Kagame sticks to used clothes ban despite U.S. threats ... - africanews
---
Rwanda Tourism Operations 'Stress-Free' processing Online License - News Of Rwanda Group
---
Differences between Kenya, Rwanda elections - Daily Nation - Daily Nation
---
Can Rwanda Police all Troubled Countries? - KT Press

KT Press



Can Rwanda Police all Troubled Countries?KT Press

While South Africans were piecing themselves together after stamping out apartheid, up north in 1994,

Rwanda

was tearing apart in a deadly genocide against Tutsi. Sixteen days into the mass slaughter of Tutsi, the United Nations decided to cut down by ...
---
Rwanda is a youthful nation and that's a good thing - The New Times
---
Powering Rwanda's Remotest Areas Back to Life - KT Press

KT Press



Powering Rwanda's Remotest Areas Back to LifeKT Press

It will connect 13,000 households in Gisagara district to the national grid – and power up many surrounding districts. Just last week, construction began on a 2.6MW Rwaza-Muko mini hydro-power plan in Northern

Rwanda

to serve more than 300,000 people.
---
You have a right to health insurance - The New Times



You have a right to health insuranceThe New Times

To protect people from high levels of inconvenience due to sickness, N° 48/2015 of 23/11/2015 the Law governing the organisation, functioning and management of health insurance schemes in

Rwanda

says that health insurance is compulsory for everyone.
---
Rwanda: NEC Provisionally Approves 2 Candidates, Final List Set for July 7 - AllAfrica.com
---