Rwanda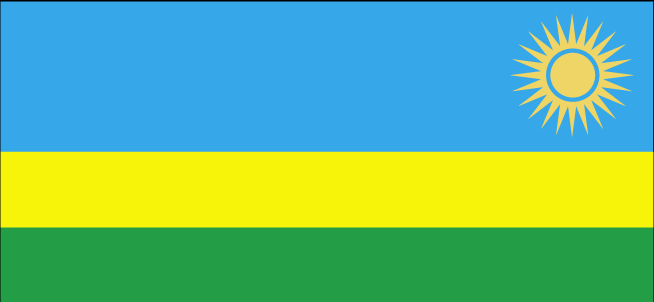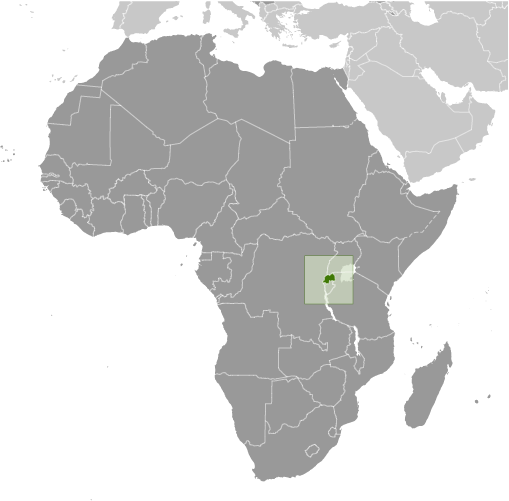 | | |
| --- | --- |
| Country | Rwanda |
| Capital | Kigali |
| Continent | Africa |
| Currency | Rwandan franc(RWF) |
| Languages | Kinyarwanda, French & English |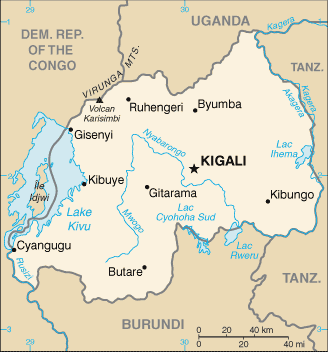 Information
Introduction
In 1959, three years before independence from Belgium, the majority ethnic group, the Hutus, overthrew the ruling Tutsi king. Over the next several years, thousands of Tutsis were killed, and some 150,000 driven into exile in neighboring countries. The children of these exiles later formed a rebel group, the Rwandan Patriotic Front (RPF), and began a civil war in 1990. The war, along with several political and economic upheavals, exacerbated ethnic tensions, culminating in April 1994 in the genocide of roughly 800,000 Tutsis and moderate Hutus. The Tutsi rebels defeated the Hutu regime and ended the killing in July 1994, but approximately 2 million Hutu refugees - many fearing Tutsi retribution - fled to neighboring Burundi, Tanzania, Uganda, and Zaire. Since then, most of the refugees have returned to Rwanda, but several thousand remained in the neighboring Democratic Republic of the Congo (DRC; the former Zaire) and formed an extremist insurgency bent on retaking Rwanda, much as the RPF tried in 1990. Rwanda held its first local elections in 1999 and its first post-genocide presidential and legislative elections in 2003. Rwanda in 2009 staged a joint military operation with the Congolese Army in DRC to rout out the Hutu extremist insurgency there and Kigali and Kinshasa restored diplomatic relations. Rwanda also joined the Commonwealth in late 2009.
Map
References
Rwanda - Wikipedia
Rwanda - CIA World Fact Book
Rwanda - BBC
Rwanda - Timeline - BBC
Cities
Links
News Headlines
Google News
This RSS feed URL is deprecatedThis RSS feed URL is deprecated, please update. New URLs can be found in the footers at https://news.google.com/news

---
Banana Tree Sanitary Pads Are Changing Lives In Rwanda - HuffPost South Africa
---
Rwanda: Floods - Emergency Plan of Action (EPoA) DREF: MDRRW016 - Reliefweb
---
Communiqué on Rwanda's contribution to the G5 Sahel Joint Force - ReliefWeb



Communiqué on Rwanda's contribution to the G5 Sahel Joint ForceReliefWeb

Addis Ababa, 22 March 2018: The Chairperson of the African Union Commission, Moussa Faki Mahamat, wishes to commend the President Paul Kagame of

Rwanda

, Chairperson of the African Union, for his country's contribution of one million US dollars in

...
---
How Rwandan Banks can Benefit from Latest Technologies - News Of Rwanda Group



How Rwandan Banks can Benefit from Latest TechnologiesNews Of Rwanda Group

Speakers at the International Conference on Responsible and Inclusive Finance (ICRIF) (http://www.amir.org.rw) held in Kigali on 21 March urged

Rwandan

microfinance institutions (MFIs) to embrace new-age technology to streamline their operations and to

...
---
IMF Staff Completes Review Mission to Rwanda - International Monetary Fund



IMF Staff Completes Review Mission to RwandaInternational Monetary Fund

The IMF team reached preliminary agreement with the government, subject to approval by IMF management and its Executive Board, on policies that could support the completion of the ninth review of

Rwanda's

PSI-supported program. Economic growth in 2017

...
---
ADB gives Rwanda 'innovation' loan to boost growth - Public Finance International



ADB gives Rwanda 'innovation' loan to boost growthPublic Finance International

Abdu Mukhtar, director at the Bank's Private Sector, Industrialisation and Trade Development Department, said: "By extending this loan to the government of

Rwanda

, the bank wants to enable the country to develop the sector and attract private investors

...
---
Rwanda Gets Solar Powered Irrigation Technology - KT Press

KT Press



Rwanda Gets Solar Powered Irrigation TechnologyKT Press

Thousands of households from districts that are victims of persistent dry seasons will soon have irrigation tools to be able to grow crops and harvest throughout the year. A government partner has earmarked $1 million for a new initiative aimed at

...
---
Rwanda to host dialogue around governance and leadership in Africa in April - Namibia Economist
---
President Ramaphosa says SA to lift visa restrictions for Rwandans ... - The New Times
---
Rwanda: Nyundo Band, Urukerereza Charm AU Guests - AllAfrica.com



Rwanda: Nyundo Band, Urukerereza Charm AU GuestsAllAfrica.com

When

Rwanda

hosts big events, such as the recently concluded Tenth Extra-Ordinary Session of the Assembly of the African Union, little is said about the events that keep the guests entertained. Nyundo School of Music's band and the National Ballet

...and more »
---