South Africa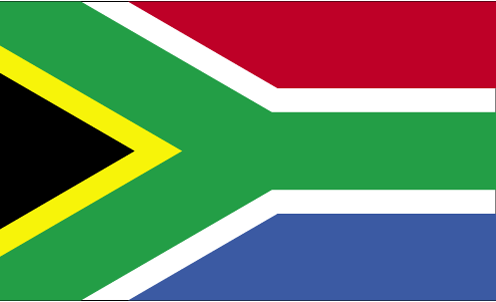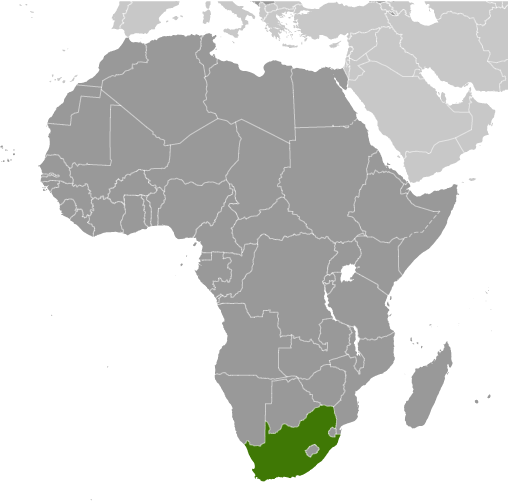 | | |
| --- | --- |
| Country | South Africa |
| Capital | Pretoria |
| Continent | Africa |
| Currency | South African rand(ZAR) |
| Languages | Afrikaans, English, Southern Ndebele, Northern Sotho, Southern Sotho, Swazi, Tsonga, Tswana, Venda, Xhosa & Zulu |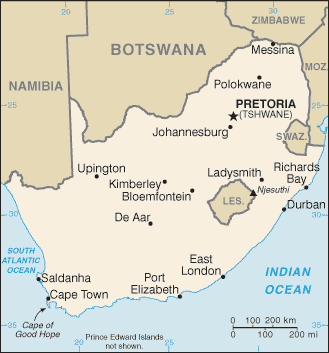 Information
Introduction
Dutch traders landed at the southern tip of modern day South Africa in 1652 and established a stopover point on the spice route between the Netherlands and the Far East, founding the city of Cape Town. After the British seized the Cape of Good Hope area in 1806, many of the Dutch settlers (the Boers) trekked north to found their own republics. The discovery of diamonds (1867) and gold (1886) spurred wealth and immigration and intensified the subjugation of the native inhabitants. The Boers resisted British encroachments but were defeated in the Boer War (1899-1902); however, the British and the Afrikaners, as the Boers became known, ruled together beginning in 1910 under the Union of South Africa, which became a republic in 1961 after a whites-only referendum. In 1948, the National Party was voted into power and instituted a policy of apartheid - the separate development of the races - which favored the white minority at the expense of the black majority. The African National Congress (ANC) led the opposition to apartheid and many top ANC leaders, such as Nelson MANDELA, spent decades in South Africa's prisons. Internal protests and insurgency, as well as boycotts by some Western nations and institutions, led to the regime's eventual willingness to negotiate a peaceful transition to majority rule. The first multi-racial elections in 1994 brought an end to apartheid and ushered in majority rule under an ANC-led government. South Africa since then has struggled to address apartheid-era imbalances in decent housing, education, and health care. ANC infighting, which has grown in recent years, came to a head in September 2008 when President Thabo MBEKI resigned, and Kgalema MOTLANTHE, the party's General-Secretary, succeeded him as interim president. Jacob ZUMA became president after the ANC won general elections in April 2009.
Map
References
South Africa - Wikipedia
South Africa - CIA World Fact Book
South Africa - BBC
South Africa - National Geographic
South Africa - Timeline - BBC
Cities
Links
News Headlines
Google News
This RSS feed URL is deprecatedThis RSS feed URL is deprecated, please update. New URLs can be found in the footers at https://news.google.com/news

---
This is how many dollar millionaires there are in South Africa – and how many are part of the world's richest 1% - BusinessTech
---
South Africa's First Nations Have Been Forgotten - Foreign Policy

Foreign Policy



South Africa's First Nations Have Been ForgottenForeign Policy

President Donald Trump recently sparked a fierce backlash when he tweeted that the

South African

government was seizing white-owned land and that white farmers were being killed on a "large scale." In the United States, his comment was a flash in the ...
---
South African city set to seize land in national 'test case' - Washington Post
---
South Africa's youth unemployment is the worst globally - The South African
---
South Africa must end illegal arms sales - Independent Online
---
Wreck of the Meisho Maru No. 38 - Atlas Obscura

Atlas Obscura



Wreck of the Meisho Maru No. 38Atlas Obscura

The Meisho Maru No. 38 was a small Japanese fishing vessel that, like so many others, prowled the seas to reap its bounty. This part of

South Africa

's coast is notoriously dangerous, causing many ships to succumb to its wrath. The Meisho Maru No. 38

...
---
#CherylZondi sets South Africa alight - DispatchLIVE

DispatchLIVE



#CherylZondi sets South Africa alightDispatchLIVE

Hot on the heels of World Mental Health Awareness Day' it emerged that American singer' actress and producer Selena Gomez had been admitted to a mental health treatment facility after succumbing to a breakdown.

South Africans

who searched for the star ...

and more »
---
PICS: Meet Sayed Basha South Africa's bodybuilding champ - Independent Online
---
South Africa's army chief says budget cuts hampering peacekeeping missions - africanews
---
Rock Climbing - Outside Magazine

Outside Magazine



Rock ClimbingOutside Magazine

Big Wall Climbing In

South Africa

. The World Above showcases climbers Ines Papert, Luka Lindic, Joseph Pfnur, and Paul Mcsorley making the first ascent of Ruby Supernova, a big wall in Slanghoek valley,

South Africa

. Filed To: Video / Rock Climbing ...
---