Jamaica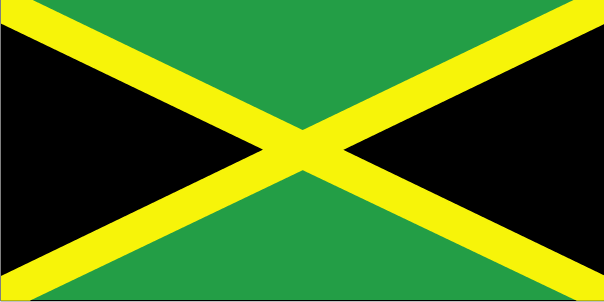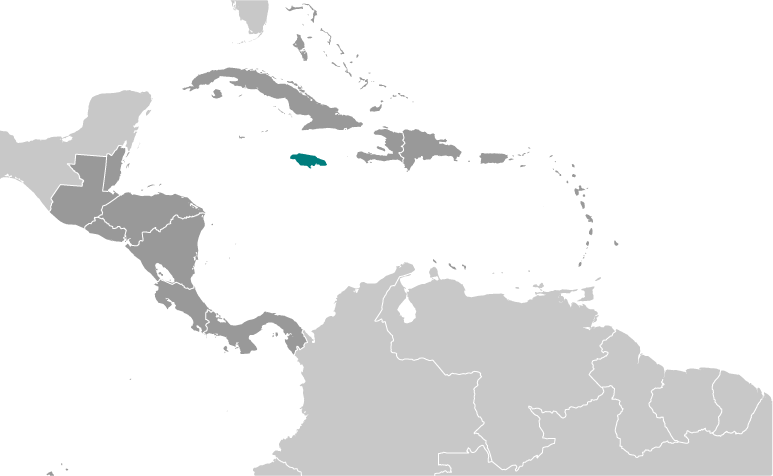 | | |
| --- | --- |
| Country | Jamaica |
| Capital | Kingston |
| Continent | North America(Central America) |
| Currency | Jamaican dollar(JMD) |
| Languages | English(Jamaican English) & Jamaican Patois |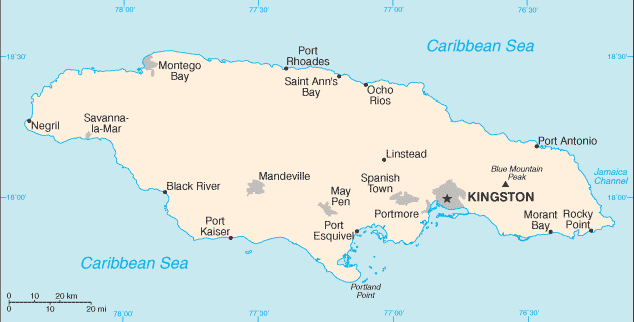 Information
Introduction
The island - discovered by Christopher COLUMBUS in 1494 - was settled by the Spanish early in the 16th century. The native Taino Indians, who had inhabited Jamaica for centuries, were gradually exterminated and replaced by African slaves. England seized the island in 1655 and established a plantation economy based on sugar, cocoa, and coffee. The abolition of slavery in 1834 freed a quarter million slaves, many of whom became small farmers. Jamaica gradually obtained increasing independence from Britain. In 1958 it joined other British Caribbean colonies in forming the Federation of the West Indies. Jamaica gained full independence when it withdrew from the Federation in 1962. Deteriorating economic conditions during the 1970s led to recurrent violence as rival gangs affiliated with the major political parties evolved into powerful organized crime networks involved in international drug smuggling and money laundering. Violent crime, drug trafficking, and poverty pose significant challenges to the government today. Nonetheless, many rural and resort areas remain relatively safe and contribute substantially to the economy.
Map
References
Jamaica - Wikipedia
Jamaica - CIA World Fact Book
Jamaica - BBC
Jamaica - National Geographic
Jamaica - Timeline - BBC
Cities
Links
News Headlines
Google News
This RSS feed URL is deprecatedThis RSS feed URL is deprecated, please update. New URLs can be found in the footers at https://news.google.com/news

---
Serge Becker's Miss Lily's Is Going Home to Jamaica - Vanity Fair

Vanity Fair



Serge Becker's Miss Lily's Is Going Home to JamaicaVanity Fair

"We're extremely excited to be bringing Miss Lily's home!" says Skylark chairman and Miss Lily's partner Paul Salmon, who teamed up with the restaurant's creative director Serge Becker for the project. (Becker is the nightlife tycoon behind equally

...
---
Why Jamaica is so popular for movie settings - Minneapolis Star Tribune

Minneapolis Star Tribune



Why Jamaica is so popular for movie settingsMinneapolis Star TribuneJamaica

has starred in hundreds of films, including the James Bond thriller "Live and Let Die" in 1973 and the Disney comedy "Cool Runnings" in 1993. The Caribbean island has also doubled for other exotic locales, including French Guiana in 1973's

...
---
Health Minister Welcomes Reduction in Fees at HIC - Government of Jamaica, Jamaica Information Service
---
Jamaica upset Silver Ferns in Taini Jamison Trophy - Newshub
---
Fly Jamaica 'condemns' alleged actions of arrested crew member - Jamaica Observer
---
Chilacates Owner Will Take Over Grass Fed in Jamaica Plain, But With No Changes - Eater Boston
---
Every Student to Be Placed in Full Five-Year High School - Government of Jamaica, Jamaica Information Service
---
Dental Hygienists Association Launched - Jamaica Information ... - Government of Jamaica, Jamaica Information Service
---
Form slump continues for Silver Ferns against Jamaica - Radio New Zealand
---
Beyonce & Jay-Z Mess with Us in Jamaica ... You'll Get the Horns!!! - TMZ
---