Jamaica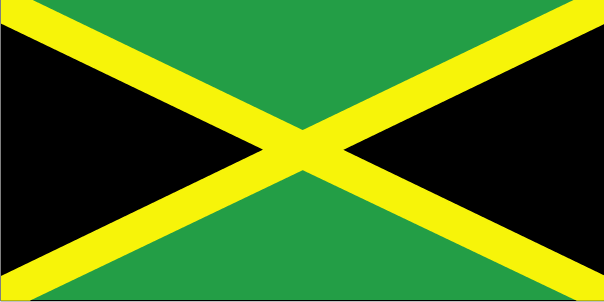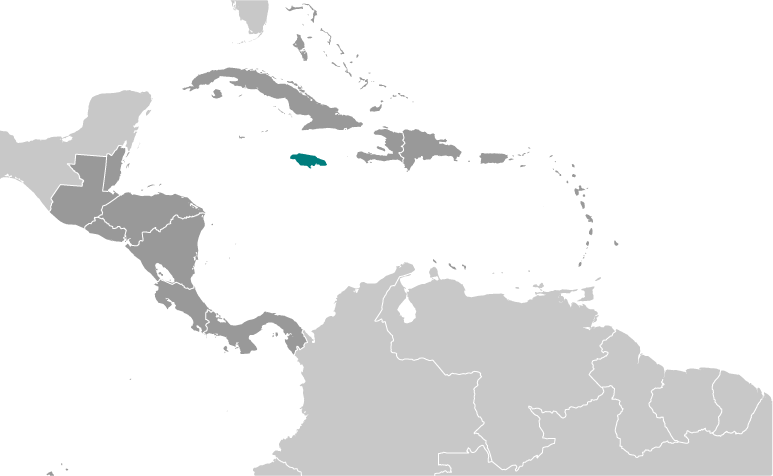 | | |
| --- | --- |
| Country | Jamaica |
| Capital | Kingston |
| Continent | North America(Central America) |
| Currency | Jamaican dollar(JMD) |
| Languages | English(Jamaican English) & Jamaican Patois |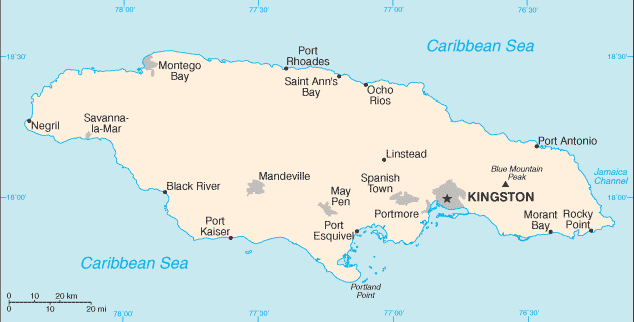 Information
Introduction
The island - discovered by Christopher COLUMBUS in 1494 - was settled by the Spanish early in the 16th century. The native Taino Indians, who had inhabited Jamaica for centuries, were gradually exterminated and replaced by African slaves. England seized the island in 1655 and established a plantation economy based on sugar, cocoa, and coffee. The abolition of slavery in 1834 freed a quarter million slaves, many of whom became small farmers. Jamaica gradually obtained increasing independence from Britain. In 1958 it joined other British Caribbean colonies in forming the Federation of the West Indies. Jamaica gained full independence when it withdrew from the Federation in 1962. Deteriorating economic conditions during the 1970s led to recurrent violence as rival gangs affiliated with the major political parties evolved into powerful organized crime networks involved in international drug smuggling and money laundering. Violent crime, drug trafficking, and poverty pose significant challenges to the government today. Nonetheless, many rural and resort areas remain relatively safe and contribute substantially to the economy.
Map
References
Jamaica - Wikipedia
Jamaica - CIA World Fact Book
Jamaica - BBC
Jamaica - National Geographic
Jamaica - Timeline - BBC
Cities
Links
News Headlines
Google News
This RSS feed URL is deprecatedThis RSS feed URL is deprecated, please update. New URLs can be found in the footers at https://news.google.com/news

---
Can democracy survive in newly independent Jamaica? – archive, 1962 - The Guardian
---
Search resumes for woman missing in Jamaica Bay - NY1
---
T&T lift three-day title after brushing aside Jamaica - Jamaica Observer
---
Jamaica weather: widely scattered afternoon showers - Loop News Jamaica
---
Kahmile Reid | Climate change and communication - Jamaica Gleaner



Kahmile Reid | Climate change and communicationJamaica Gleaner

If

Jamaica

is going to get this right, we need to know what the interpretive communities in

Jamaica

know and what they understand or misunderstand about the subject being communicated. To get this right, these things ought to be addressed before any

...and more »
---
Growth & Jobs | Jamaican peppers wanted in Canada - Jamaica Gleaner

Jamaica Gleaner



Growth & Jobs | Jamaican peppers wanted in CanadaJamaica Gleaner

Michael Burgess, chief executive officer of Nerpy's Inc, a hot sauce manufacturing company based in Canada, told The Gleaner that though he yearns to collaborate with

Jamaica

on a very large scale, it has been difficult to get consistent supplies of

...
---
Teens Brutally Beat 51-Year-Old Man In Jamaica: NYPD - Patch.com
---
Atomic Energy Agency has Advanced Jamaica's Nuclear Technology Capacity – PIOJ Head - Government of Jamaica, Jamaica Information Service
---
Ja to host three-day CARICOM seminar - Jamaica Gleaner

Jamaica Gleaner



Ja to host three-day CARICOM seminarJamaica Gleaner

A three-day sensitisation seminar on the CARICOM Results Based Management (RBM) System will be held in

Jamaica

starting today and ending on Thursday. The seminar opens at 9 a.m. at the Office of the Prime Minister, where a discussion will be held ...

and more »
---
Jamaica Welcomes 32 New Citizens - Government of Jamaica, Jamaica Information Service
---