Guinea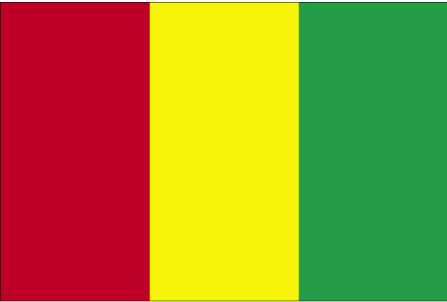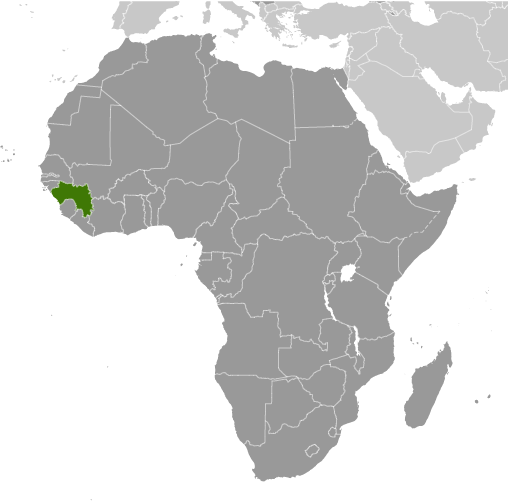 | | |
| --- | --- |
| Country | Guinea |
| Capital | Conakry |
| Continent | Africa |
| Currency | Guinean franc(GNF) |
| Languages | French, Fula, Maninka & Susu |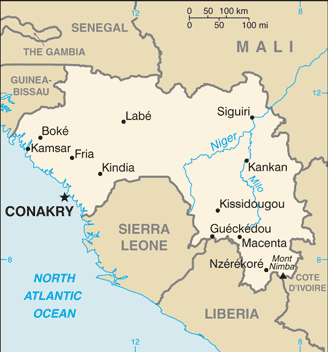 Information
Introduction
Guinea has had a history of authoritarian rule since gaining its independence from France in 1958. Lansana CONTE came to power in 1984 when the military seized the government after the death of the first president, Sekou TOURE. Guinea did not hold democratic elections until 1993 when Gen. CONTE (head of the military government) was elected president of the civilian government. He was reelected in 1998 and again in 2003, though all the polls were marred by irregularities. History repeated itself in December 2008 when following President CONTE's death, Capt. Moussa Dadis CAMARA led a military coup, seizing power and suspending the constitution. His unwillingness to yield to domestic and international pressure to step down led to heightened political tensions that culminated in September 2009 when presidential guards opened fire on an opposition rally killing more than 150 people, and in early December 2009 when CAMARA was wounded in an assassination attempt and evacuated to Morocco and subsequently to Burkina Faso. A transitional government has been installed.
Map
References
Guinea - Wikipedia
Guinea - CIA World Fact Book
Guinea - BBC
Guinea - Timeline - BBC
Cities
Links
News Headlines
Google News
As bibliomania hits Guinea, book lovers seize rare chance - News24

News24



As bibliomania hits Guinea, book lovers seize rare chanceNews24

Conakry - As Conakry's year as World Book Capital gets under way, book lovers in

Guinea

are seizing a rare opportunity to instill a lifelong appreciation for the written word in a nation where most people are illiterate. The ramshackle west African

...
---
Nearly 100 guinea pigs arrive at local animal shelters | KING5.com - KING5.com
---
Riots Hit Major Bauxite Mining Hub in Guinea - U.S. News & World Report



Riots Hit Major Bauxite Mining Hub in GuineaU.S. News & World Report

CONAKRY (Reuters) - Riots have paralyzed a major bauxite mining hub in

Guinea

, Africa's top producer, as residents erected barricades and burned tires to protest against high pollution levels and power cuts, government and company officials said on ...

and more »
---
Over 100 guinea pigs up for adoption after couple dumps them in ... - KOMO News
---
ECOWAS threatens sanctions in Guinea-Bissau amid political impasse - Reuters
---
Guinea city named World Book Capital - Daily Nation



Guinea city named World Book CapitalDaily Nation

A person walks past posters promoting the "Conakry - 2017 World book capital" event organized by the United Nations Educational, Scientific and Cultural Organisation (UNESCO) in Conakry on April 23, 2017. PHOTO | AFP ...
---
Ex-Guinea minister charged with laundering bribes goes to trial ... - Reuters
---
'Haifa residents are not guinea pigs' - Arutz Sheva

Arutz Sheva



'Haifa residents are not guinea pigs'Arutz Sheva

"We will not turn Israeli civilians, and residents of Haifa and the area around it, into

guinea

pigs." On Tuesday, opposition MK Yael Cohen-Paran (Zionist Union) on Twitter compared the Haifa ammonia tanks to Nazi gas chambers. Responses varied from

...and more »
---
Plane from Equatorial Guinea at Rochester airport - Post-Bulletin (blog)
---
Equatorial Guinea President visits - New Vision

New Vision



Equatorial Guinea President visitsNew Vision

The Uganda People's Defence Forces (UPDF) training team is currently deployed in Equatorial

Guinea

. Obiang, who has been invited by Museveni, will arrive at Entebbe International Airport on Wednesday afternoon. Obiang's visit also signifies the solid ...
---