Guinea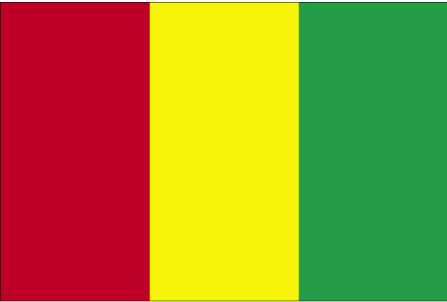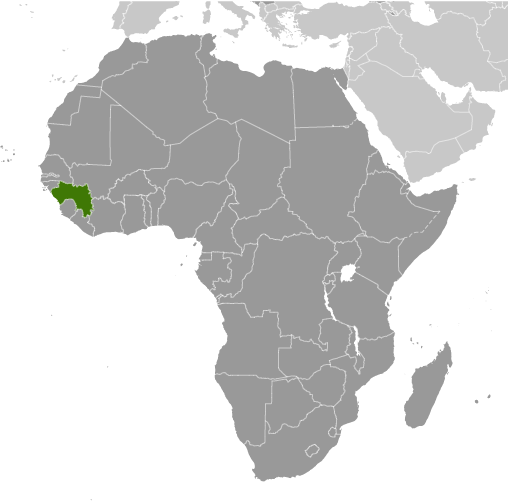 | | |
| --- | --- |
| Country | Guinea |
| Capital | Conakry |
| Continent | Africa |
| Currency | Guinean franc(GNF) |
| Languages | French, Fula, Maninka & Susu |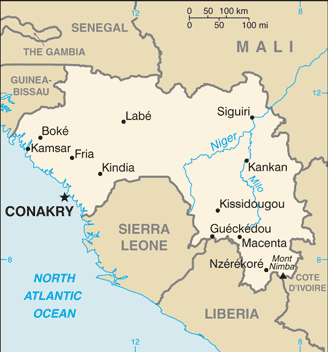 Information
Introduction
Guinea has had a history of authoritarian rule since gaining its independence from France in 1958. Lansana CONTE came to power in 1984 when the military seized the government after the death of the first president, Sekou TOURE. Guinea did not hold democratic elections until 1993 when Gen. CONTE (head of the military government) was elected president of the civilian government. He was reelected in 1998 and again in 2003, though all the polls were marred by irregularities. History repeated itself in December 2008 when following President CONTE's death, Capt. Moussa Dadis CAMARA led a military coup, seizing power and suspending the constitution. His unwillingness to yield to domestic and international pressure to step down led to heightened political tensions that culminated in September 2009 when presidential guards opened fire on an opposition rally killing more than 150 people, and in early December 2009 when CAMARA was wounded in an assassination attempt and evacuated to Morocco and subsequently to Burkina Faso. A transitional government has been installed.
Map
References
Guinea - Wikipedia
Guinea - CIA World Fact Book
Guinea - BBC
Guinea - Timeline - BBC
Cities
Links
News Headlines
Google News
This RSS feed URL is deprecatedThis RSS feed URL is deprecated, please update. New URLs can be found in the footers at https://news.google.com/news

---
RSPCA investigates the dumping of 60 guinea pigs near Mandurah - WAtoday
---
Guinea Grass teen missing - Breaking Belize News (blog)

Breaking Belize News (blog)



Guinea Grass teen missingBreaking Belize News (blog)

By BBN Staff: Irma Lopez, 31, of

Guinea

Grass Village, Orange Walk District reported that on Wednesday, December 6, 2017 at about 7:00 p.m., her daughter Briannie Bull ran away from home. Bull is 13 years old. Scotiabank. She is of brown complexion

...
---
African Development Bank to lend $100 mln to Guinea bauxite mine - Reuters Africa
---
Papua New Guinea gets its largest-ever conservation area - Mongabay.com
---
Rare Australian snubfin and humpback dolphins discovered in Papua New Guinea river system - ABC Online
---
Guinea is not a pig or a fowl, rather a country about to take-off - How we made it in Africa
---
Guinea's president visits Sahaba Mosque in Sharm ElSheikh - Egypttoday (blog)
---
Explorer Benedict Allen who went missing in Papua New Guinea due to arrive in King's Lynn in January - Norfolk Eastern Daily Press
---
SMB-Winning consortium to invest $3bn into construction in Guinea - Mining Global
---
Odoh Covets Equatorial Guinea Open Treble - THISDAY Newspapers

THISDAY Newspapers



Odoh Covets Equatorial Guinea Open TrebleTHISDAY Newspapers

The South Africa-based player said he would try and get himself in proper condition for the Equatorial

Guinea

challenge by holding his final preparation at Lakowe Lakes Golf Club, Lagos over three days, begining from Friday. Odoh said he considered

...
---