Mauritius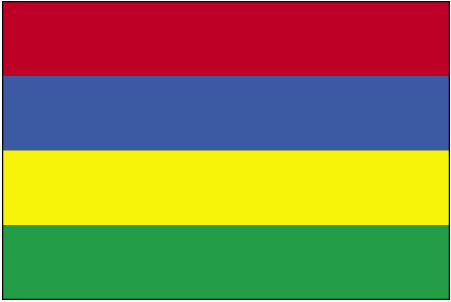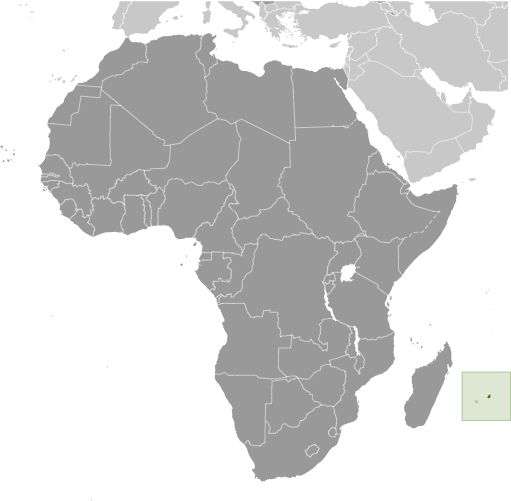 | | |
| --- | --- |
| Country | Mauritius |
| Capital | Port Louis |
| Continent | Africa |
| Currency | Mauritian rupee(MUR) |
| Languages | Mauritian creole, French & English |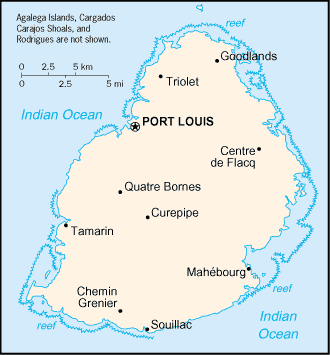 Information
Introduction
Although known to Arab and Malay sailors as early as the 10th century, Mauritius was first explored by the Portuguese in the 16th century and subsequently settled by the Dutch - who named it in honor of Prince Maurits van NASSAU - in the 17th century. The French assumed control in 1715, developing the island into an important naval base overseeing Indian Ocean trade, and establishing a plantation economy of sugar cane. The British captured the island in 1810, during the Napoleonic Wars. Mauritius remained a strategically important British naval base, and later an air station, playing an important role during World War II for anti-submarine and convoy operations, as well as the collection of signals intelligence. Independence from the UK was attained in 1968. A stable democracy with regular free elections and a positive human rights record, the country has attracted considerable foreign investment and has earned one of Africa's highest per capita incomes. Recent poor weather, declining sugar prices, and declining textile and apparel production, have slowed economic growth, leading to some protests over standards of living in the Creole community.
Map
References
Mauritius - Wikipedia
Mauritius - CIA World Fact Book
Mauritius - BBC
Mauritius - Timeline - BBC
Cities
Links
News Headlines
Google News
This RSS feed URL is deprecatedThis RSS feed URL is deprecated, please update. New URLs can be found in the footers at https://news.google.com/news

---
Tourism in Mauritius looks strong - Travel News | eTurboNews

Travel News | eTurboNews



Tourism in Mauritius looks strongTravel News | eTurboNewsMauritius's

hotel outlook is strong. This is according to the PricewaterhouseCoopers (PwC) report, 'Hotels outlook: 2018-2022: South Africa – Nigeria –

Mauritius

– Kenya – Tanzania'. In the report, PwC says, of the five countries reviewed (including

...
---
U17 arrives in Mauritius | ZNBC - ZNBC
---
With eye on African market, India readies offers for free trade pact with Mauritius - Hindu Business Line (satire) (press release) (blog)
---
Kenyan cyber security company ventures into Mauritius - Business Daily (press release) (blog)
---
Custodian banks want a rethink on high-risk list - Economic Times

Economic Times



Custodian banks want a rethink on high-risk listEconomic Times

MUMBAI: In the wake of backlash from some countries, differences have cropped up among custodian banks, with many unwilling to tag jurisdictions like

Mauritius

, Cayman and UAE as 'high-risk'. British bank HSBC wants a rethink on the list of 25 'high

...
---
Saddle up for an exhilarating mountain-bike race across Mauritius - Times LIVE
---
Get swept away by Mauritius with Veranda Resort's quality service and stunning beachfront views - The Scottish Sun
---
Last-minute bargain breaks, from the Med to Mauritius - The Times

The Times



Last-minute bargain breaks, from the Med to MauritiusThe Times

Still not got round to booking that summer break? You're in luck. The longest heatwave on record, currency fluctuations and the fact that we've all been watching the football (well, until last Wednesday, anyway) have conspired to keep many of us home

...
---
Black money risk alarm could put to test India's ties with close friend Mauritius - Economic Times
---
Preserving Mauritius' overwhelming beauty - euronews

euronews



Preserving Mauritius' overwhelming beautyeuronews

Put simply,

Mauritius

is a very beautiful place. Overwhelmingly so. While visiting

Mauritius

in 1897, Mark Twain commented - "

Mauritius

was made first, and then heaven; and heaven was copied from

Mauritius

". With its sapphire waters, white sandy

...
---