Eritrea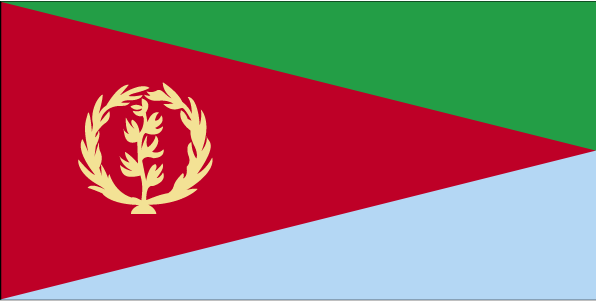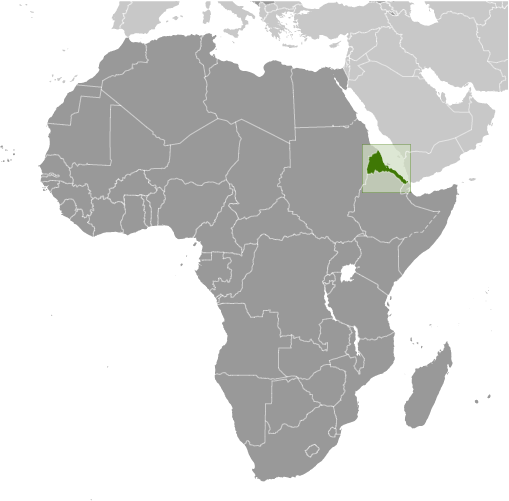 | | |
| --- | --- |
| Country | Eritrea |
| Capital | Asmara |
| Continent | Africa |
| Currency | Nakfa(ERN) |
| Languages | Tigrinya, Arabic & English |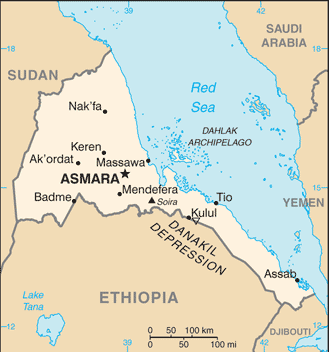 Information
Introduction
The UN awarded Eritrea to Ethiopia in 1952 as part of a federation. Ethiopia's annexation of Eritrea as a province 10 years later sparked a 30-year struggle for independence that ended in 1991 with Eritrean rebels defeating governmental forces; independence was overwhelmingly approved in a 1993 referendum. A two-and-a-half-year border war with Ethiopia that erupted in 1998 ended under UN auspices in December 2000. Eritrea hosted a UN peacekeeping operation that monitored a 25 km-wide Temporary Security Zone (TSZ) on the border with Ethiopia. Eritrea's denial of fuel to the mission caused the UN to withdraw the mission and terminate its mandate 31 July 2008. An international commission, organized to resolve the border dispute, posted its findings in 2002. However, both parties have been unable to reach agreement on implementing the decision. On 30 November 2007, the Eritrea-Ethiopia Boundary Commission remotely demarcated the border by coordinates and dissolved itself, leaving Ethiopia still occupying several tracts of disputed territory, including the town of Badme. Eritrea accepted the EEBC's "virtual demarcation" decision and called on Ethiopia to remove its troops from the TSZ that it states is Eritrean territory. Ethiopia has not accepted the virtual demarcation decision.
Map
References
Eritrea - Wikipedia
Eritrea - CIA World Fact Book
Eritrea - BBC
Eritrea - Timeline - BBC
Cities
Links
News Headlines
Google News
Eritrea based Ethiopian rebel group abandons armed struggle ... - Sudan Tribune
---
Architecture in Eritrea - The Economist (blog)



Architecture in EritreaThe Economist (blog)

ON A dusty road leading travellers out of the southern outskirts of Asmara stands a small service station. Once owned by AGIP, an Italian petrol company, it was for decades the last place to fill up with fuel between the

Eritrean

capital and the

...
---
We spoke to the activists pushing for change in Eritrea, Africa's North Korea - VICE News
---
Blackout: Leaks from Eritrea, Africa's North Korea - VICE News
---
Putting Eritrea back on the Map - Geeska Afrika

Geeska Afrika



Putting Eritrea back on the MapGeeska Afrika

Every summer,

Eritrea

bears fruit from its common sense policy on education. Education in

Eritrea

is basically free and, as a young developing country, the dividends can be quite commendable. As such,

Eritrea

plays host to numerous graduation

...and more »
---
Eritrea: International Conference On Eritrean Studies - Different Research Papers Presented - AllAfrica.com
---
Has Eritrea's self-reliant economy run out of puff? - BBC News - BBC News
---
Could pariah state Eritrea come in from the cold? - BBC News
---
Exploring Eritrea's Italian Past - TIME

TIME



Exploring Eritrea's Italian PastTIME

There's spaghetti and pizza, cappuccinos and café lattes. The local cinema shows La Dolce Vita, and most people will answer you in Italian. But this isn't Italy. It's Asmara,

Eritrea's

capital on the edge of the Horn of Africa. The country, a former

...
---
Eritrea: Statement By H.E. Mr. Yemane Gebremeskel, At the ... - AllAfrica.com
---