Eritrea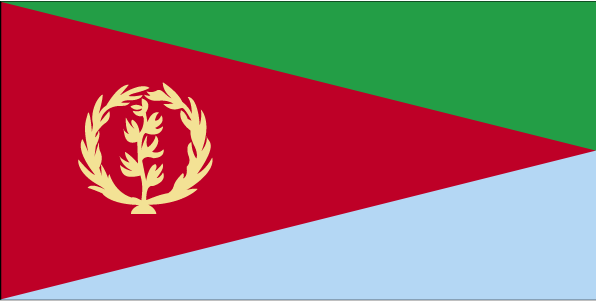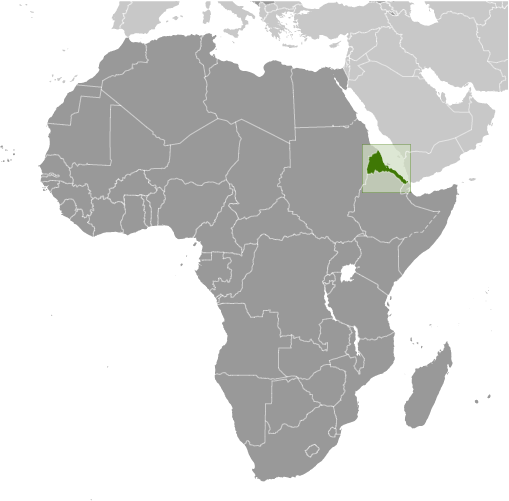 | | |
| --- | --- |
| Country | Eritrea |
| Capital | Asmara |
| Continent | Africa |
| Currency | Nakfa(ERN) |
| Languages | Tigrinya, Arabic & English |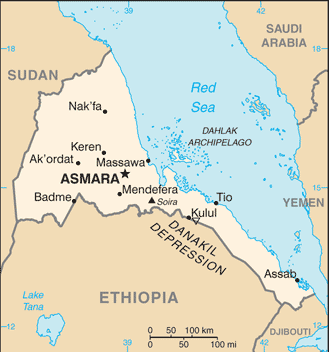 Information
Introduction
The UN awarded Eritrea to Ethiopia in 1952 as part of a federation. Ethiopia's annexation of Eritrea as a province 10 years later sparked a 30-year struggle for independence that ended in 1991 with Eritrean rebels defeating governmental forces; independence was overwhelmingly approved in a 1993 referendum. A two-and-a-half-year border war with Ethiopia that erupted in 1998 ended under UN auspices in December 2000. Eritrea hosted a UN peacekeeping operation that monitored a 25 km-wide Temporary Security Zone (TSZ) on the border with Ethiopia. Eritrea's denial of fuel to the mission caused the UN to withdraw the mission and terminate its mandate 31 July 2008. An international commission, organized to resolve the border dispute, posted its findings in 2002. However, both parties have been unable to reach agreement on implementing the decision. On 30 November 2007, the Eritrea-Ethiopia Boundary Commission remotely demarcated the border by coordinates and dissolved itself, leaving Ethiopia still occupying several tracts of disputed territory, including the town of Badme. Eritrea accepted the EEBC's "virtual demarcation" decision and called on Ethiopia to remove its troops from the TSZ that it states is Eritrean territory. Ethiopia has not accepted the virtual demarcation decision.
Map
References
Eritrea - Wikipedia
Eritrea - CIA World Fact Book
Eritrea - BBC
Eritrea - Timeline - BBC
Cities
Links
News Headlines
Google News
Eritrea: A diver's dreamscape - MyAJC.com - MyAJC
---
Merhawi Kudus: The Eritrean sensation dreaming of turning his love of riding into Grand Tour success - Cycling Weekly
---
Eritrean official denies arrest of journalists - Sudan Tribune



Eritrean official denies arrest of journalistsSudan Tribune

An exiled

Eritrean

opposition Radio station,

Eritrean

Forum Radio, on Sunday said that the two journalists had been taken by five government agents from their home in Asmara on February 14. The two journalists reportedly were arrested on suspicion of ...
---
In Eritrea, a Diver's Dreamscape - New York Times

New York Times



In Eritrea, a Diver's DreamscapeNew York Times

The Dahlak Archipelago — a scattering of more than 120 islands, only four inhabited — near Massawa,

Eritrea

, abounds with butterflyfish, jellyfish, barracuda, manta rays, parrotfish, red snappers, coral fish, puffer fish, clown fish and more than 200

...
---
Eritrea's Merhawi Kudus rises toward the top - VeloNews (blog)

VeloNews (blog)



Eritrea's Merhawi Kudus rises toward the topVeloNews (blog)

Merhawi Kudus rode to fourth overall at the Tour of Oman. Photo: Tim De Waele | TDWsport.com. MUSCAT, Oman (VN) —

Eritrean

Merhawi Kudus of Dimension Data sat on the sea wall in Muscat taking in the rugged cityscape after the Tour of Oman finished.
---
Eritrea jails journalists working for state-run media - Sudan Tribune



Eritrea jails journalists working for state-run mediaSudan Tribune

In a recent report, the Committee to Protect Journalists (CPJ), said 23 journalists were imprisoned in

Eritrea

as of December 1, 2014, one of the largest numbers in the world and the most in Africa. Nine have been in prison since 2001, and almost all

...and more »
---
Corruption Perceptions List 2016 - Eritrea ranks 164th out of 176 countries - Asmarino Independent
---
Eritrea: 30th Round National Service Members Graduate - AllAfrica.com



Eritrea: 30th Round National Service Members GraduateAllAfrica.com

Asmara — A total of 1,460 members of the 30th round National Service of technical schools in Sawa who have been attending a 6-month military training graduated on February 18. Speaking at the graduation ceremony, the Commander of Sawa National ...
---
UN criticises tightened Swiss policy on Eritreans - swissinfo.ch
---
Eritrea Wins Men and Women Elite Ttt and Itt in African Continental Cycling Championship - AllAfrica.com
---