Eritrea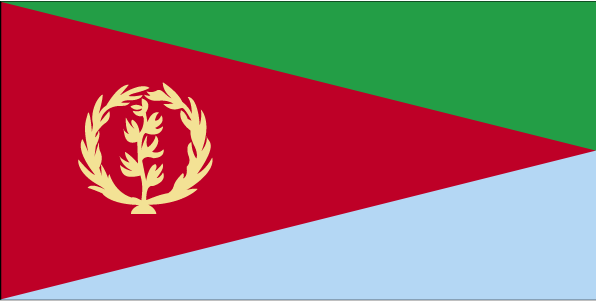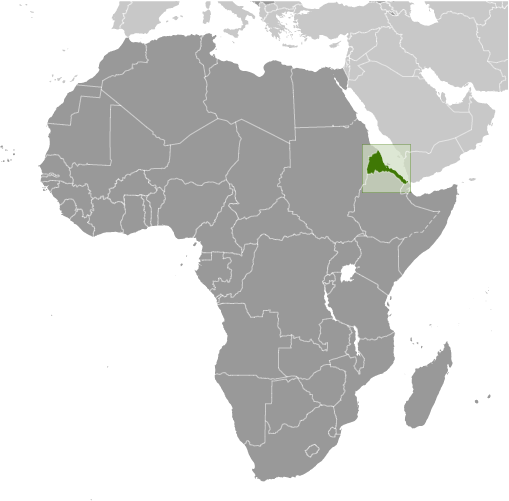 | | |
| --- | --- |
| Country | Eritrea |
| Capital | Asmara |
| Continent | Africa |
| Currency | Nakfa(ERN) |
| Languages | Tigrinya, Arabic & English |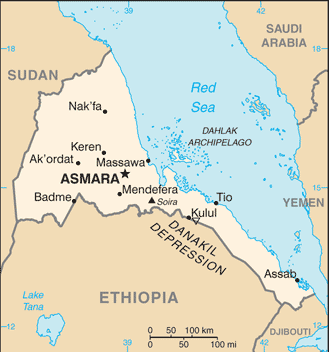 Information
Introduction
The UN awarded Eritrea to Ethiopia in 1952 as part of a federation. Ethiopia's annexation of Eritrea as a province 10 years later sparked a 30-year struggle for independence that ended in 1991 with Eritrean rebels defeating governmental forces; independence was overwhelmingly approved in a 1993 referendum. A two-and-a-half-year border war with Ethiopia that erupted in 1998 ended under UN auspices in December 2000. Eritrea hosted a UN peacekeeping operation that monitored a 25 km-wide Temporary Security Zone (TSZ) on the border with Ethiopia. Eritrea's denial of fuel to the mission caused the UN to withdraw the mission and terminate its mandate 31 July 2008. An international commission, organized to resolve the border dispute, posted its findings in 2002. However, both parties have been unable to reach agreement on implementing the decision. On 30 November 2007, the Eritrea-Ethiopia Boundary Commission remotely demarcated the border by coordinates and dissolved itself, leaving Ethiopia still occupying several tracts of disputed territory, including the town of Badme. Eritrea accepted the EEBC's "virtual demarcation" decision and called on Ethiopia to remove its troops from the TSZ that it states is Eritrean territory. Ethiopia has not accepted the virtual demarcation decision.
Map
References
Eritrea - Wikipedia
Eritrea - CIA World Fact Book
Eritrea - BBC
Eritrea - Timeline - BBC
Cities
Links
News Headlines
Google News
EXCLUSIVE: Eritrea's Football Coach Omer Ahmed and Eight Players Defect to ... - International Business Times UK
---
Ethiopia and Eritrea: Brothers at war no more - Aljazeera.com



Ethiopia and Eritrea: Brothers at war no moreAljazeera.com

The relationship between

Eritrea

and Ethiopia is arguably the most important and volatile in East Africa. The fall-out between the former brothers-in-arms initiated a two-year-long border war in 1998, which claimed around 100,000 causalities, cost

...and more »
---
US Blames Eritrea Still Supporting Al Shabab Militant Group in Somalia - AllAfrica.com
---
International Children's Day Observed Nation-Wide - AllAfrica.com



International Children's Day Observed Nation-WideAllAfrica.com

At the ceremony conducted at national level in Asmara in which senior Government and PFDJ officials, Representative of United Nations Children's Fund (UNICEF) in

Eritrea

, parents and children from different schools were present, different programs were

...
---
Call Made to Private Salt Producers in Massawa to Produce Iodized Salt - AllAfrica.com
---
Eritrea Hits Most of the 2015 Millennium Development Goals Ahead of the Time ... - AllAfrica.com
---
Thousands of Eritreans 'abducted to Sinai for ransom' - BBC News

BBC News



Thousands of Eritreans 'abducted to Sinai for ransom'BBC News

Up to 30,000

Eritreans

have been abducted since 2007 and taken to Egypt's Sinai to suffer torture and ransom demands, new research says. The study, presented to the European parliament, says

Eritrean

and Sudanese security officers are colluding with

...
---
Eritrea's military is trafficking the nation's children, report says - The Guardian
---
Remarks of He Osman Saleh Mohammed Minister of Foreign Affairs of Eritrea At ... - AllAfrica.com
---
Manjus: Eritrean Kalashnikov Smuggler and Human Trafficking Mastermind - International Business Times UK
---