Eritrea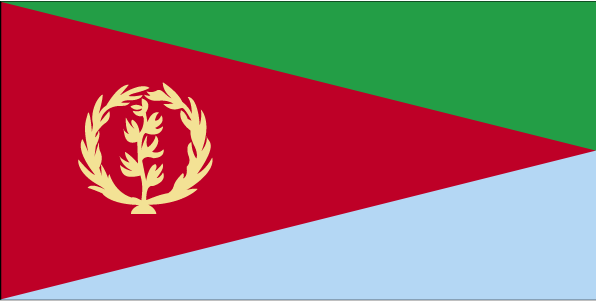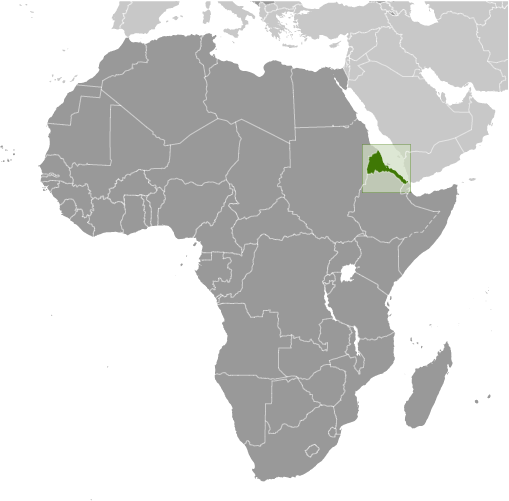 | | |
| --- | --- |
| Country | Eritrea |
| Capital | Asmara |
| Continent | Africa |
| Currency | Nakfa(ERN) |
| Languages | Tigrinya, Arabic & English |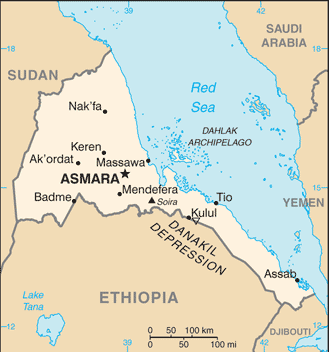 Information
Introduction
The UN awarded Eritrea to Ethiopia in 1952 as part of a federation. Ethiopia's annexation of Eritrea as a province 10 years later sparked a 30-year struggle for independence that ended in 1991 with Eritrean rebels defeating governmental forces; independence was overwhelmingly approved in a 1993 referendum. A two-and-a-half-year border war with Ethiopia that erupted in 1998 ended under UN auspices in December 2000. Eritrea hosted a UN peacekeeping operation that monitored a 25 km-wide Temporary Security Zone (TSZ) on the border with Ethiopia. Eritrea's denial of fuel to the mission caused the UN to withdraw the mission and terminate its mandate 31 July 2008. An international commission, organized to resolve the border dispute, posted its findings in 2002. However, both parties have been unable to reach agreement on implementing the decision. On 30 November 2007, the Eritrea-Ethiopia Boundary Commission remotely demarcated the border by coordinates and dissolved itself, leaving Ethiopia still occupying several tracts of disputed territory, including the town of Badme. Eritrea accepted the EEBC's "virtual demarcation" decision and called on Ethiopia to remove its troops from the TSZ that it states is Eritrean territory. Ethiopia has not accepted the virtual demarcation decision.
Map
References
Eritrea - Wikipedia
Eritrea - CIA World Fact Book
Eritrea - BBC
Eritrea - Timeline - BBC
Cities
Links
News Headlines
Google News
Eritrea blames international conspiracy for worsen exodus - Sudan Tribune
---
Eritrea: Maternal and Child Mortality Significantly Reduced - AllAfrica.com



Eritrea: Maternal and Child Mortality Significantly ReducedAllAfrica.com

Gogne — Medical experts in Gogne sub-zone, Gash-Barka region, said that maternal and child mortality has been significantly reduced due to the effective provision of medical services. According to Mr. Bahabelom Toumzghi, the head of Gogne Medical ...
---
Eritrea: EU collaboration with Sudan, Eritrea "strengthening human trafficking" - Geeska Afrika
---
Sudan and Eritrea crackdown on migrants amid reports of EU incentives - IRINnews.org
---
Eritreans still denied freedom 25 years after independence - The Guardian
---
Eritrea: Worthy Projects Implemented Nationwide - AllAfrica.com



Eritrea: Worthy Projects Implemented NationwideAllAfrica.com

Asmara — In the past 25 years of independence commendable projects that could have significant contribution in the efforts to ensure food security have been implemented. The D.G. of the Infrastructural Development in the Ministry of Public Works, Mr.
---
Eritrea: Youth Workers' Week Conducted in Barentu Subzone - AllAfrica.com



Eritrea: Youth Workers' Week Conducted in Barentu SubzoneAllAfrica.com

Barentu — Youth Workers' Week has been conducted in Barentu sub-zone in connection with the Silver Jubilee Independence Day anniversary. In a speech he delivered during the event, Mr. Simret Ghebremedhin chairman of the Youth Workers organization ...
---
Eritrea Blames International Conspiracy for Mass Migration of Citizens - Zegabi
---
Eritrea: NAEWDVF Receives Financial and Material Support - AllAfrica.com



Eritrea: NAEWDVF Receives Financial and Material SupportAllAfrica.com

The National Association of

Eritrean

War Disabled Veteran Fighters (NAEWDVF) has secured support from its branches abroad. The support includes three containers of different types, 40 thousand Kroner, 20 thousand Euros, 2,400 Dollar as well as ...
---
Video: A visa for Eritrea, the 'African North Korea' - FRANCE 24
---