Macedonia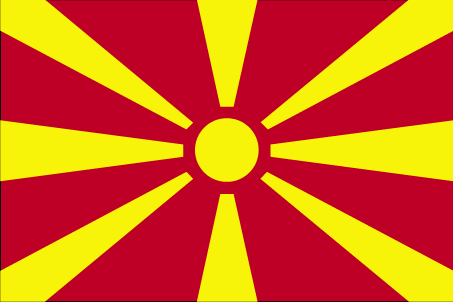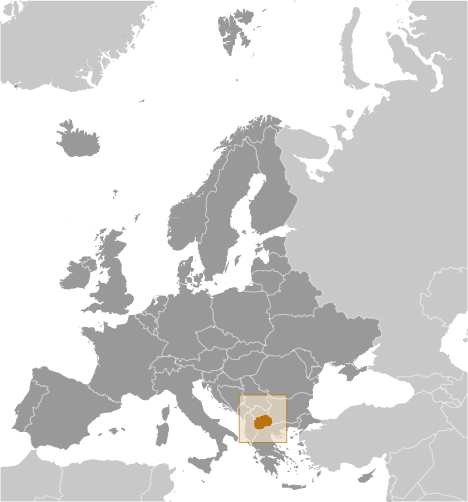 | | |
| --- | --- |
| Country | Macedonia |
| Capital | Skopje |
| Continent | Europe |
| Currency | Macedonian denar(MKD) |
| Languages | Macedonian, Albanian, Turkish, Roma, Serbian, Bosnian & Aromanian |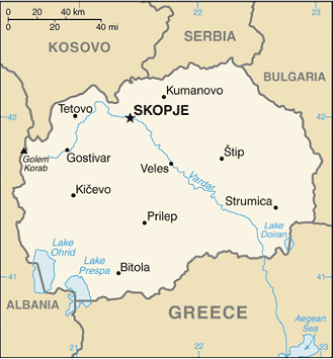 Information
Introduction
Macedonia gained its independence peacefully from Yugoslavia in 1991. Greece's objection to the new state's use of what it considered a Hellenic name and symbols delayed international recognition, which occurred under the provisional designation of "the Former Yugoslav Republic of Macedonia." In 1995, Greece lifted a 20-month trade embargo and the two countries agreed to normalize relations. The United States began referring to Macedonia by its constitutional name, Republic of Macedonia, in 2004 and negotiations continue between Greece and Macedonia to resolve the name issue. Some ethnic Albanians, angered by perceived political and economic inequities, launched an insurgency in 2001 that eventually won the support of the majority of Macedonia's Albanian population and led to the internationally-brokered Ohrid Framework Agreement, which ended the fighting by establishing a set of new laws enhancing the rights of minorities. Fully implementing the Framework Agreement and stimulating economic growth and development continue to be challenges for Macedonia, although progress has been made on both fronts over the past several years.
Map
References
Macedonia - Wikipedia
Macedonia - CIA World Fact Book
Macedonia - BBC
Macedonia - Timeline - BBC
Cities
Links
News Headlines
Google News
This RSS feed URL is deprecatedThis RSS feed URL is deprecated, please update. New URLs can be found in the footers at https://news.google.com/news

---
Why Greece, Macedonia Fight Over Nation's Name - Snopes.com
---
Bulgaria ratifies friendship agreement, enhances ties with Macedonia - Xinhua
---
Why Macedonia is relevant again - FelixOnline



Why Macedonia is relevant againFelixOnlineMacedonia

as a country has a very proud and ancient history. Originally the home of the Mycenaean Greeks, after their demise, Philip of Macedon arose to kick the shit out of Athens and Sparta and then bequeathed his army to his son. Better known as

...
---
What Israel, Liberia, Belarus, and Macedonia Have in Common - The Atlantic
---
Why Macedonia has been embroiled in a decades-long row with Greece about its name - thejournal.ie
---
Macedonia President Vetoes Albanian Language Bill - U.S. News & World Report
---
Macedonia President meets UAE government official - Gulf Today



Macedonia President meets UAE government officialGulf Today

SKOPJE: The President of

Macedonia

, Gjorge Ivanov, received Ahmed Bin Mohammed Al-Jarwan, the UAE President of the Global Council for Tolerance and Peace (GCTP), at the Presidential Palace in Skopje on Friday. Al-Jarwan explained to the President of

...
---
Albania, Macedonia to bolster cooperation on EU integration - Xinhua
---
Macedonia hold Germany, Denmark beat Spain at Euros - The Star Online
---
Macedonia and Greece vow to solve decades-old name dispute - NBCNews.com
---