Laos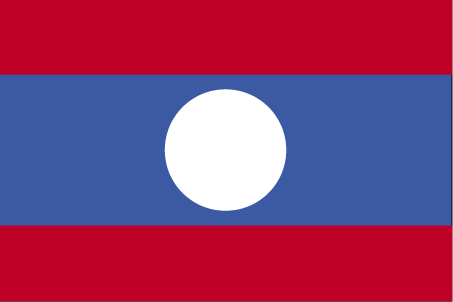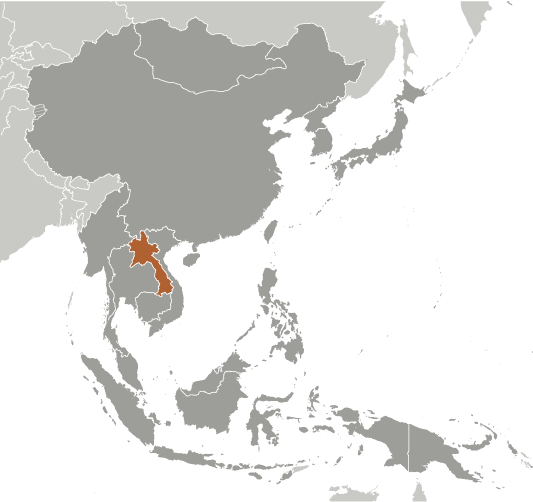 | | |
| --- | --- |
| Country | Laos |
| Capital | Vientiane |
| Continent | Asia |
| Currency | Kip(LAK) |
| Languages | Lao |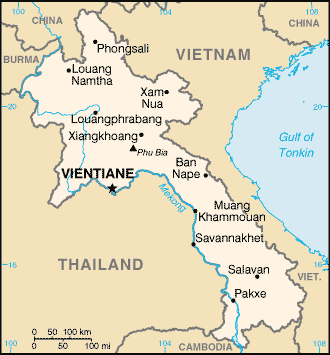 Information
Introduction
Modern-day Laos has its roots in the ancient Lao kingdom of Lan Xang, established in the 14th Century under King FA NGUM. For 300 years Lan Xang had influence reaching into present-day Cambodia and Thailand, as well as over all of what is now Laos. After centuries of gradual decline, Laos came under the domination of Siam (Thailand) from the late 18th century until the late 19th century when it became part of French Indochina. The Franco-Siamese Treaty of 1907 defined the current Lao border with Thailand. In 1975, the Communist Pathet Lao took control of the government ending a six-century-old monarchy and instituting a strict socialist regime closely aligned to Vietnam. A gradual return to private enterprise and the liberalization of foreign investment laws began in 1988. Laos became a member of ASEAN in 1997.
Map
References
Laos - Wikipedia
Laos - CIA World Fact Book
Laos - BBC
Laos - National Geographic
Laos - Timeline - BBC
Cities
Links
News Headlines
Google News
This RSS feed URL is deprecatedThis RSS feed URL is deprecated, please update. New URLs can be found in the footers at https://news.google.com/news

---
Water Experts Question World Bank's Role in Laos Dam - Voice of America
---
Rosewood Luang Prabang raises the luxury stakes in Laos - CNN.com - CNN
---
Lao Workers Jailed For Criticizing Government Are Separated in Prison - Radio Free Asia
---
New Laos land law could block customary rights, women's titles ... - Reuters
---
New questions asked about Lao dam toll, builder's role - Asia Times

Asia Times



New questions asked about Lao dam toll, builder's roleAsia Times

The official death toll given by the government of

Laos

for the dam disaster in southern

Laos

in July is not credible, according to civil society groups in Thailand. Premrudee Daoroung, a well-known environmental campaigner who is part of the

Laos

Dam ...
---
Lao Villagers Denied Payment for Land by Vietnamese Firm - Radio Free Asia
---
Tigers forever: a wildlife hike in north-east Laos - The Guardian

The Guardian



Tigers forever: a wildlife hike in north-east LaosThe Guardian

On the screen, the mammals and birds of this remote

Laos

forest flickered into life: stump-tailed macaques, a silver pheasant, a snuffling sun bear, an Asian antelope, an Indian mongoose, a couple of sambar deer, and a pair of white spectacled

Lao

leaf ...
---
Preventing malnutrition in Laos - UNICEF (press release)

UNICEF (press release)



Preventing malnutrition in LaosUNICEF (press release)

XEPON,

Lao

People's Democratic Republic, 18 October 2018 – Loulli has just woken up from her nap, eager to play with her older sister and cousins. At eight months old, she is full of energy and laughter and tries to stand on her feet. But until

...
---
Civil Society Groups Say "Official Death Toll" of Laos Dam Disaster, Not Credible - Chiang Rai Times
---
Laos commercial agricultural production increases - Borneo Bulletin Online



Laos commercial agricultural production increasesBorneo Bulletin Online

VIENTIANE (Vientiane Times/ANN) – Agricultural production in

Laos

is mainly of three types – native agriculture, mixed crop plantation and commercial production, the Department of Planning and Finance under the Ministry of Agriculture and Forestry

...
---