Laos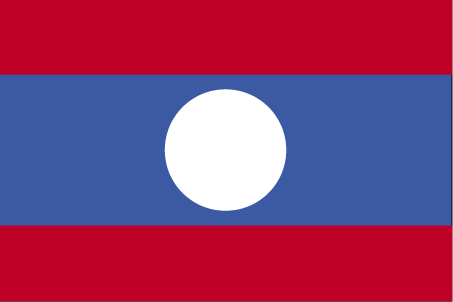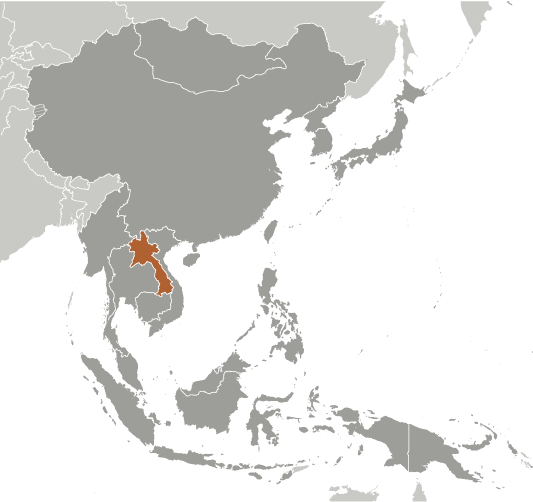 | | |
| --- | --- |
| Country | Laos |
| Capital | Vientiane |
| Continent | Asia |
| Currency | Kip(LAK) |
| Languages | Lao |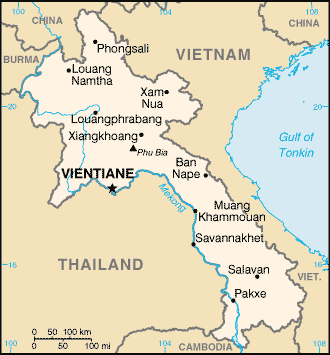 Information
Introduction
Modern-day Laos has its roots in the ancient Lao kingdom of Lan Xang, established in the 14th Century under King FA NGUM. For 300 years Lan Xang had influence reaching into present-day Cambodia and Thailand, as well as over all of what is now Laos. After centuries of gradual decline, Laos came under the domination of Siam (Thailand) from the late 18th century until the late 19th century when it became part of French Indochina. The Franco-Siamese Treaty of 1907 defined the current Lao border with Thailand. In 1975, the Communist Pathet Lao took control of the government ending a six-century-old monarchy and instituting a strict socialist regime closely aligned to Vietnam. A gradual return to private enterprise and the liberalization of foreign investment laws began in 1988. Laos became a member of ASEAN in 1997.
Map
References
Laos - Wikipedia
Laos - CIA World Fact Book
Laos - BBC
Laos - National Geographic
Laos - Timeline - BBC
Cities
Links
News Headlines
Google News
This RSS feed URL is deprecatedThis RSS feed URL is deprecated, please update. New URLs can be found in the footers at https://news.google.com/news

---
Teachers from Laos learn from Frenchtown schools - The Missoulian

The Missoulian



Teachers from Laos learn from Frenchtown schoolsThe Missoulian

Sounisa Oun Alom, left, and Chasy Somwhang talk with Frenchtown Elementary fourth-graders after a presentation on their home country of

Laos

last week. The educators have been in Montana to learn about teaching strategies and administrative structures ...
---
In Laos, the power of knowledge is buried beneath social media's shiny, distracting surface - The Age
---
Laos Repatriates Teenage Girl Who Fled Thai Construction Camp - Radio Free Asia



Laos Repatriates Teenage Girl Who Fled Thai Construction CampRadio Free Asia

The government of

Laos

has repatriated a teenage girl who ran away from her parents at a construction camp in Thailand's Samut Sakhon province because she was unable to attend school and said she felt unsafe living among other foreign migrant workers, ...
---
Sheikh Abdullah bin Zayed visits Pha That Luang ancient temple in Laos - The National
---
Laos prime minister cuts short Manila visit - ABS-CBN News
---
Xi Jinping Meets with Prime Minister Thongloun Sisoulith of Laos - MFA China
---
Laos PDR PM arrives in Clark for 31st ASEAN Summit - GMA News
---
Luk Thung Singer 'Lumyai' Invades, Divides Laos - Khaosod English

Khaosod English



Luk Thung Singer 'Lumyai' Invades, Divides LaosKhaosod English

BANGKOK — Lumyai is back and this time her golden hot pants and crop top have caused an international furor. Teen country singer Lumyai Hai Thongkam, whose sexually provocative dancing this year became an obsession of junta chief Prayuth ...
---
Laos central bank eyes cooperation with neighboring countries ... - Inquirer.net
---
China, Laos agree to increase legislative exchanges - Xinhua
---