Laos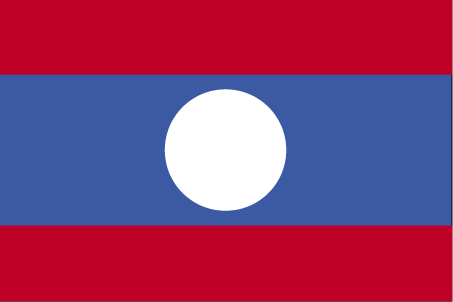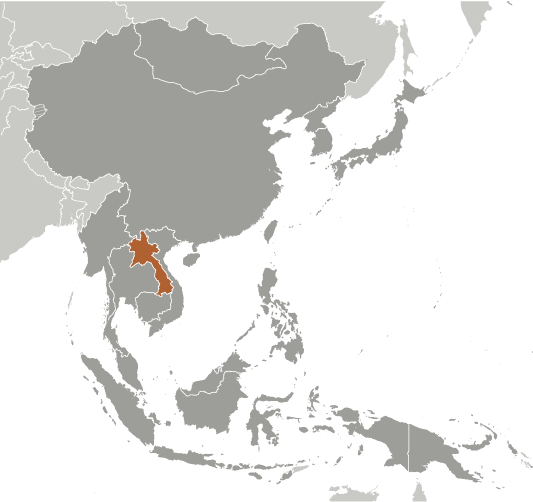 | | |
| --- | --- |
| Country | Laos |
| Capital | Vientiane |
| Continent | Asia |
| Currency | Kip(LAK) |
| Languages | Lao |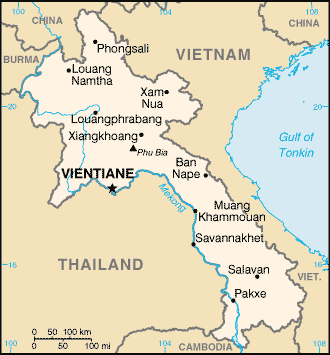 Information
Introduction
Modern-day Laos has its roots in the ancient Lao kingdom of Lan Xang, established in the 14th Century under King FA NGUM. For 300 years Lan Xang had influence reaching into present-day Cambodia and Thailand, as well as over all of what is now Laos. After centuries of gradual decline, Laos came under the domination of Siam (Thailand) from the late 18th century until the late 19th century when it became part of French Indochina. The Franco-Siamese Treaty of 1907 defined the current Lao border with Thailand. In 1975, the Communist Pathet Lao took control of the government ending a six-century-old monarchy and instituting a strict socialist regime closely aligned to Vietnam. A gradual return to private enterprise and the liberalization of foreign investment laws began in 1988. Laos became a member of ASEAN in 1997.
Map
References
Laos - Wikipedia
Laos - CIA World Fact Book
Laos - BBC
Laos - National Geographic
Laos - Timeline - BBC
Cities
Links
News Headlines
Google News
This RSS feed URL is deprecatedThis RSS feed URL is deprecated, please update. New URLs can be found in the footers at https://news.google.com/news

---
1089 cases of dengue fever reported so far this year in Laos, 2 killed - Global Times
---
Dan Khou Ha Rock Park in Laos – a wonderful weekend getaway - Borneo Bulletin Online
---
Vivo X21 smartphone launched in Vientiane, Laos - Xinhua

Xinhua



Vivo X21 smartphone launched in Vientiane, LaosXinhua

Models present Vivo X21 smartphones during the launching event in Vientiane,

Laos

, June 17, 2018. Chinese smartphone maker Vivo introduced its X21 smartphone into the market of

Laos

in Vientiane on Sunday. (Xinhua/Liu Ailun) ...
---
Investment in Laos keeps rising, says PM - Xinhua



Investment in Laos keeps rising, says PMXinhua

VIENTIANE, June 17 (Xinhua) --

Lao

Prime Minister Thongloun Sisoulith recently told the ongoing National Assembly (NA) meeting that there has been good progress in investments in

Laos

, with 4,118 enterprises being registered and approved for ...
---
Lao dam under review - Khmer Times
---
Don't Forget France in Laos - The Diplomat

The Diplomat



Don't Forget France in LaosThe Diplomat

France, once a colonial power in mainland Southeast Asia, left

Laos

decades ago. But its traces as a foreign actor are still easily found in many parts of the landlocked nation and the country still retains some influence in the Southeast Asian state.
---
Mongolia and Laos to improve inter-parliamentary cooperation - AKIpress (press release)
---
UN Committee Set to Examine Civil and Political Rights in Laos - Radio Free Asia



UN Committee Set to Examine Civil and Political Rights in LaosRadio Free Asia

A U.N. review of the rights record of

Laos

scheduled for July should look closely into the condition of civil and political rights in the Southeast Asian country, focusing on reports in recent years of forced disappearances and harsh prison terms

...
---
Laos announces fourth Mekong dam amid fears of ecological disaster - Asia Times
---
The Tranquil Traditional Laos Villages—That Might Disappear Thanks to Chinese Trains - Daily Beast
---