Somalia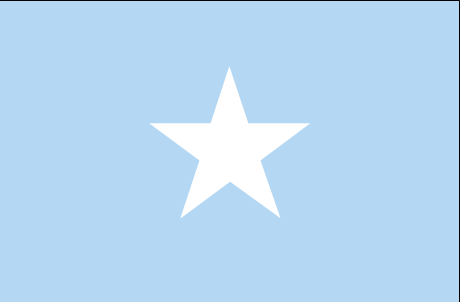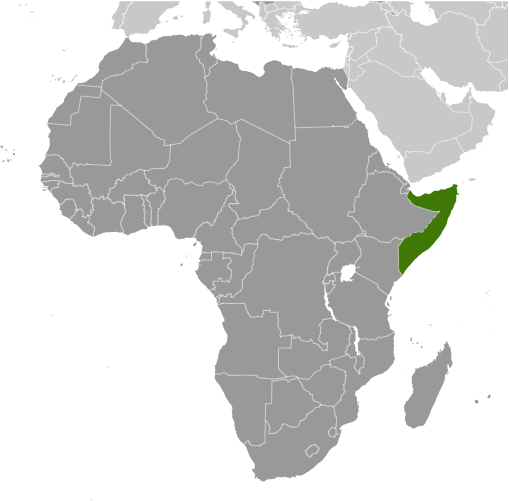 | | |
| --- | --- |
| Country | Somalia |
| Capital | Mogadishu |
| Continent | Africa |
| Currency | Somali Shilling(SOS) |
| Languages | Somali & Arabic |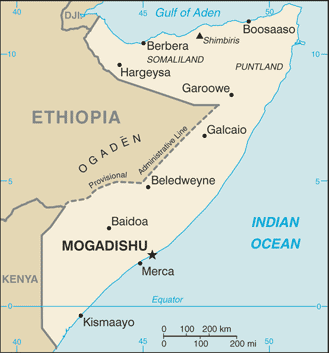 Information
Introduction
Britain withdrew from British Somaliland in 1960 to allow its protectorate to join with Italian Somaliland and form the new nation of Somalia. In 1969, a coup headed by Mohamed SIAD Barre ushered in an authoritarian socialist rule that managed to impose a degree of stability in the country for more than two decades. After the regime's collapse early in 1991, Somalia descended into turmoil, factional fighting, and anarchy. In May 1991, northern clans declared an independent Republic of Somaliland that now includes the administrative regions of Awdal, Woqooyi Galbeed, Togdheer, Sanaag, and Sool. Although not recognized by any government, this entity has maintained a stable existence and continues efforts to establish a constitutional democracy, including holding municipal, parliamentary, and presidential elections. The regions of Bari, Nugaal, and northern Mudug comprise a neighboring semi-autonomous state of Puntland, which has been self-governing since 1998 but does not aim at independence; it has also made strides toward reconstructing a legitimate, representative government but has suffered some civil strife. Puntland disputes its border with Somaliland as it also claims portions of eastern Sool and Sanaag. Beginning in 1993, a two-year UN humanitarian effort (primarily in the south) was able to alleviate famine conditions, but when the UN withdrew in 1995, having suffered significant casualties, order still had not been restored. A two-year peace process, led by the Government of Kenya under the auspices of the Intergovernmental Authority on Development (IGAD), concluded in October 2004 with the election of Abdullahi YUSUF Ahmed as President of the Transitional Federal Government (TFG) of Somalia and the formation of an interim government, known as the Somalia Transitional Federal Institutions (TFIs). The TFIs included a 275-member parliamentary body, known as the Transitional Federal Assembly (TFA). President YUSUF resigned late in 2008 while United Nations-sponsored talks between the TFG and the opposition Alliance for the Re-Liberation of Somalia (ARS) were underway in Djibouti. In January 2009, following the creation of a TFG-ARS unity government, Ethiopian military forces, which had entered Somalia in December 2006 to support the TFG in the face of advances by the opposition Islamic Courts Union (ICU), withdrew from the country. The TFA was increased to 550 seats with the addition of 200 ARS and 75 civil society members of parliament. The expanded parliament elected Sheikh SHARIF Sheikh Ahmed, the former CIC and ARS chairman as president on 31 January 2009, in Djibouti. Subsequently, President SHARIF appointed Omar Abdirashid ali SHARMARKE, son of a former president of Somalia, as prime minister on 13 February 2009. The TFIs are based on the Transitional Federal Charter (TFC), which outlines a five-year mandate leading to the establishment of a new Somali constitution and a transition to a representative government following national elections. However, in January 2009 the TFA amended the TFC to extend TFG's mandate until 2011. While its institutions remain weak, the TFG continues to reach out to Somali stakeholders and to work with international donors to help build the governance capacity of the TFIs and to work toward national elections in 2011.
Map
References
Somalia - Wikipedia
Somalia - CIA World Fact Book
Somalia - BBC
Somalia - Timeline - BBC
Cities
Links
News Headlines
Google News
Vox Sentences: 20 million in Somalia, South Sudan, Nigeria, and Yemen face starvation - Vox
---
Kenya says its army killed 31 extremists in Somalia - Minneapolis Star Tribune
---
We're not a part of Somalia, Mr. Trump — and don't belong in your ... - Washington Post
---
Somalia Spirals towards Famine as Humanitarian Crisis Looms - Scoop.co.nz (press release)



Somalia Spirals towards Famine as Humanitarian Crisis LoomsScoop.co.nz (press release)

In

Somalia

alone, more than 8,400 cases of disease have already been confirmed in 2017, over 200 of which have been fatal. Andrew Johnston, Save the Children New Zealand's International Programmes Director, warns that the scale of suffering is higher ...

and more »
---
With Somalia in the Throes of Famine, UN Warns of Worsening ... - NBCNews.com
---
Somalia: Shelter Cluster Factsheet, February 2017 - Reliefweb

Reliefweb



Somalia: Shelter Cluster Factsheet, February 2017Reliefweb

Due to the ongoing drought, displacements are happening all over

Somalia

. Some of these have joined existing IDP settlements while others have formed new settlements in the peripheries of the towns. They need emergency shelter and NFIs. • There is ...
---
Drought-stricken Somalia battles hunger and cholera - News24
---
Somalia: Ethiopia Shifts Troops Around, Adjusts Posture | Stratfor - STRATFOR
---
As Cholera Spreads, Somalia Begins Vaccination Campaign - New York Times
---
New leader must now drive Somalia's rebirth - The Standard (press release)
---