Somalia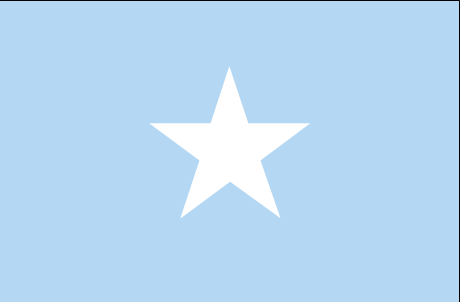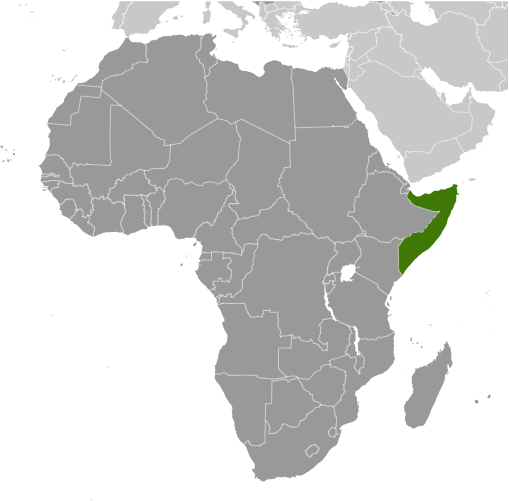 | | |
| --- | --- |
| Country | Somalia |
| Capital | Mogadishu |
| Continent | Africa |
| Currency | Somali Shilling(SOS) |
| Languages | Somali & Arabic |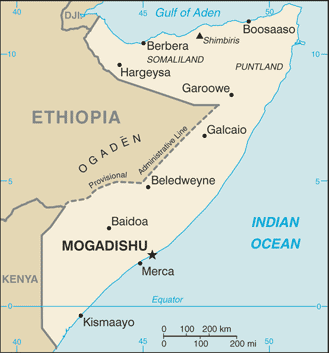 Information
Introduction
Britain withdrew from British Somaliland in 1960 to allow its protectorate to join with Italian Somaliland and form the new nation of Somalia. In 1969, a coup headed by Mohamed SIAD Barre ushered in an authoritarian socialist rule that managed to impose a degree of stability in the country for more than two decades. After the regime's collapse early in 1991, Somalia descended into turmoil, factional fighting, and anarchy. In May 1991, northern clans declared an independent Republic of Somaliland that now includes the administrative regions of Awdal, Woqooyi Galbeed, Togdheer, Sanaag, and Sool. Although not recognized by any government, this entity has maintained a stable existence and continues efforts to establish a constitutional democracy, including holding municipal, parliamentary, and presidential elections. The regions of Bari, Nugaal, and northern Mudug comprise a neighboring semi-autonomous state of Puntland, which has been self-governing since 1998 but does not aim at independence; it has also made strides toward reconstructing a legitimate, representative government but has suffered some civil strife. Puntland disputes its border with Somaliland as it also claims portions of eastern Sool and Sanaag. Beginning in 1993, a two-year UN humanitarian effort (primarily in the south) was able to alleviate famine conditions, but when the UN withdrew in 1995, having suffered significant casualties, order still had not been restored. A two-year peace process, led by the Government of Kenya under the auspices of the Intergovernmental Authority on Development (IGAD), concluded in October 2004 with the election of Abdullahi YUSUF Ahmed as President of the Transitional Federal Government (TFG) of Somalia and the formation of an interim government, known as the Somalia Transitional Federal Institutions (TFIs). The TFIs included a 275-member parliamentary body, known as the Transitional Federal Assembly (TFA). President YUSUF resigned late in 2008 while United Nations-sponsored talks between the TFG and the opposition Alliance for the Re-Liberation of Somalia (ARS) were underway in Djibouti. In January 2009, following the creation of a TFG-ARS unity government, Ethiopian military forces, which had entered Somalia in December 2006 to support the TFG in the face of advances by the opposition Islamic Courts Union (ICU), withdrew from the country. The TFA was increased to 550 seats with the addition of 200 ARS and 75 civil society members of parliament. The expanded parliament elected Sheikh SHARIF Sheikh Ahmed, the former CIC and ARS chairman as president on 31 January 2009, in Djibouti. Subsequently, President SHARIF appointed Omar Abdirashid ali SHARMARKE, son of a former president of Somalia, as prime minister on 13 February 2009. The TFIs are based on the Transitional Federal Charter (TFC), which outlines a five-year mandate leading to the establishment of a new Somali constitution and a transition to a representative government following national elections. However, in January 2009 the TFA amended the TFC to extend TFG's mandate until 2011. While its institutions remain weak, the TFG continues to reach out to Somali stakeholders and to work with international donors to help build the governance capacity of the TFIs and to work toward national elections in 2011.
Map
References
Somalia - Wikipedia
Somalia - CIA World Fact Book
Somalia - BBC
Somalia - Timeline - BBC
Cities
Links
News Headlines
Google News
AMISOM to leave Somalia in 2016 - envoy - New Vision
---
Somalia: marking one year in Puntland, UN pledges state-building support - UN News Centre
---
Somalia TV sales grow as many avoid public places - Kansas.com
---
SOMALIA: Puntland calls SFG on talks with International community presens - Raxanreeb Online
---
'Driven by unemployment, youth in Somalia turned to piracy as a solution' - The Guardian
---
Somalia: Al-shabaab is History, Warlords are Next - Geeska Afrika

Geeska Afrika



Somalia: Al-shabaab is History, Warlords are NextGeeska Afrika

When Somali national Army (SNA) and African Union troops(AMISOM started gaining ground in Southern

Somalia

cities and villages, Islamic Militants of Al-Shabaab fighters turned their war strategy to other areas like Somaliland, Puntland, Khatumo and ...
---
Three Journalists Tortured While in Detention - AllAfrica.com



Three Journalists Tortured While in DetentionAllAfrica.com

Reporters Without Borders condemns the closures of Mogadishu-based Radio Shabelle and Sky FM and arrests of 19 journalists and employees on 15 August, and the continuing detention and reported torture of the directors of the two radio stations and

...
---
UPDF Somalia troops not paid for six months - The Observer



UPDF Somalia troops not paid for six monthsThe Observer

UPDF soldiers keeping peace in

Somalia

have not been paid for six months, The Observer has learnt. Frustrated, the soldiers have asked Parliament to intervene. Each soldier draws a gross salary of $1,028 (Shs 2.6m) which translates into a net pay of

...and more »
---
On landmark Somalia visit, Security Council pledges support toward political ... - UN News Centre
---
Medal for Maltese commander of Somalia operation - Times of Malta



Medal for Maltese commander of Somalia operationTimes of Malta

The commander of the Maltese contingent on an EU mission off

Somalia

, Lieutenant Colonel Michael Cardona, has been presented with the Common Security and Defence Policy Service Medal. The decoration was also presented to Commander Ruud W.J. ...
---