Lesotho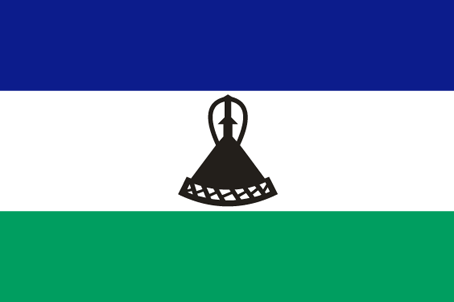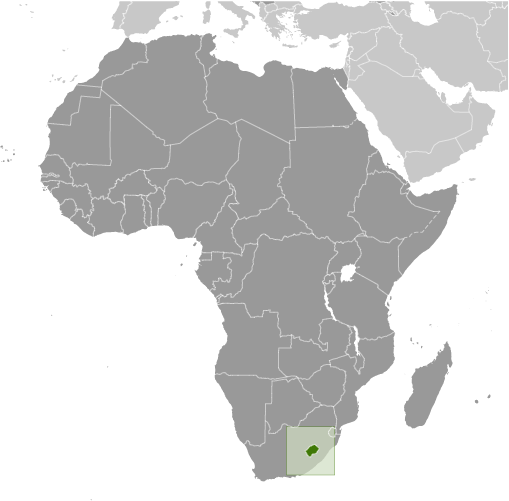 | | |
| --- | --- |
| Country | Lesotho |
| Capital | Maseru |
| Continent | Africa |
| Currency | Lesotho loti(LSL) |
| Languages | Sesotho & English |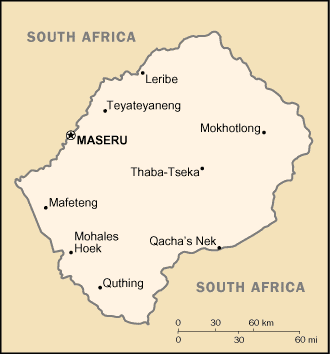 Information
Introduction
Basutoland was renamed the Kingdom of Lesotho upon independence from the UK in 1966. The Basuto National Party ruled for the first two decades. King MOSHOESHOE was exiled in 1990, but returned to Lesotho in 1992 and was reinstated in 1995. Constitutional government was restored in 1993 after seven years of military rule. In 1998, violent protests and a military mutiny following a contentious election prompted a brief but bloody intervention by South African and Botswana military forces under the aegis of the Southern African Development Community. Subsequent constitutional reforms restored relative political stability. Peaceful parliamentary elections were held in 2002, but the National Assembly elections of February 2007 were hotly contested and aggrieved parties continue to dispute how the electoral law was applied to award proportional seats in the Assembly.
Map
References
Lesotho - Wikipedia
Lesotho - CIA World Fact Book
Lesotho - BBC
Lesotho - Timeline - BBC
Cities
Links
News Headlines
Google News
Lesotho Mining: 'Endless broken promises' as families live with cracked houses - Daily Maverick
---
WFP Lesotho Country Brief, June 2017 - ReliefWeb

ReliefWeb



WFP Lesotho Country Brief, June 2017ReliefWeb

WFP, the Ministry of Health and the Clinton Health Access Initiative finalized the protocol on the Blanket Supplementary Feeding Programme evaluation study titled Addressing Childhood Stunting in

Lesotho

. The goal is to determine whether the WFP's ...

and more »
---
Lesotho girl, 9, testifies about being raped by Danish 'clitoris collector' - News24
---
Leaders to zoom in on Lesotho, DRC at 37th SADC summit - Eyewitness News
---
Lesotho: El Niño-related Drought - Office of the Resident Coordinator Situation Update No. 7 (as of 7 August 2017) - ReliefWeb
---
Lesotho HIV sites see ART start-up increases around 80% - Healio



Lesotho HIV sites see ART start-up increases around 80%Healio

A universal treatment program has increased by 79% the average monthly number of people initiating HIV therapy at a group of relief sites in

Lesotho

, according to a CDC epidemiologist. The increase was seen in preliminary results of the program known

...
---
Lesotho will never be SADC's 'bad boy' again, says PM Lesotho - News24
---
Ramaphosa to meet officials, opposition in Lesotho - Independent Online
---
Mamoepe 'an avid communicator and diplomat', says Lesotho - News24
---
Lesotho probes tapping of Thabane's office - eNCA - eNCA
---