Kenya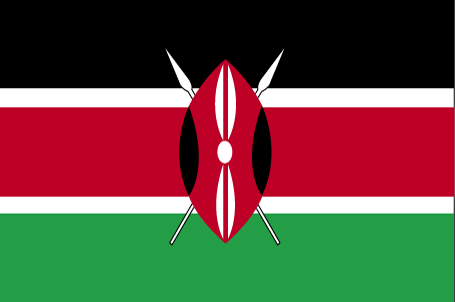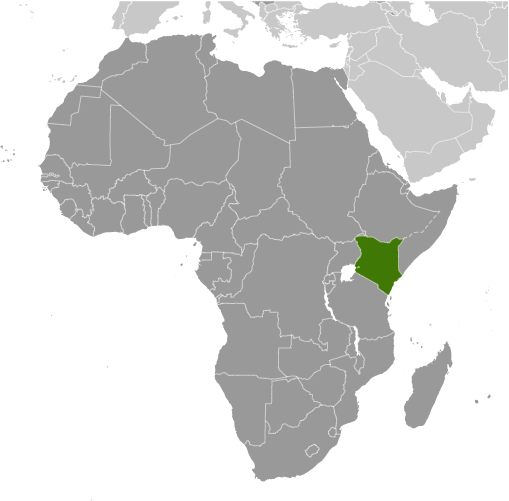 | | |
| --- | --- |
| Country | Kenya |
| Capital | Nairobi |
| Continent | Africa |
| Currency | Kenyan shilling(KES) |
| Languages | Swahili & English |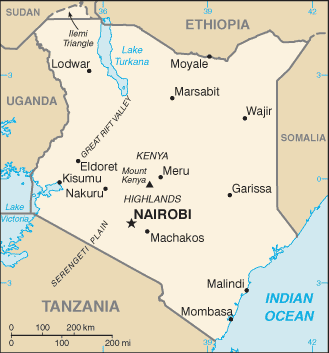 Information
Introduction
Founding president and liberation struggle icon Jomo KENYATTA led Kenya from independence in 1963 until his death in 1978, when President Daniel Toroitich arap MOI took power in a constitutional succession. The country was a de facto one-party state from 1969 until 1982 when the ruling Kenya African National Union (KANU) made itself the sole legal party in Kenya. MOI acceded to internal and external pressure for political liberalization in late 1991. The ethnically fractured opposition failed to dislodge KANU from power in elections in 1992 and 1997, which were marred by violence and fraud, but were viewed as having generally reflected the will of the Kenyan people. President MOI stepped down in December 2002 following fair and peaceful elections. Mwai KIBAKI, running as the candidate of the multiethnic, united opposition group, the National Rainbow Coalition (NARC), defeated KANU candidate Uhuru KENYATTA and assumed the presidency following a campaign centered on an anticorruption platform. KIBAKI's NARC coalition splintered in 2005 over the constitutional review process. Government defectors joined with KANU to form a new opposition coalition, the Orange Democratic Movement, which defeated the government's draft constitution in a popular referendum in November 2005. KIBAKI's reelection in December 2007 brought charges of vote rigging from ODM candidate Raila ODINGA and unleashed two months of violence in which as many as 1,500 people died. UN-sponsored talks in late February produced a powersharing accord bringing ODINGA into the government in the restored position of prime minister.
Map
References
Kenya - Wikipedia
Kenya - CIA World Fact Book
Kenya - BBC
Kenya - National Geographic
Kenya - Timeline - BBC
Cities
Links
News Headlines
Google News
This RSS feed URL is deprecatedThis RSS feed URL is deprecated, please update. New URLs can be found in the footers at https://news.google.com/news

---
Cambridge Analytica and its role in Kenya 2017 elections - CNBC.com - CNBC
---
Rare win for gay rights as Kenya court rules forced anal tests illegal - Times LIVE
---
Kenya court outlaws forced anal exams in landmark victory for gay rights - USA TODAY
---
I have a ticket, Miguna says ahead of his return to Kenya on Monday - The Star, Kenya
---
Kenya has legalized the commercial and private use of drones - Quartz
---
Kenyan duo make cut as Schmitt takes charge at Kenya Open - Citizen TV (press release)
---
How much will Kenya spend on debt repayment in 2018? - The Star, Kenya

The Star, Kenya



How much will Kenya spend on debt repayment in 2018?The Star, Kenya

At this rate,

Kenya

would have to spend KSh4.15 for every KSh10 collected as ordinary revenue towards paying taxes. Additionally, the National Treasury late last year revised its total tax revenue estimates downwards from KSh1,499.50 billion to KSh1

...
---
Sabina Chege denies close relationship with man conning MPs - The Star, Kenya
---
End daily politicking, back Uhuru-Raila pact, DP Ruto tells leaders - The Star, Kenya
---
Boniface Mwangi: Kenya Police hate educated people - SDE Entertainment News
---