Sudan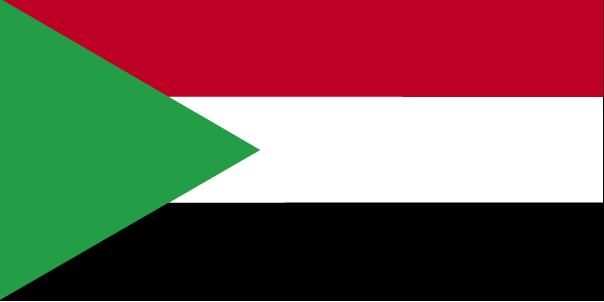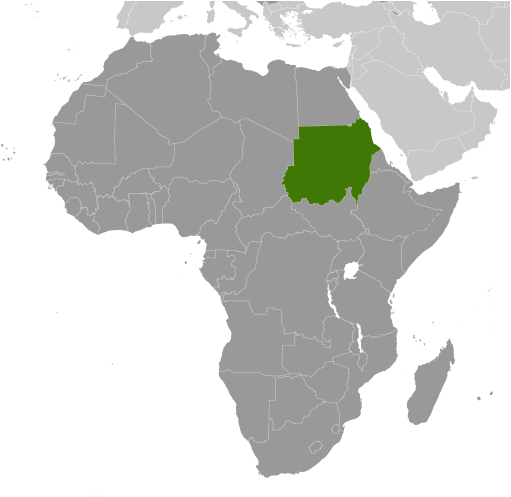 | | |
| --- | --- |
| Country | Sudan |
| Capital | Khartoum |
| Continent | Africa |
| Currency | Sudanese pound(SDG) |
| Languages | Arabic & English |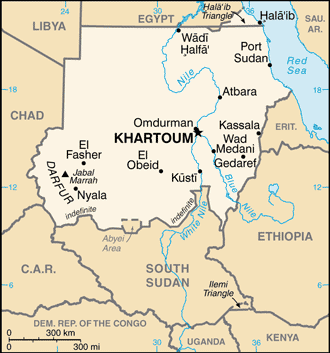 Information
Introduction
Military regimes favoring Islamic-oriented governments have dominated national politics since independence from the UK in 1956. Sudan was embroiled in two prolonged civil wars during most of the remainder of the 20th century. These conflicts were rooted in northern economic, political, and social domination of largely non-Muslim, non-Arab southern Sudanese. The first civil war ended in 1972 but broke out again in 1983. The second war and famine-related effects resulted in more than four million people displaced and, according to rebel estimates, more than two million deaths over a period of two decades. Peace talks gained momentum in 2002-04 with the signing of several accords. The final North/South Comprehensive Peace Agreement (CPA), signed in January 2005, granted the southern rebels autonomy for six years followed by a referendum on independence for Southern Sudan. The referendum was held in January 2011 and indicated overwhelming support for independence. South Sudan became independent on 9 July 2011. Since southern independence Sudan has been combating rebels from the Sudan People's Liberation Movement-North (SPLM-N) in Southern Kordofan and Blue Nile states. A separate conflict, which broke out in the western region of Darfur in 2003, has displaced nearly two million people and caused an estimated 200,000 to 400,000 deaths. The UN took command of the Darfur peacekeeping operation from the African Union in December 2007. Peacekeeping troops have struggled to stabilize the situation, which has become increasingly regional in scope and has brought instability to eastern Chad. Sudan also has faced large refugee influxes from neighboring countries primarily Ethiopia and Chad. Armed conflict, poor transport infrastructure, and lack of government support have chronically obstructed the provision of humanitarian assistance to affected populations.
Map
References
Sudan - Wikipedia
Sudan - CIA World Fact Book
Sudan - BBC
Sudan - Timeline - BBC
Cities
Links
News Headlines
Google News
South Sudan protest against UN over arms cache - BBC News
---
South Sudan wounded 'stranded' in UN camp in Bor - SBS
---
Women's day event denied permission in Sudan - Aljazeera.com
---
Nabil Fahmy meets with South Sudan foreign minister - Daily News Egypt
---
Sudan says its records of external debt are 95% accurate - Sudan Tribune
---
Sudanese 'Lost Boy' Returns To Search For Family - Here And Now



Sudanese 'Lost Boy' Returns To Search For FamilyHere And Now

Burned down houses in the backyard of Malakal Teaching Hospital on March 4, 2014, in Malakal, South

Sudan

. Almost 40,000 people may have been displaced by militia arson and looting in

Sudan's

Darfur region, according to new data obtained by AFP.

and more »
---
South Sudan lack of development worrying - New Vision



South Sudan lack of development worryingNew Vision

Attempts by the region to sue for a real and sustainable peace in South

Sudan

are faltering as fighting continues triggered by anything from lack of pay by the army to territorial disputes. And now analysts fear that old regional rivalries may

...
---
Youth Returning Home to Fight Government - AllAfrica.com

AllAfrica.com



Youth Returning Home to Fight GovernmentAllAfrica.com

Addis Ababa — Young South

Sudanese

who fled the conflict in their country are returning to fight against the government; hundreds have already returned, and more are packing their bags. About 100 South

Sudanese

between the age of 18 and 40 left the

...
---
Sudan/SPLM-N Negotiations US Made Bobby Trap - Sudan Vision

Sudan Vision



Sudan/SPLM-N Negotiations US Made Bobby TrapSudan Vision

First of all, let's contemplate the speech delivered by US special envoy to

Sudan

and South

Sudan

Donald Booth before lawmakers at the House of Representatives in a hearing held last Wednesday. Booth said that the United States and the world will be

...
---
Good Sh*t - OZY

OZY



Good Sh*tOZY

When fighting erupted in Juba, South

Sudan

, last December between government forces and rebels loyal to an ousted vice president, it threatened to unravel everything the new country had built, both physically and culturally. One such cultural

...
---