Sudan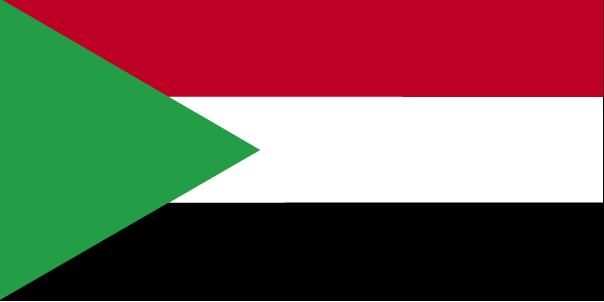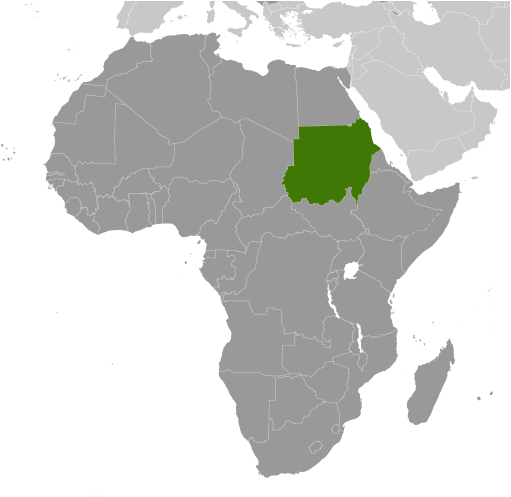 | | |
| --- | --- |
| Country | Sudan |
| Capital | Khartoum |
| Continent | Africa |
| Currency | Sudanese pound(SDG) |
| Languages | Arabic & English |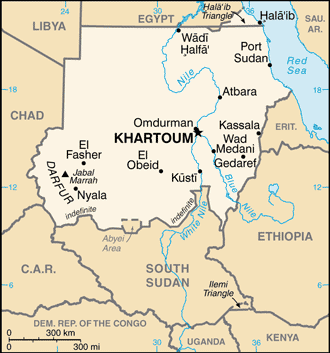 Information
Introduction
Military regimes favoring Islamic-oriented governments have dominated national politics since independence from the UK in 1956. Sudan was embroiled in two prolonged civil wars during most of the remainder of the 20th century. These conflicts were rooted in northern economic, political, and social domination of largely non-Muslim, non-Arab southern Sudanese. The first civil war ended in 1972 but broke out again in 1983. The second war and famine-related effects resulted in more than four million people displaced and, according to rebel estimates, more than two million deaths over a period of two decades. Peace talks gained momentum in 2002-04 with the signing of several accords. The final North/South Comprehensive Peace Agreement (CPA), signed in January 2005, granted the southern rebels autonomy for six years followed by a referendum on independence for Southern Sudan. The referendum was held in January 2011 and indicated overwhelming support for independence. South Sudan became independent on 9 July 2011. Since southern independence Sudan has been combating rebels from the Sudan People's Liberation Movement-North (SPLM-N) in Southern Kordofan and Blue Nile states. A separate conflict, which broke out in the western region of Darfur in 2003, has displaced nearly two million people and caused an estimated 200,000 to 400,000 deaths. The UN took command of the Darfur peacekeeping operation from the African Union in December 2007. Peacekeeping troops have struggled to stabilize the situation, which has become increasingly regional in scope and has brought instability to eastern Chad. Sudan also has faced large refugee influxes from neighboring countries primarily Ethiopia and Chad. Armed conflict, poor transport infrastructure, and lack of government support have chronically obstructed the provision of humanitarian assistance to affected populations.
Map
References
Sudan - Wikipedia
Sudan - CIA World Fact Book
Sudan - BBC
Sudan - Timeline - BBC
Cities
Links
News Headlines
Google News
Tea lady's journey from Sudan war zone to the White House - South China Morning Post
---
Sudan: Rebels Announce Unilateral Ceasefire - AllAfrica.com
---
Washington vows to support transitional government in South Sudan - Sudan Tribune
---
Sudan's 'tea girl' empowers women - AfricaNews

AfricaNews



Sudan's 'tea girl' empowers womenAfricaNews

Popularly known as the 'tea girl' in

Sudan

, Awadeya Mahmoud has played a transformative role in the society as she continues to seek equal opportunities for women. The 53-year-old is the Founder and Chair of both the Women's Food and Tea Sellers ...
---
South Sudan defends expulsion of peace monitor - Sudan Tribune



South Sudan defends expulsion of peace monitorSudan Tribune

April 28, 2016 (JUBA) - The Government of South

Sudanese

on Thursday came out to defend the decision it made to expel a British national at the secretariat Joint Monitoring and Evaluation Commission (JMEC), accusing the victim of arrogance, subjective ...
---
Sudan opposition seeks new African decision over dialogue process: Al-Mahdi - Sudan Tribune
---
Sudan's armed groups declare six-month unilateral cessation of hostilities - Sudan Tribune
---
Sudan: 'Progress, but Many Challenges Remain' - UN Expert On Human Rights - AllAfrica.com
---
"Politically Incorrect": African Refugee Riots, South Sudan and the Anti-China Plot - Center for Research on Globalization
---
South Sudan: Back to the future - Mission Network News



South Sudan: Back to the futureMission Network News

Todd Nettleton, a spokesman for the Voice of the Martyrs USA, says, "What we hope is going to happen is we set aside the conflict; we set aside the war that literally has cost thousands of lives over the last two years, and now South

Sudan

can start

...
---