Sudan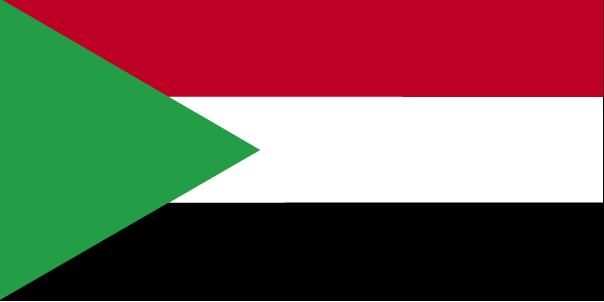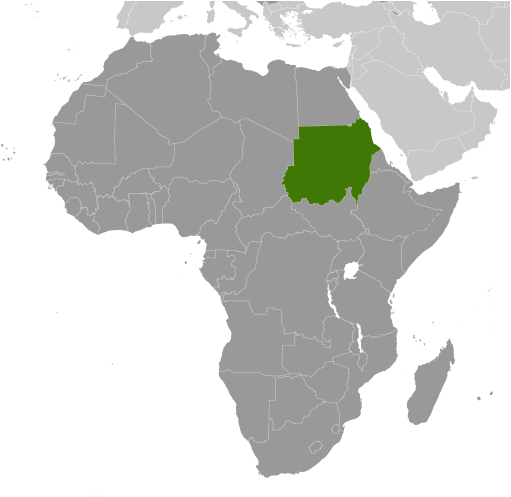 | | |
| --- | --- |
| Country | Sudan |
| Capital | Khartoum |
| Continent | Africa |
| Currency | Sudanese pound(SDG) |
| Languages | Arabic & English |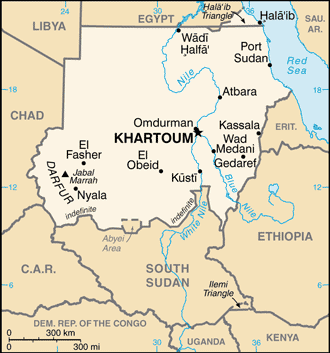 Information
Introduction
Military regimes favoring Islamic-oriented governments have dominated national politics since independence from the UK in 1956. Sudan was embroiled in two prolonged civil wars during most of the remainder of the 20th century. These conflicts were rooted in northern economic, political, and social domination of largely non-Muslim, non-Arab southern Sudanese. The first civil war ended in 1972 but broke out again in 1983. The second war and famine-related effects resulted in more than four million people displaced and, according to rebel estimates, more than two million deaths over a period of two decades. Peace talks gained momentum in 2002-04 with the signing of several accords. The final North/South Comprehensive Peace Agreement (CPA), signed in January 2005, granted the southern rebels autonomy for six years followed by a referendum on independence for Southern Sudan. The referendum was held in January 2011 and indicated overwhelming support for independence. South Sudan became independent on 9 July 2011. Since southern independence Sudan has been combating rebels from the Sudan People's Liberation Movement-North (SPLM-N) in Southern Kordofan and Blue Nile states. A separate conflict, which broke out in the western region of Darfur in 2003, has displaced nearly two million people and caused an estimated 200,000 to 400,000 deaths. The UN took command of the Darfur peacekeeping operation from the African Union in December 2007. Peacekeeping troops have struggled to stabilize the situation, which has become increasingly regional in scope and has brought instability to eastern Chad. Sudan also has faced large refugee influxes from neighboring countries primarily Ethiopia and Chad. Armed conflict, poor transport infrastructure, and lack of government support have chronically obstructed the provision of humanitarian assistance to affected populations.
Map
References
Sudan - Wikipedia
Sudan - CIA World Fact Book
Sudan - BBC
Sudan - Timeline - BBC
Cities
Links
News Headlines
Google News
South Sudan Risks Famine With Ban on Foreign Aid Workers - VICE News
---
Sudanese Christian Meriam Ibrahim speaks of her prison ordeal for the first time - The Independent
---
Opening of Egypt-Sudan border crossing sign of reconciliation - Al-Monitor
---
Facing Death, Sudanese Woman Relied on Her Faith - ABC News

ABC News



Facing Death, Sudanese Woman Relied on Her FaithABC News

The

Sudanese

woman imprisoned for refusing to reject Christianity said in a televised interview airing Monday night that she was resolved to keep her faith even if it meant death. Meriam Ibrahim, who now lives in Manchester, New Hampshire, was

...
---
AUPSC urges Sudan and S. Sudan to resolve Abyei impasse - Sudan Tribune
---
S. Sudan President Seeks Meeting with Sudan's Leader - Voice of America
---
Wealthy LA Schools' Vaccination Rates Are as Low as South Sudan's - The Atlantic



Wealthy LA Schools' Vaccination Rates Are as Low as South Sudan'sThe Atlantic

In some schools, up to 60 to 70 percent of parents have filed these PBEs, indicating a vaccination rate as low as that of Chad or South

Sudan

. Unlike in Santa Monica, however, parents in South

Sudan

have trouble getting their children vaccinated

...
---
Sudan and Qatar deny accusations of supporting Libya Dawn - Libya Herald
---
Sudan summons Libyan diplomat over accusations of backing Islamists militias - Sudan Tribune
---
South Sudan Mulls Exchange-Rate Unity Once Security Improves - Bloomberg



South Sudan Mulls Exchange-Rate Unity Once Security ImprovesBloomberg

Devaluation would have to be approved by South

Sudan's

parliament and adopting it would depend on the country's financial situation, according to Mayik. Lawmakers who rejected November's devaluation cited its effect on food and fuel prices, which rose ...
---