Tajikistan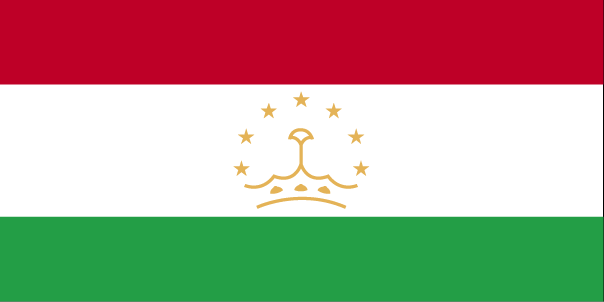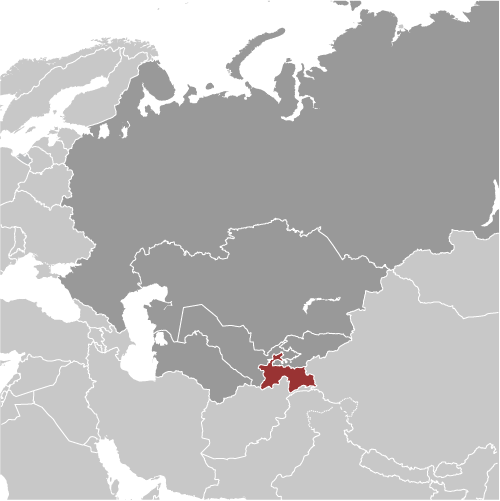 | | |
| --- | --- |
| Country | Tajikistan |
| Capital | Dushanbe |
| Continent | Asia |
| Currency | Somoni(TJS) |
| Languages | Tajik & Russian |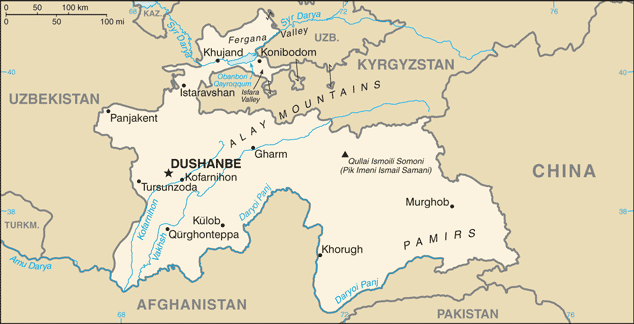 Information
Introduction
The Tajik people came under Russian rule in the 1860s and 1870s, but Russia's hold on Central Asia weakened following the Revolution of 1917. Bolshevik control of the area was fiercely contested and not fully reestablished until 1925. Much of present-day Sughd province was transferred from the Uzbek SSR to the newly formed Tajik SSR in 1929. Ethnic Uzbeks form a substantial minority in Sughd province. Tajikistan became independent in 1991 following the breakup of the Soviet Union, and experienced a civil war between regional factions from 1992-97. There have been no major security incidents in recent years, although the country remains the poorest in the former Soviet sphere. Attention by the international community since the beginning of the NATO intervention in Afghanistan has brought increased economic development and security assistance, which could create jobs and strengthen stability in the long term. Tajikistan is in the early stages of seeking World Trade Organization membership and has joined NATO's Partnership for Peace.
Map
References
Tajikistan - Wikipedia
Tajikistan - CIA World Fact Book
Tajikistan - BBC
Tajikistan - Timeline - BBC
Cities
Links
News Headlines
Google News
WFP Tajikistan Country Brief, December 2016 - ReliefWeb

ReliefWeb



WFP Tajikistan Country Brief, December 2016ReliefWeb

WFP

Tajikistan

has delivered 320 mt of food to WFP Afghanistan in the Badakhshan province for humanitarian assistance. Most remote villages are isolated from the rest of the country during winter and it is easier and most cost-efficient to ship food

...and more »
---
Tajikistan's Mahmadsaid Ubaidulloev: One Of The Last Of The Civil War Era - RadioFreeEurope/RadioLiberty
---
Azkals land in tough Group F with Tajikistan, Yemen, Nepal in AFC ... - Sports Interactive Network Philippines
---
Shaheen Asmayee to Face Tajikistan's Hosilot Club - TOLOnews



Shaheen Asmayee to Face Tajikistan's Hosilot ClubTOLOnews

Afghanistan's Shaheen Asmayee Football Club and champion of Roshan Afghan Premier League (APL) is set to face

Tajikistan's

Hosilot football club on Saturday. The match will be played in Tajik capital Dushanbe on Saturday. Meanwhile, Shaheen ...
---
Kyrgyzstan: Brawl Breaks out on Tajikistan Border - EurasiaNet



Kyrgyzstan: Brawl Breaks out on Tajikistan BorderEurasiaNet

On January 21, the head of Kyrgyzstan's Batken region, Kenesh Salikhov, told media that a representative of the Tajik police came informed him that some villagers from the Kyrgyz village of Kok-Tash had assaulted a citizen of

Tajikistan

. Despite the

...
---
India U-17 World Cup squad loses 0-1 against Tajikistan - Business Standard
---
My Republica - Nepal drawn along with Yemen, Tajikistan - Republica
---
Tajikistan asks Saudi Arabia to invest in Rogun HPP - AKIpress (press release) (subscription)
---
Tajikistan: Asylum Seekers Stranded in Limbo on Polish Border - EurasiaNet
---
Framework agreements signed with Kyrgyzstan, Tajikistan for ... - AKIpress (press release) (subscription)
---