Tajikistan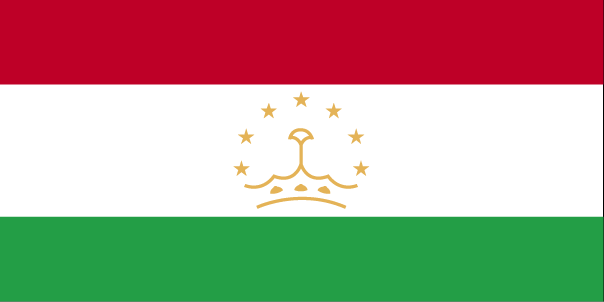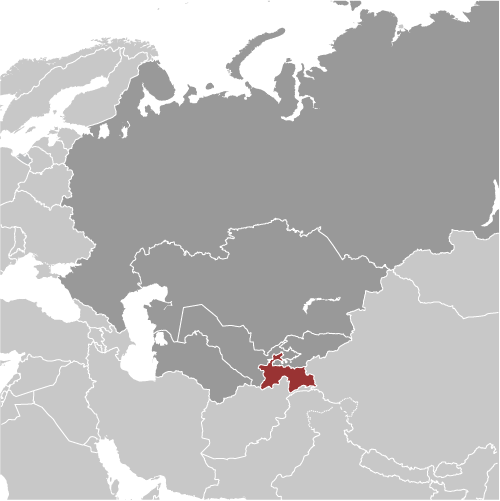 | | |
| --- | --- |
| Country | Tajikistan |
| Capital | Dushanbe |
| Continent | Asia |
| Currency | Somoni(TJS) |
| Languages | Tajik & Russian |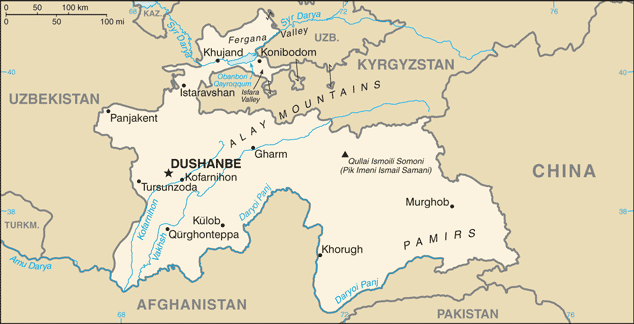 Information
Introduction
The Tajik people came under Russian rule in the 1860s and 1870s, but Russia's hold on Central Asia weakened following the Revolution of 1917. Bolshevik control of the area was fiercely contested and not fully reestablished until 1925. Much of present-day Sughd province was transferred from the Uzbek SSR to the newly formed Tajik SSR in 1929. Ethnic Uzbeks form a substantial minority in Sughd province. Tajikistan became independent in 1991 following the breakup of the Soviet Union, and experienced a civil war between regional factions from 1992-97. There have been no major security incidents in recent years, although the country remains the poorest in the former Soviet sphere. Attention by the international community since the beginning of the NATO intervention in Afghanistan has brought increased economic development and security assistance, which could create jobs and strengthen stability in the long term. Tajikistan is in the early stages of seeking World Trade Organization membership and has joined NATO's Partnership for Peace.
Map
References
Tajikistan - Wikipedia
Tajikistan - CIA World Fact Book
Tajikistan - BBC
Tajikistan - Timeline - BBC
Cities
Links
News Headlines
Google News
Tajikistan authorities draw up list of gay and lesbian citizens | World ... - The Guardian
---
Why Investors Can't Get Enough of Tajikistan's Debt - New York Times

New York Times



Why Investors Can't Get Enough of Tajikistan's DebtNew York Times

The central mosque in Dushanbe, the capital of

Tajikistan

. A former Soviet republic,

Tajikistan

has rarely interacted with global investors but is offering an interest rate of just over 7 percent for a 10-year bond. Credit James Hill for The New York

...
---
'Very Scary': Tajikistan's Registry Frightens Gays, Alarms Rights ... - RadioFreeEurope/RadioLiberty
---
EU, Tajikistan Hold Human Rights Dialogue, Say Almost Nothing - The Diplomat
---
Tajikistan's Gold Rush - RadioFreeEurope/RadioLiberty

RadioFreeEurope/RadioLiberty



Tajikistan's Gold RushRadioFreeEurope/RadioLiberty

Government officials in

Tajikistan

say gold production continued to rise in the first part of 2017. In the last five years, the Central Asian nation has doubled its gold output thanks partly to more foreign investment, especially from China. Faced with

...
---
2017 AFC Cup: Bengaluru FC face Tajikistan's FC Istiklol in must-win game - Hindustan Times
---
Tajikistan: Saudi Revenge in Iran's Backyard? - LobeLog

LobeLog



Tajikistan: Saudi Revenge in Iran's Backyard?LobeLog

Nowhere is this contrast between the hyped-up Iranian threat and reality more evident than in

Tajikistan

. As a small, poor, landlocked Central Asian nation that shares language and culture with Iran, it surely would be easy prey for Tehran, if the

...
---
Tajikistan top cleric backs Turkey's fight against FETO - Anadolu Agency
---
EU Accused Of 'Weak' Statement After Human Rights Visit To ... - RadioFreeEurope/RadioLiberty
---
Russia, Tajikistan to bolster cooperation on emergency prevention and response - TASS
---