Tajikistan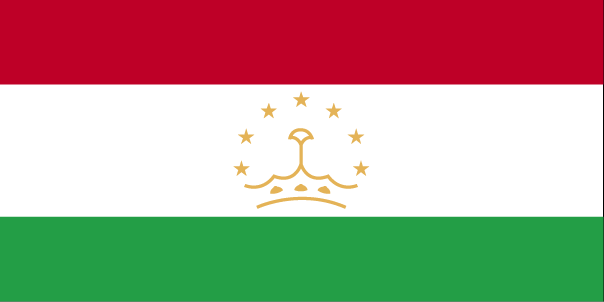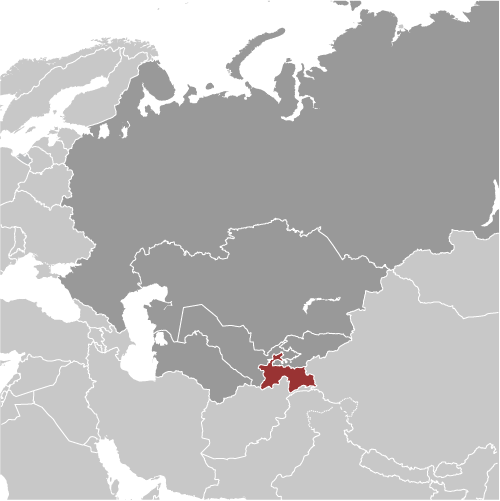 | | |
| --- | --- |
| Country | Tajikistan |
| Capital | Dushanbe |
| Continent | Asia |
| Currency | Somoni(TJS) |
| Languages | Tajik & Russian |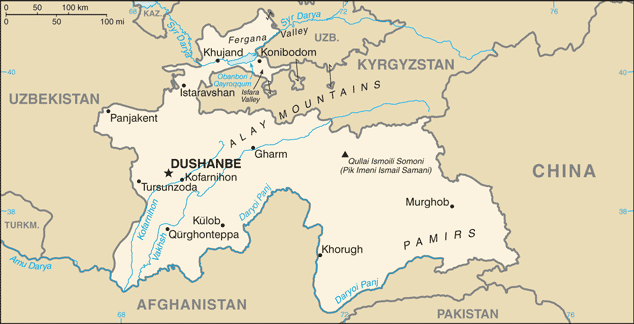 Information
Introduction
The Tajik people came under Russian rule in the 1860s and 1870s, but Russia's hold on Central Asia weakened following the Revolution of 1917. Bolshevik control of the area was fiercely contested and not fully reestablished until 1925. Much of present-day Sughd province was transferred from the Uzbek SSR to the newly formed Tajik SSR in 1929. Ethnic Uzbeks form a substantial minority in Sughd province. Tajikistan became independent in 1991 following the breakup of the Soviet Union, and experienced a civil war between regional factions from 1992-97. There have been no major security incidents in recent years, although the country remains the poorest in the former Soviet sphere. Attention by the international community since the beginning of the NATO intervention in Afghanistan has brought increased economic development and security assistance, which could create jobs and strengthen stability in the long term. Tajikistan is in the early stages of seeking World Trade Organization membership and has joined NATO's Partnership for Peace.
Map
References
Tajikistan - Wikipedia
Tajikistan - CIA World Fact Book
Tajikistan - BBC
Tajikistan - Timeline - BBC
Cities
Links
News Headlines
Google News
This RSS feed URL is deprecatedThis RSS feed URL is deprecated, please update. New URLs can be found in the footers at https://news.google.com/news

---
Bahamas Links With Tajikistan - Bahamas Tribune



Bahamas Links With TajikistanBahamas Tribune

#ON December 5, the Commonwealth of The Bahamas and the Republic of

Tajikistan

formalised diplomatic relations through the execution of a joint communique on the establishment of diplomatic relations. #The joint communique was signed on behalf of the

...and more »
---
Jordan, Tajikistan sign deals to expand cooperation - Jordan Times
---
Tajikistan: Popular Comic Jailed in Corruption Case - EurasiaNet



Tajikistan: Popular Comic Jailed in Corruption CaseEurasiaNet

A well-known comic and journalist in

Tajikistan

has been arrested, weeks after complaining publicly about alleged corruption in his region. Local media reported on December 8 that prosecutors in the Sughd region are charging Khairullo Mirsaidov with

...
---
Tajikistan: Aluminum Giant Suffers Output Slump - EurasiaNet



Tajikistan: Aluminum Giant Suffers Output SlumpEurasiaNet

Tajik Aluminum Company, by far

Tajikistan's

largest industrial concern, has said it reduced output by 23 percent over the first 10 months of 2017, compared to the same period last year. The company, better known by its acronym TALCO, said that aluminum

...
---
Tajikistan Keeps Selling Debt Amid Macroeconomic Wasteland - The Diplomat
---
China to build $1.6 bn aluminium plant in Tajikistan - Moneycontrol.com
---
Tajikistan's epic Pamir Highway - The Times

The Times



Tajikistan's epic Pamir HighwayThe TimesTajikistan's

M41 is a wolf in sheep's clothing. It rolls out of Soviet-chic Dushanbe as meekly as the A40, all smooth tarmac and streetlights. But 100 miles later, as it reaches its mountain home, it casts off the disguise to reveal its true identity

...
---
Russia Orders Deportation Of Migrant Advocate To Tajikistan - RadioFreeEurope/RadioLiberty
---
Belarus, Tajikistan trade unions agree on joint cultural, educational events - Belarus News (BelTA)
---
TAJIKISTAN: "Mistakes", but prisoner of conscience remains jailed - Forum 18
---