Tajikistan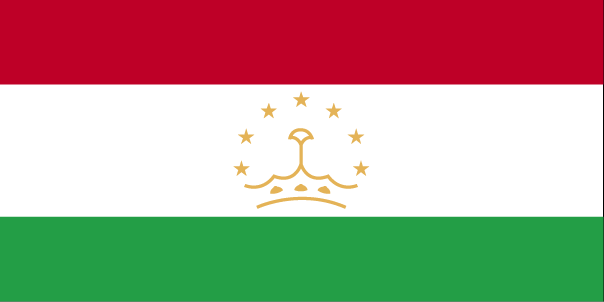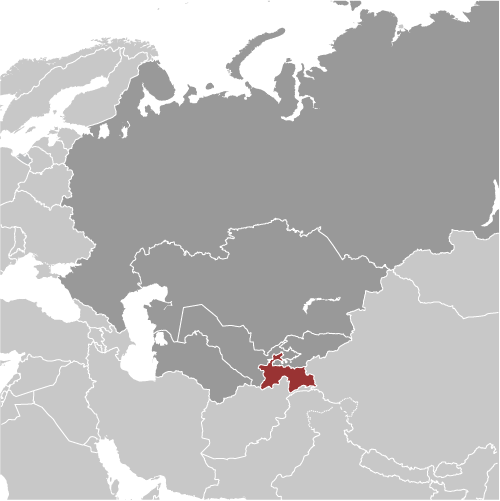 | | |
| --- | --- |
| Country | Tajikistan |
| Capital | Dushanbe |
| Continent | Asia |
| Currency | Somoni(TJS) |
| Languages | Tajik & Russian |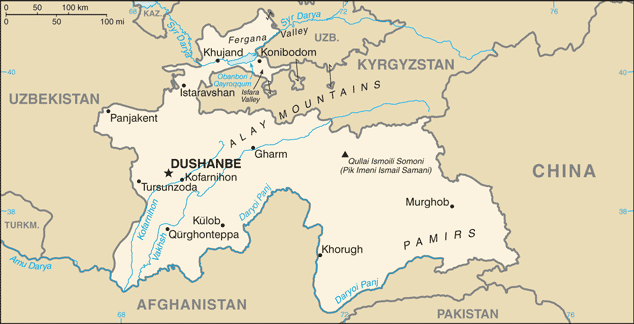 Information
Introduction
The Tajik people came under Russian rule in the 1860s and 1870s, but Russia's hold on Central Asia weakened following the Revolution of 1917. Bolshevik control of the area was fiercely contested and not fully reestablished until 1925. Much of present-day Sughd province was transferred from the Uzbek SSR to the newly formed Tajik SSR in 1929. Ethnic Uzbeks form a substantial minority in Sughd province. Tajikistan became independent in 1991 following the breakup of the Soviet Union, and experienced a civil war between regional factions from 1992-97. There have been no major security incidents in recent years, although the country remains the poorest in the former Soviet sphere. Attention by the international community since the beginning of the NATO intervention in Afghanistan has brought increased economic development and security assistance, which could create jobs and strengthen stability in the long term. Tajikistan is in the early stages of seeking World Trade Organization membership and has joined NATO's Partnership for Peace.
Map
References
Tajikistan - Wikipedia
Tajikistan - CIA World Fact Book
Tajikistan - BBC
Tajikistan - Timeline - BBC
Cities
Links
News Headlines
Google News
This RSS feed URL is deprecatedThis RSS feed URL is deprecated, please update. New URLs can be found in the footers at https://news.google.com/news

---
IAEA Helps Improve Cancer Care in Tajikistan - International Atomic Energy Agency
---
Clerics in Tajikistan recommend dam-builders skip Ramadan - Arab News
---
Tajikistan eyeing Belarus' machinery for processing industry - Belarus News (BelTA)
---
IAEA supports cancer treatment in Tajikistan - AKIpress (press release)

AKIpress (press release)



IAEA supports cancer treatment in TajikistanAKIpress (press release)

AKIPRESS.COM - The International Atomic Energ Agency (IAEA) provides support to

Tajikistan

on strengthening oncology services in the country, the IAEA reported. To support

Tajikistan's

efforts to ensure greater access to treatment, the IAEA recently ...
---
Tajikistan's external debt significantly falls - Trend News Agency

Trend News Agency



Tajikistan's external debt significantly fallsTrend News Agency

Baku, Azerbaijan, May 22. Trend:

Tajikistan's

external debt fell by almost $20 million in the first quarter of this year to $2,859.7 million as of April 1, 2018, Tajik media reported citing the Statistical Agency. In early 2018,

Tajikistan

owed about

...
---
Tajikistan Faces Epidemic Of Childhood Malnutrition - RadioFreeEurope/RadioLiberty
---
China helps Tajikistan tackle grassland degradation - Xinhua



China helps Tajikistan tackle grassland degradationXinhua

BEIJING, May 20 (Xinhua) -- Chinese scientists will help

Tajikistan

investigate the grassland degradation of its alpine pastures in August. Researchers from the Xinjiang Institute of Ecology and Geography under the Chinese Academy of Sciences worked

...
---
Tajikistan diversifies LPG imports - Argus Media



Tajikistan diversifies LPG importsArgus MediaTajikistan

and Uzbekistan signed an intergovernmental agreement during a visit by Uzbekistan president Shavkat Mirziyoyev to

Tajikistan

last month. Under the deal, Uzbek state-owned Neftegazexport will deliver up to 80,000t of LPG to Tajik private

...
---
Tajikistan: State agency-linked company monopolizing public Wi-Fi - EurasiaNet



Tajikistan: State agency-linked company monopolizing public Wi-FiEurasiaNet

TARENA was established in 2002 in a joint project between

Tajikistan

and the European Union. The TARENA-supplied internet halls in universities are often one of the few ways in which students, many of whom do not own their own computers and laptops, ...
---
Tajik banks allocate loans worth almost $1B - Trend News Agency
---