Zambia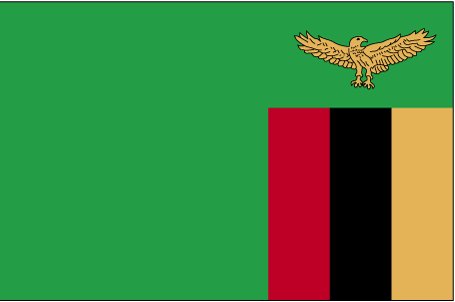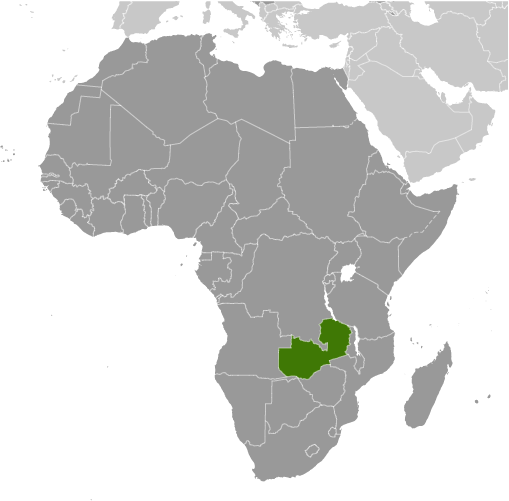 | | |
| --- | --- |
| Country | Zambia |
| Capital | Lusaka |
| Continent | Africa |
| Currency | Zambian kwacha(ZMW) |
| Languages | English, Bemba, Tonga, Lozi, Lunda, Luvale, Kaonde, Nyanja & Chewa |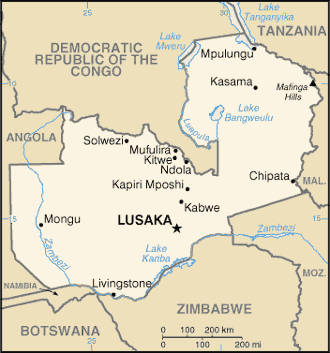 Information
Introduction
The territory of Northern Rhodesia was administered by the [British] South Africa Company from 1891 until it was taken over by the UK in 1923. During the 1920s and 1930s, advances in mining spurred development and immigration. The name was changed to Zambia upon independence in 1964. In the 1980s and 1990s, declining copper prices and a prolonged drought hurt the economy. Elections in 1991 brought an end to one-party rule, but the subsequent vote in 1996 saw blatant harassment of opposition parties. The election in 2001 was marked by administrative problems with three parties filing a legal petition challenging the election of ruling party candidate Levy MWANAWASA. The new president launched an anticorruption investigation in 2002 to probe high-level corruption during the previous administration. In 2006-07, this task force successfully prosecuted four cases, including a landmark civil case in the UK in which former President CHILUBA and numerous others were found liable for USD 41 million. MWANAWASA was reelected in 2006 in an election that was deemed free and fair. Upon his abrupt death in August 2008, he was succeeded by his Vice President Rupiah BANDA, who subsequently won a special presidential election in October 2008.
Map
References
Zambia - Wikipedia
Zambia - CIA World Fact Book
Zambia - BBC
Zambia - Timeline - BBC
Cities
Links
News Headlines
Google News
This RSS feed URL is deprecatedThis RSS feed URL is deprecated, please update. New URLs can be found in the footers at https://news.google.com/news

---
The 28 year adventure – the Zambia Airways story - Lusaka Times

Lusaka Times



The 28 year adventure – the Zambia Airways storyLusaka TimesZambia

Airways not only flies locally but it flies scheduled international flights from Lusaka to Bombay, Dar es Salaam, Entebbe, Frankfurt, Gaborone, Harare, Johannesburg, Lilongwe, London, Lubumbashi Nairobi, and Rome. True to his reputation, Luke ...

The Zambia Airways story by Brian Mulengamwebantu.comall 2 news articles »
---
Zambia introduces tax on Whatsapp calls - Zambian Watchdog
---
Confirmed: Chimese being investigated for stealing $ 62m - Zambian Watchdog
---
Zambia hits back at the US and UN over Biti's deportation - The Zimbabwe Mail
---
UN accuses Zambia of breaking international refugee law - Zambian ... - Zambian Watchdog
---
Zambia off to bright start - Zambia Daily Mail
---
Govt to Tax Whatsup & Internet Calls - Zambia Reports

Zambia Reports



Govt to Tax Whatsup & Internet CallsZambia Reports

"The Bill will authorise the taking of measures to ensure cyber security in

Zambia

, facilitate the establishment of the

Zambia

National Cyber Security Agency (ZNCSA) that will serve as the highest coordination centre for all matters related to cyber

...
---
MISA Condemns Internet Calls Tax - Zambia Reports
---
COMESA to mediate Kenya, Zambia trade dispute | The Herald - The Herald
---
UNICEF Zambia Humanitarian Situation Report – Reporting Period January-June 2018 - ReliefWeb
---