Fiji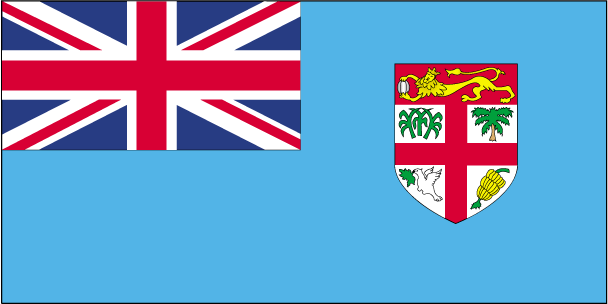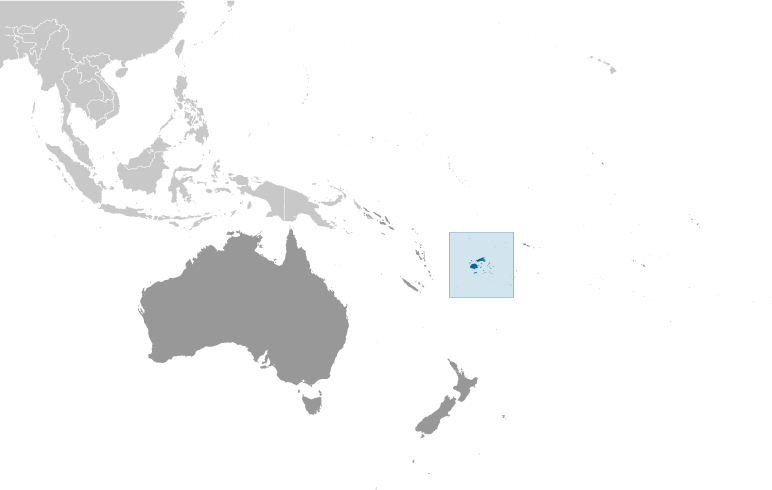 | | |
| --- | --- |
| Country | Fiji |
| Capital | Suva |
| Continent | Australia-Oceania |
| Currency | Fijian dollar(FJD) |
| Languages | English, Fijian & Fiji Hindi |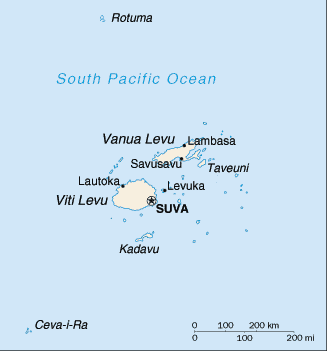 Information
Introduction
Fiji became independent in 1970 after nearly a century as a British colony. Democratic rule was interrupted by two military coups in 1987 caused by concern over a government perceived as dominated by the Indian community (descendants of contract laborers brought to the islands by the British in the 19th century). The coups and a 1990 constitution that cemented native Melanesian control of Fiji led to heavy Indian emigration; the population loss resulted in economic difficulties, but ensured that Melanesians became the majority. A new constitution enacted in 1997 was more equitable. Free and peaceful elections in 1999 resulted in a government led by an Indo-Fijian, but a civilian-led coup in May 2000 ushered in a prolonged period of political turmoil. Parliamentary elections held in August 2001 provided Fiji with a democratically elected government led by Prime Minister Laisenia QARASE. Re-elected in May 2006, QARASE was ousted in a December 2006 military coup led by Commodore Voreqe BAINIMARAMA, who initially appointed himself acting president but in January 2007 became interim prime minister. Since taking power BAINIMARAMA has neutralized his opponents, crippled Fiji's democratic institutions, and refused to hold elections.
Map
References
Fiji - Wikipedia
Fiji - CIA World Fact Book
Fiji - BBC
Fiji - Timeline - BBC
Cities
Links
News Headlines
Google News
This RSS feed URL is deprecatedThis RSS feed URL is deprecated, please update. New URLs can be found in the footers at https://news.google.com/news

---
Plans To Showcase The History of Fiji's Rich Sugar Industry - Fiji Sun Online
---
Call to Cut Fiji's Food Imports - Fiji Sun Online



Call to Cut Fiji's Food ImportsFiji Sun Online

From left: Acting Permanent Secretary for the Ministry for Fisheries Naipote Katonitabua with the Minister for Fisheries Semi Koroilavesau ( third from left)and the King Prawn Farm Co-Director Sharon Singh (5th-left) at King Prawn farm at Lomawai in

...
---
'Let Fiji's Food Revolution Begin!' - Fiji Sun Online



'Let Fiji's Food Revolution Begin!'Fiji Sun Online

The Culinary Federation of

Fiji

(CFF) team at The Westin Denarau Island Resort & Spa,

Fiji

. Photo: Waisea Nasokia. October 20. 10:05 2018. Print This Article Share it With Friends. by WAISEA NASOKIA NADI 0 Comments. Executive chefs from

Fiji's

...
---
Fiji media kept away from royal visit - Radio New Zealand

Radio New Zealand



Fiji media kept away from royal visitRadio New Zealand

A news magazine in

Fiji

says local independent media are being kept away from next week's royal visit. The Duke and Duchess of Sussex, Harry and Meghan, arrive for a two-day visit on Tuesday. Islands Business said only international media and staff

...and more »
---
Fiji Bodybuilding Names A Squad - Fiji Sun Online



Fiji Bodybuilding Names A SquadFiji Sun Online

The

Fiji

Bodybuilding Federation has officially announced their Team A for the South Pacific Bodybuilding Championships which is on October 26-28 in Suva. "As host country we are allowed to have two teams. For those who wish to be part of Team B,

Fiji

...
---
Sport: Fiji's Waqatabu start at fullback for Drua - Radio New Zealand
---
Prince Harry and Meghan will unveil statue of Fijian special forces hero, who gave his life when he single-handedly ... - Daily Mail
---
Style Fiji to focus on Bollywood theme - Fiji Times

Fiji Times



Style Fiji to focus on Bollywood themeFiji Times

STYLE

Fiji

will focus on the Bollywood theme Glitz and Glamour this year, says one of the organisers Marlene Blake. Mrs Blake said they were looking at 40 models to participate in the event. "We try and do something different every year. This year we

...
---
Mission Colorado - Fiji Sun Online



Mission ColoradoFiji Sun OnlineFiji

Airways Fijiana 7s captain Sereima Leweniqila (standing left) with captains of the other participating team at the 2018/19 World Sevens Series opener at Infinity Park, Glendale in Colorado, USA on October 18,2018. Photo: World Rugby. October 20.

and more »
---
Fiji in preparation mode for royal visit from Prince Harry and Meghan Markle next week - Fijivillage
---