Fiji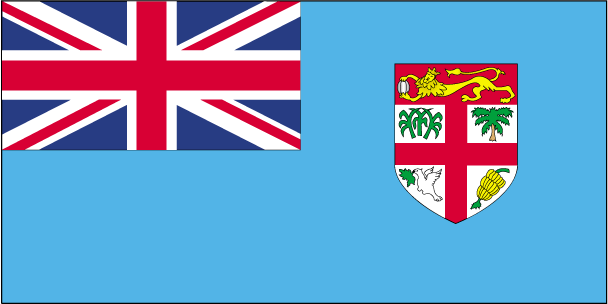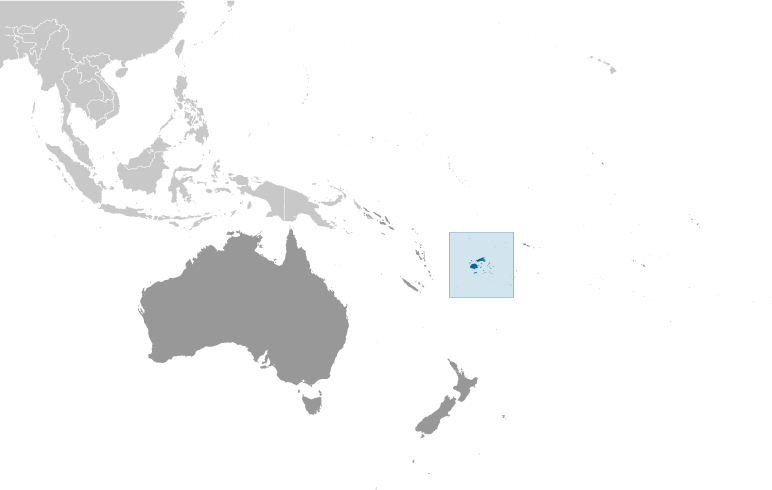 | | |
| --- | --- |
| Country | Fiji |
| Capital | Suva |
| Continent | Australia-Oceania |
| Currency | Fijian dollar(FJD) |
| Languages | English, Fijian & Fiji Hindi |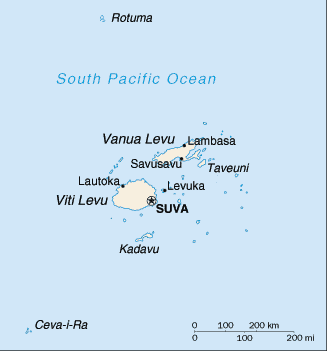 Information
Introduction
Fiji became independent in 1970 after nearly a century as a British colony. Democratic rule was interrupted by two military coups in 1987 caused by concern over a government perceived as dominated by the Indian community (descendants of contract laborers brought to the islands by the British in the 19th century). The coups and a 1990 constitution that cemented native Melanesian control of Fiji led to heavy Indian emigration; the population loss resulted in economic difficulties, but ensured that Melanesians became the majority. A new constitution enacted in 1997 was more equitable. Free and peaceful elections in 1999 resulted in a government led by an Indo-Fijian, but a civilian-led coup in May 2000 ushered in a prolonged period of political turmoil. Parliamentary elections held in August 2001 provided Fiji with a democratically elected government led by Prime Minister Laisenia QARASE. Re-elected in May 2006, QARASE was ousted in a December 2006 military coup led by Commodore Voreqe BAINIMARAMA, who initially appointed himself acting president but in January 2007 became interim prime minister. Since taking power BAINIMARAMA has neutralized his opponents, crippled Fiji's democratic institutions, and refused to hold elections.
Map
References
Fiji - Wikipedia
Fiji - CIA World Fact Book
Fiji - BBC
Fiji - Timeline - BBC
Cities
Links
News Headlines
Google News
This RSS feed URL is deprecatedThis RSS feed URL is deprecated, please update. New URLs can be found in the footers at https://news.google.com/news

---
Blitzboks snatch thriller against Fiji to reach Cape Town Sevens semis - Times LIVE
---
PM: The Will Of Ordinary Fijians Has Built The Fiji We See Today - Fiji Sun Online
---
Fiji police question MP over alleged sedition - Radio New Zealand

Radio New Zealand



Fiji police question MP over alleged seditionRadio New Zealand

A

Fiji

parliamentarian spent hours being questioned by the police on Friday, accused of uttering seditious comments in parliament. Pramod Chand, a member for the opposition National Federation Party, said no charges have yet been laid. Mr Chand said he

...
---
'Continue momentum' - Fiji Sun Online
---
Reserve Bank of Fiji looks at ways to lift economy | Fiji Sun - Fiji Sun Online
---
Australia-based Group Lends Support To Lifeline Fiji - Fiji Sun Online



Australia-based Group Lends Support To Lifeline FijiFiji Sun Online

From left: Lifeline

Fiji

senior counselor, Timaima Rokotagane, Davendra Nand, Asmindar Kaur and Lifeline

Fiji

Programmes director Jeremaiah Qalobulailakeba in Suva on December 10, 2017. Photo: Arishma Devi-Narayan. December 11. 11:11 2017. Print This

...and more »
---
Fiji Times trial begins tomorrow - Fiji Times

Fiji Times



Fiji Times trial begins tomorrowFiji Times

Update: 5:32PM THREE senior officials of The

Fiji

Times Limited and the company and a letter writer who are each charged with one count of sedition will be standing trial before Justice Thushara Rajasinghe at the High Court in Suva from tomorrow. Nai

...
---
Nina The Face Of Fijian Fashion Festival - Fiji Sun Online



Nina The Face Of Fijian Fashion FestivalFiji Sun Online

The inaugural launch of the

Fijian

Fashion Festival was held last Saturday night at Cafe Noir. The Fashion Festival is organised by the Fashion Council of

Fiji

and is scheduled for June 1 and 2, 2018 in Suva. Venue for the festival is yet to be

...and more »
---
Top weight-lifting coach happy with Fiji team performance - Fiji Times
---
Star Weightlifter Heads Back To Noumea - Fiji Sun Online



Star Weightlifter Heads Back To NoumeaFiji Sun Online

Eileen Cikamatana's golden lift at the Korman Sporting Complex in Port Vila, Vanuatu on December 7, 2017. Photo: Peni Musunamasi. December 10. 13:15 2017. Print This Article Share it With Friends. by PENI KOMAISAVAI , IN PORT VILA, VANUATU 0 Comments

...and more »
---