Fiji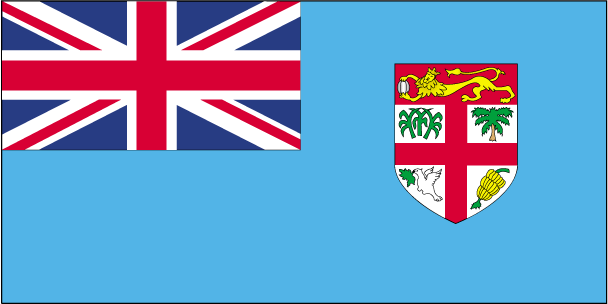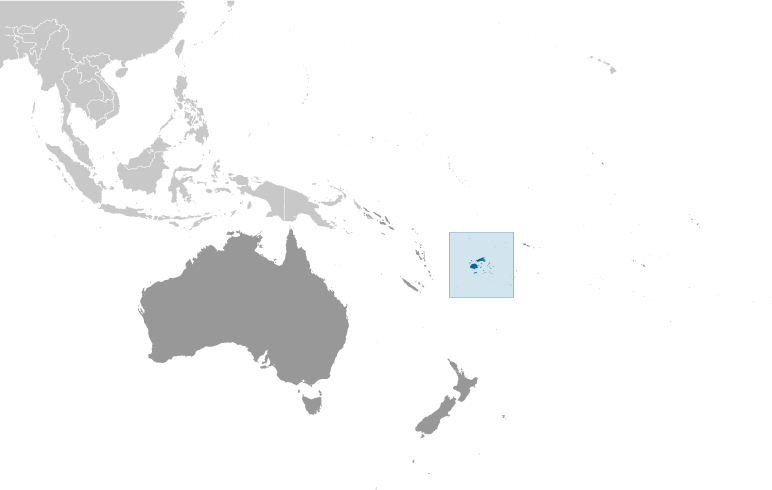 | | |
| --- | --- |
| Country | Fiji |
| Capital | Suva |
| Continent | Australia-Oceania |
| Currency | Fijian dollar(FJD) |
| Languages | English, Fijian & Fiji Hindi |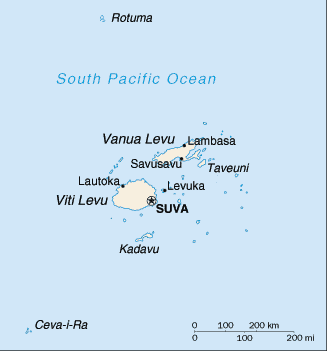 Information
Introduction
Fiji became independent in 1970 after nearly a century as a British colony. Democratic rule was interrupted by two military coups in 1987 caused by concern over a government perceived as dominated by the Indian community (descendants of contract laborers brought to the islands by the British in the 19th century). The coups and a 1990 constitution that cemented native Melanesian control of Fiji led to heavy Indian emigration; the population loss resulted in economic difficulties, but ensured that Melanesians became the majority. A new constitution enacted in 1997 was more equitable. Free and peaceful elections in 1999 resulted in a government led by an Indo-Fijian, but a civilian-led coup in May 2000 ushered in a prolonged period of political turmoil. Parliamentary elections held in August 2001 provided Fiji with a democratically elected government led by Prime Minister Laisenia QARASE. Re-elected in May 2006, QARASE was ousted in a December 2006 military coup led by Commodore Voreqe BAINIMARAMA, who initially appointed himself acting president but in January 2007 became interim prime minister. Since taking power BAINIMARAMA has neutralized his opponents, crippled Fiji's democratic institutions, and refused to hold elections.
Map
References
Fiji - Wikipedia
Fiji - CIA World Fact Book
Fiji - BBC
Fiji - Timeline - BBC
Cities
Links
News Headlines
Google News
Alleged plot to kill all Fiji MPs - FBC - Radio New Zealand

Radio New Zealand



Alleged plot to kill all Fiji MPs - FBCRadio New Zealand

Reports from

Fiji

say a three-month-old email has surfaced about an alleged plot to kill all government MPs. FBC News says it has sighted the email which it says was found on a computer in an internet shop in Lautoka last week. The shop owner, who

...and more »
---
Ferry capsizes off Fijian capital Suva - Stuff.co.nz
---
Fiji authorities say harbour entrance safe after ship sinking - Radio New Zealand
---
Fiji: Surf's up at Malolo - New Zealand Herald



Fiji: Surf's up at MaloloNew Zealand Herald

By now the boys will be speeding towards the horizon, surfboards stacked in the bow, excited for a morning of tropical surf at one of the famous breaks dotted along

Fiji's

Malolo Barrier Reef. We'd finished the last of the Bounty Rum bottle only a

...
---
$15K Boost For NCC - Fiji Sun Online
---
Sports Notebook - Fiji Times



Sports NotebookFiji Times

The

Fiji

Bitter Mokani Netball tournament will be held at the Ratu Ravuama Vunivalu Memorial School ground on December 18-19. Winner $1000 and runner-up $500. Registration fee $150. First 16 teams to pay registration fees will be accommodated.
---
Basketball Fiji launches Hoops for Health program - Fiji Times



Basketball Fiji launches Hoops for Health programFiji Times

Activities of the day were organised as part of BF's Hoops for Health program with the support of organisations such as Australian High Commission,

Fiji

Women's Crisis Centre,

Fiji

Police Force, Ministry of Health, UN Women, University of the South

...and more »
---
We're back in the Commonwealth - Fiji Sun Online

Fiji Sun Online



We're back in the CommonwealthFiji Sun Online

Prime Minister Voreqe Bainimarama is now in Malta after delivering the keynote address at the 102nd Session of the ACP (African, Caribbean and Pacific) Council of Ministers in Brussels. This is the first time

Fiji

is attending the Commonwealth Heads of ...

and more »
---
Fiji cafe owner still in hospital under military guard - Radio New Zealand
---
Fiji on top 10 list of must-see countries for 2016 - Fiji Times



Fiji on top 10 list of must-see countries for 2016Fiji Times

Tourism

Fiji

Global Public Relations Manager, Patricia Mallam said The Lonely Planet Best in Travel product suite offers a variety of print, digital and video solutions to reach travellers at every point in their journey - from seeking inspiration to

...and more »
---