Fiji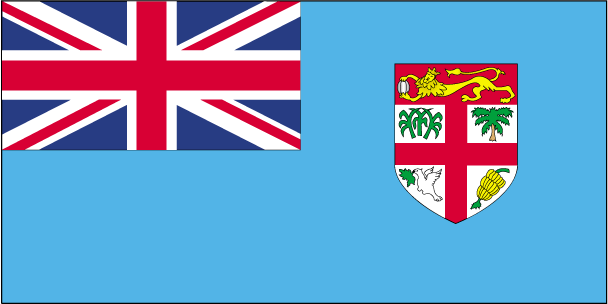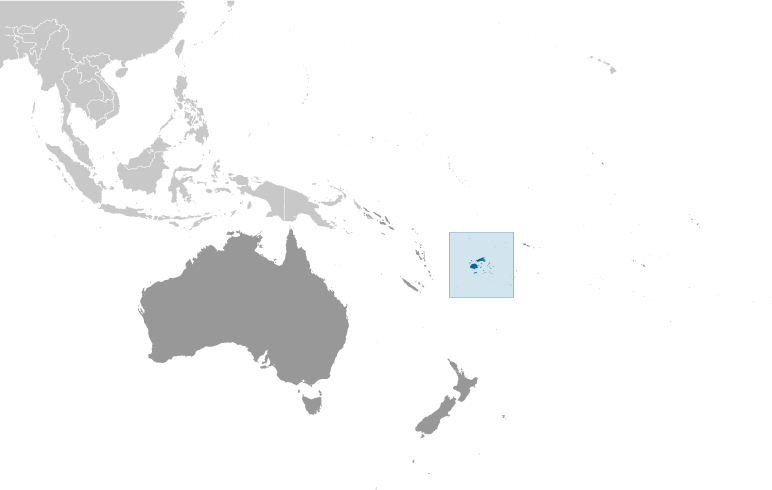 | | |
| --- | --- |
| Country | Fiji |
| Capital | Suva |
| Continent | Australia-Oceania |
| Currency | Fijian dollar(FJD) |
| Languages | English, Fijian & Fiji Hindi |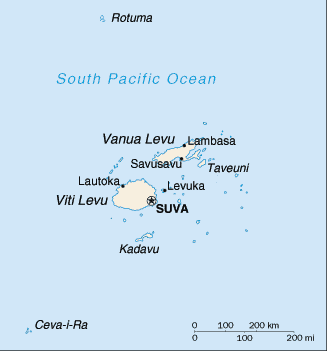 Information
Introduction
Fiji became independent in 1970 after nearly a century as a British colony. Democratic rule was interrupted by two military coups in 1987 caused by concern over a government perceived as dominated by the Indian community (descendants of contract laborers brought to the islands by the British in the 19th century). The coups and a 1990 constitution that cemented native Melanesian control of Fiji led to heavy Indian emigration; the population loss resulted in economic difficulties, but ensured that Melanesians became the majority. A new constitution enacted in 1997 was more equitable. Free and peaceful elections in 1999 resulted in a government led by an Indo-Fijian, but a civilian-led coup in May 2000 ushered in a prolonged period of political turmoil. Parliamentary elections held in August 2001 provided Fiji with a democratically elected government led by Prime Minister Laisenia QARASE. Re-elected in May 2006, QARASE was ousted in a December 2006 military coup led by Commodore Voreqe BAINIMARAMA, who initially appointed himself acting president but in January 2007 became interim prime minister. Since taking power BAINIMARAMA has neutralized his opponents, crippled Fiji's democratic institutions, and refused to hold elections.
Map
References
Fiji - Wikipedia
Fiji - CIA World Fact Book
Fiji - BBC
Fiji - Timeline - BBC
Cities
Links
News Headlines
Google News
Golan Heights peacekeeper crisis: Filipinos escape, Fijians taken hostage - The Guardian
---
Fiji 'progressing well' towards election - SBS
---
44 Fijian Soldiers Held Captive by Rebels in Syria - ABC News
---
Photo shows captured Fiji soldiers unharmed - Stuff.co.nz

Stuff.co.nz



Photo shows captured Fiji soldiers unharmedStuff.co.nz

An al-Qaeda linked Syrian rebel group has this morning tweeted a picture of at least 38 of the 44

Fiji

soldiers they are holding prisoner at an unknown location. The soldiers, part of a United Nations border monitoring force, were captured without a

...
---
Fiji seeks release of UN peacekeepers abducted on Syrian side of Golan ... - ABC Online
---
UN demands release of captured Fijian soldiers - Fiji Times



UN demands release of captured Fijian soldiersFiji Times

THE

Fijian

public has been reassured by the United Nations Secretary-General Ban Ki-moon that no expense will be spared in attempting to locate and aid

Fijian

peacekeepers currently held captive by a militant group in the Golan Heights. At a press ...

and more »
---
Unconfirmed location concerns Fiji military - Fiji Times



Unconfirmed location concerns Fiji militaryFiji Times

Update: 2:02PM NEGOTIATIONS for the release of 44 captured

Fijian

peacekeepers have yet to bear fruit with the military saying this morning they are very concerned that the soldiers exact location remains unconfirmed. But Military Commander ...
---
Fiji's election: Women make their mark - The Interpreter



Fiji's election: Women make their markThe Interpreter

Lawyers, entrepreneurs, academics and civil servants are some of the female candidates standing in

Fiji's

upcoming elections. Fijians will vote on 17 September, the first elections since the 2006 military coup. Of the 249 approved candidates, 44 are women.
---
Fiji: Be sure to pack a smile - New Zealand Herald



Fiji: Be sure to pack a smileNew Zealand Herald

While by the end of our week in

Fiji

we'd heard the farewell song many more times - from traditional meke performers, school children, our lovely cruise crew and the restaurant staff at our group's last dinner together, not once did we get the feeling

...
---
Fiji 'falling behind' - Fiji Times



Fiji 'falling behind'Fiji Times

THE potential of physical infrastructure development cannot be fully realised without the improvement of state policies and regulations, says University of the South Pacific academic Dr Baljeet Singh. Presenting the

Fiji

Economic Update for 2014 in

...
---