Fiji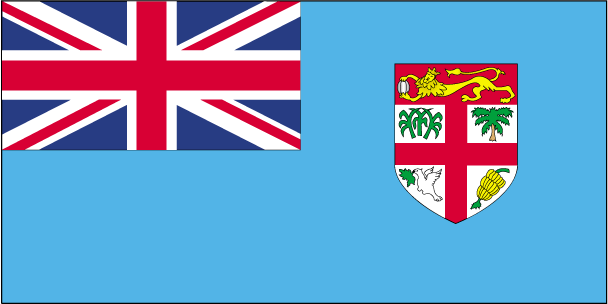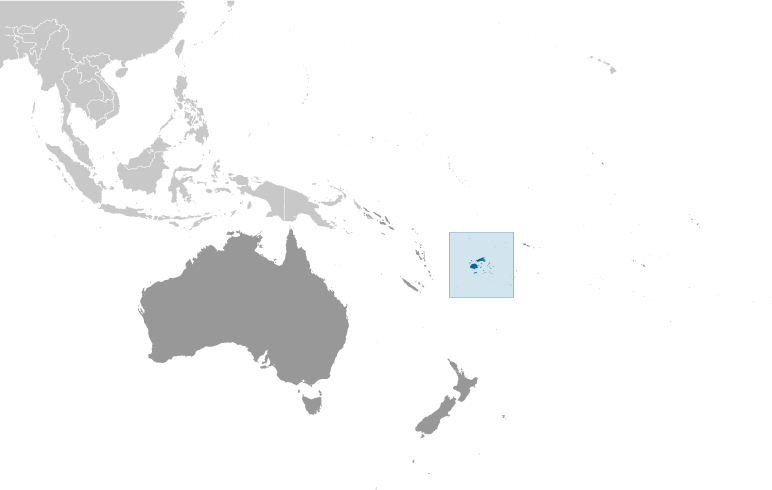 | | |
| --- | --- |
| Country | Fiji |
| Capital | Suva |
| Continent | Australia-Oceania |
| Currency | Fijian dollar(FJD) |
| Languages | English, Fijian & Fiji Hindi |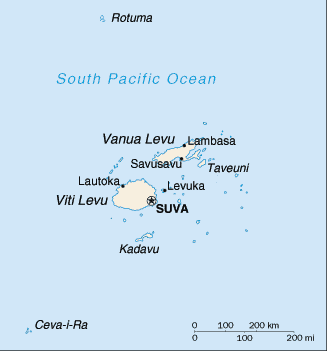 Information
Introduction
Fiji became independent in 1970 after nearly a century as a British colony. Democratic rule was interrupted by two military coups in 1987 caused by concern over a government perceived as dominated by the Indian community (descendants of contract laborers brought to the islands by the British in the 19th century). The coups and a 1990 constitution that cemented native Melanesian control of Fiji led to heavy Indian emigration; the population loss resulted in economic difficulties, but ensured that Melanesians became the majority. A new constitution enacted in 1997 was more equitable. Free and peaceful elections in 1999 resulted in a government led by an Indo-Fijian, but a civilian-led coup in May 2000 ushered in a prolonged period of political turmoil. Parliamentary elections held in August 2001 provided Fiji with a democratically elected government led by Prime Minister Laisenia QARASE. Re-elected in May 2006, QARASE was ousted in a December 2006 military coup led by Commodore Voreqe BAINIMARAMA, who initially appointed himself acting president but in January 2007 became interim prime minister. Since taking power BAINIMARAMA has neutralized his opponents, crippled Fiji's democratic institutions, and refused to hold elections.
Map
References
Fiji - Wikipedia
Fiji - CIA World Fact Book
Fiji - BBC
Fiji - Timeline - BBC
Cities
Links
News Headlines
Google News
Lapse of defence costly - Fiji Times



Lapse of defence costlyFiji Times

SOUTH Africa and Australia are shaping up as the new forces of sevens rugby as traditional sevens champions New Zealand and

Fiji

failed to win in the weekend. South Africa became the second team to win back-to-back tournaments and twice they have ...
---
Go For All Blacks: Dad - Fiji Sun Online

Fiji Sun Online



Go For All Blacks: DadFiji Sun Online

Proud father Setareki Tamanivalu Senior wants his son Setareki Tamanivalu Junior to don the All Blacks jersey and give his

Fijian

brothers a chance. "I have requested Junior to try his best to play for the New Zealand team because he has a high chance

...
---
NZ defence keen to 're-engage' with Fiji - Radio New Zealand
---
Millionth man - Fiji Times
---
Fiji Airways Receives Keys To Its Newest ATR 72-600 - Fiji Sun Online



Fiji Airways Receives Keys To Its Newest ATR 72-600Fiji Sun Online

The latest addition to

Fiji

Link's growing fleet, another ATR 72-600, was handed over to the company yesterday in Toulouse, France.

Fiji

Link general manager Shaenaz Voss received the keys of the ATR 72 from Nordic Aviation Company, the company from ...
---
Man down, Fiji wins - Fiji Times



Man down, Fiji winsFiji Times

"

Fiji

played well that day - probably as good as they could, and we probably played as bad as we could. It's not a nice feeling to be associated with one of the most embarrassing losses the Socceroos have ever had. We wanted to escape as soon as possible.
---
Kiwis lose out in Fiji land-grab - Stuff.co.nz



Kiwis lose out in Fiji land-grabStuff.co.nz

Hundreds of New Zealanders with freehold property in

Fiji

are in uproar and facing losses running into the millions as a result of a Suva government bill banning the sale of freehold land to foreigners. Known as "Bill No 13", it has been tabled in

...and more »
---
Rasta Rasivhenge, The Firm But Fair Referee - Fiji Sun Online

Fiji Sun Online



Rasta Rasivhenge, The Firm But Fair RefereeFiji Sun Online

Rasta recalled it as being at the Hong Kong Sevens final when

Fiji

beat New Zealand 35-28 in an epic finale. Rasta is also good friends with

Fiji's

own International Referee James Bolabiu and speaks very highly of him. In fact he goes on to say that he

...
---
Fijian Links To Siege Gunman - Fiji Sun Online

Fiji Sun Online



Fijian Links To Siege GunmanFiji Sun Online

Members of a US

Fijian

family, with links to Noleen Hayson Pal, the slain ex-wife of the Sydney Siege gunman, say "he should rot and burn in hell." The gunman, Haron Monis, was shot dead in the early hours of yesterday morning in the Lindt Chocolat

...and more »
---
Fiji Link modernises fleet with aircraft acquisition - Fiji Times



Fiji Link modernises fleet with aircraft acquisitionFiji Times

THE acquisition of a new ATR 72-600 by

Fiji

Airways' regional and domestic subsidiary,

Fiji

Link, is the national carrier's latest move towards modernising its fleet.

Fiji

Link general manager Shaenaz Voss said the aircraft would bring connectivity in

...and more »
---