Fiji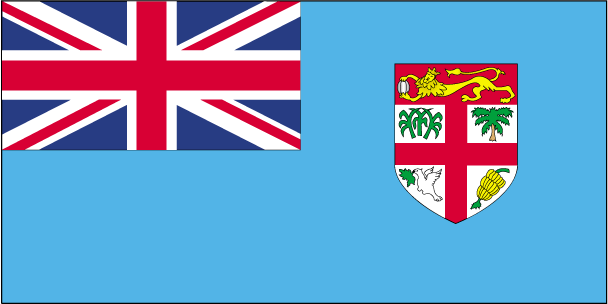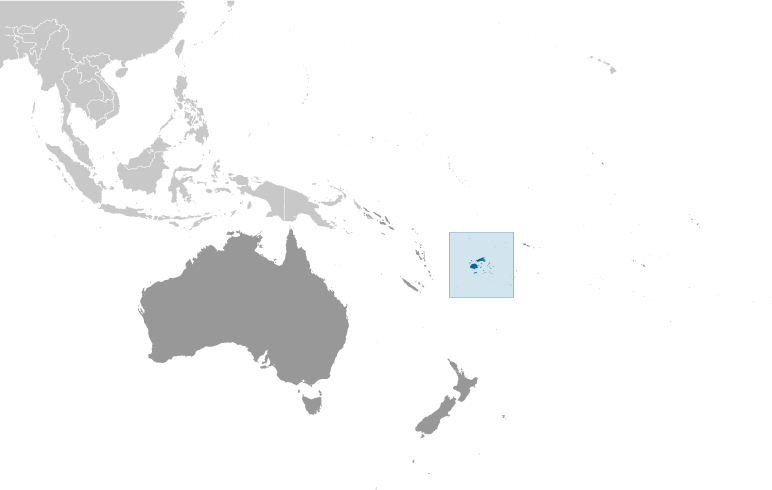 | | |
| --- | --- |
| Country | Fiji |
| Capital | Suva |
| Continent | Australia-Oceania |
| Currency | Fijian dollar(FJD) |
| Languages | English, Fijian & Fiji Hindi |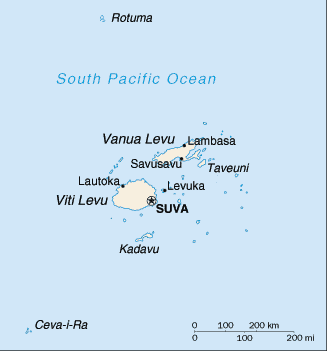 Information
Introduction
Fiji became independent in 1970 after nearly a century as a British colony. Democratic rule was interrupted by two military coups in 1987 caused by concern over a government perceived as dominated by the Indian community (descendants of contract laborers brought to the islands by the British in the 19th century). The coups and a 1990 constitution that cemented native Melanesian control of Fiji led to heavy Indian emigration; the population loss resulted in economic difficulties, but ensured that Melanesians became the majority. A new constitution enacted in 1997 was more equitable. Free and peaceful elections in 1999 resulted in a government led by an Indo-Fijian, but a civilian-led coup in May 2000 ushered in a prolonged period of political turmoil. Parliamentary elections held in August 2001 provided Fiji with a democratically elected government led by Prime Minister Laisenia QARASE. Re-elected in May 2006, QARASE was ousted in a December 2006 military coup led by Commodore Voreqe BAINIMARAMA, who initially appointed himself acting president but in January 2007 became interim prime minister. Since taking power BAINIMARAMA has neutralized his opponents, crippled Fiji's democratic institutions, and refused to hold elections.
Map
References
Fiji - Wikipedia
Fiji - CIA World Fact Book
Fiji - BBC
Fiji - Timeline - BBC
Cities
Links
News Headlines
Google News
Commonwealth talks - Fiji Times



Commonwealth talksFiji TimesFIJI

and the UK have had talks about

Fiji's

return to the Commonwealth this week.

Fiji

was suspended from the Commonwealth in September 2009 because it had demanded that

Fiji

commit, by September 1, 2009 to resuming negotiations with the opposition ...
---
Ready to serve - Fiji Times



Ready to serveFiji Times

Being a role model as a

Fijian

and striding forward for a better future for our country. Once I become the next Hibiscus King, it will be my duty to serve the people of

Fiji

not only through what I will be advocating on but also other issues like

...
---
High risk cases - Fiji Times



High risk casesFiji TimesFiji

Red Cross Society manager programs Salanieta Toganivalu Lesuma, left, director general Filipe Nainoca and QBE Insurance

Fiji

general manager Matthew Kearns and colleagues at the partnership signing in Suva yesterday. Picture: KIMBERLEY ...
---
Waratahs to stay true to running game - Fiji Times



Waratahs to stay true to running gameFiji Times

Update: 3:45PM Coach Michael Cheika insists the NSW Waratahs will not veer from running rugby, no matter what the conditions, in what promises to be a brutal Super Rugby semi-final against the Brumbies tonight. Barring bad weather, the Waratahs' finals ...

and more »
---
Fiji police chief assures all complaints investigated - Radio New Zealand



Fiji police chief assures all complaints investigatedRadio New Zealand

The

Fiji

Times reports Mr Groenewald saying he would ensure justice to all those whose complaints had not been addressed, and he is ready to reopen cases if they merit further investigation. The paper says Mr Groenewald made these comments after the ...
---
Jones locks in Fiji International - Golf Australia

Golf Australia



Jones locks in Fiji InternationalGolf Australia

Australian Brendan Jones is the latest player to confirm his place at the inaugural

Fiji

International to be played from 14-17 August. With 13 titles to his name Jones is one of the most prolific winners on the Japan Tour and is set to compete in

Fiji ...and more »
---
Million-dollar man - Fiji Times



Million-dollar manFiji TimesFIJI

football star Roy Krishna is now valued at more than a million dollar by a German-based football website. According to transfermarkt.co.uk, Krishna, who plays professional football for the A-league club Wellington Phoenix, is worth 352,000 pounds ...
---
University of Arizona FIJI fraternity members plead not guilty - KVOA Tucson News
---
Police promise probe - Fiji Times
---
Poverty and justice - Fiji Times



Poverty and justiceFiji TimesFiji

as a whole, reduced from 35 to 31 per cent. Given the declining agricultural output in the sugar and non-sugar sectors, one can say confidently that rural poverty would have increased steadily through this entire period, both under the Qarase and

...
---