Chad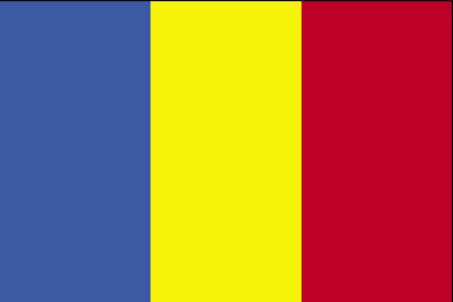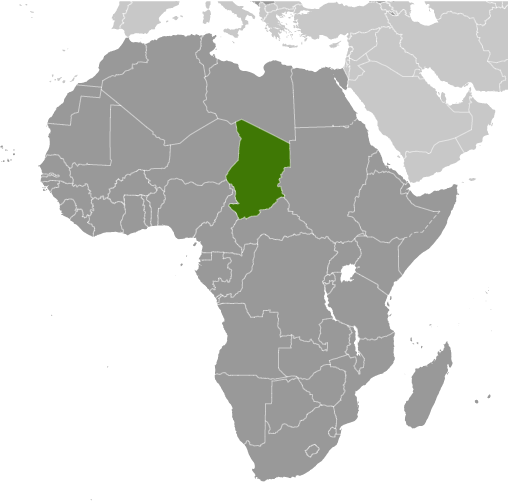 | | |
| --- | --- |
| Country | Chad |
| Capital | N'Djamena |
| Continent | Africa |
| Currency | Central African CFA franc (XAF) |
| Languages | French & Arabic |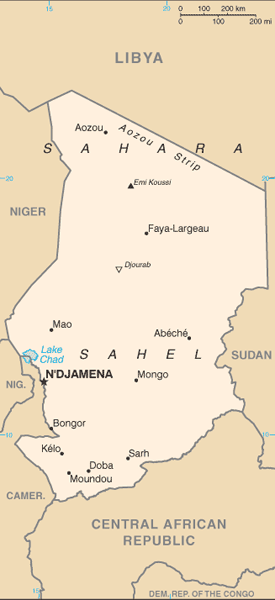 Information
Introduction
Chad, part of France's African holdings until 1960, endured three decades of civil warfare as well as invasions by Libya before a semblance of peace was finally restored in 1990. The government eventually drafted a democratic constitution and held flawed presidential elections in 1996 and 2001. In 1998, a rebellion broke out in northern Chad, which has sporadically flared up despite several peace agreements between the government and the rebels. In 2005, new rebel groups emerged in western Sudan and made probing attacks into eastern Chad despite signing peace agreements in December 2006 and October 2007. Power remains in the hands of an ethnic minority. In June 2005, President Idriss DEBY held a referendum successfully removing constitutional term limits and won another controversial election in 2006. Sporadic rebel campaigns continued throughout 2006 and 2007. The capital experienced a significant rebel threat in early 2008.
Map
References
Chad - Wikipedia
Chad - CIA World Fact Book
Chad - BBC
Chad - Timeline - BBC
Cities
Links
News Headlines
Google News
The MMA Hour with Alexander Gustafsson, Michael Bisping, Chad Mendes ... - MMA Fighting
---
Newlywed Chad Michael Murray reunites with his One Tree Hill co-stars after ... - Daily Mail
---
Chad, Niger troops retake Nigeria border town from Boko Haram - Reuters
---
UFC Fight Night 63 pre-fight facts: Can anyone take down Chad Mendes? - MMAjunkie.com
---
Chad D. Huber, Janesville, WI (1965-2015) - Gazettextra



Chad D. Huber, Janesville, WI (1965-2015)GazettextraChad

D. Huber, 49, died in Janesville, on Sunday, March 29, 2015. He was born on Sept. 30, 1965, in Fargo, ND, the son of Gerald and Mary (Tooke) Huber. He grew up in Westhope, ND, where he attended school thru 9th grade. He graduated from Glenburn ...
---
'One Tree Hill' Reunion: The Real Reason Sophia Bush Wasn't There - Hollywood Life
---
Co-Main Event Podcast: Episode No. 147 available with Ben Fowlkes, Chad ... - MMAjunkie.com
---
Norman Chad: To fix baseball's future, Manfred should look to past - Albany Times Union
---
Chad Michael Murray, Hilarie Burton, & More Attend 'One Tree Hill' Reunion in ... - Just Jared Jr.
---
Chad Strongman Says Nigeria Is Absent in Fight Against Boko Haram - New York Times
---