Chad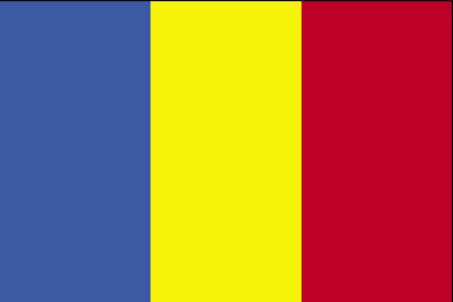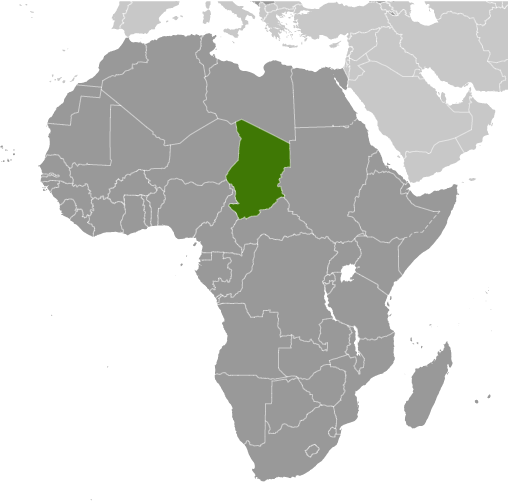 | | |
| --- | --- |
| Country | Chad |
| Capital | N'Djamena |
| Continent | Africa |
| Currency | Central African CFA franc (XAF) |
| Languages | French & Arabic |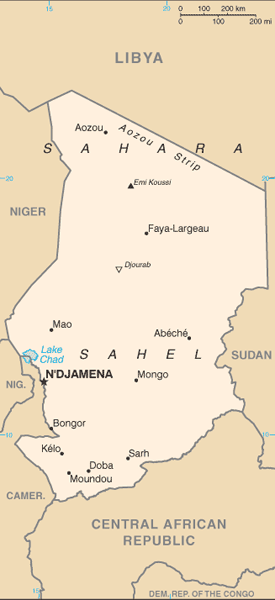 Information
Introduction
Chad, part of France's African holdings until 1960, endured three decades of civil warfare as well as invasions by Libya before a semblance of peace was finally restored in 1990. The government eventually drafted a democratic constitution and held flawed presidential elections in 1996 and 2001. In 1998, a rebellion broke out in northern Chad, which has sporadically flared up despite several peace agreements between the government and the rebels. In 2005, new rebel groups emerged in western Sudan and made probing attacks into eastern Chad despite signing peace agreements in December 2006 and October 2007. Power remains in the hands of an ethnic minority. In June 2005, President Idriss DEBY held a referendum successfully removing constitutional term limits and won another controversial election in 2006. Sporadic rebel campaigns continued throughout 2006 and 2007. The capital experienced a significant rebel threat in early 2008.
Map
References
Chad - Wikipedia
Chad - CIA World Fact Book
Chad - BBC
Chad - Timeline - BBC
Cities
Links
News Headlines
Google News
Chad Parliament Brings Back Death Penalty for Terrorists - Breitbart News
---
Chad le Clos fails in 50m fly - Sport24

Sport24



Chad le Clos fails in 50m flySport24

Cape Town - South Africa's

Chad

le Clos has failed to qualify for the final of the men's 50m butterfly at the Fina World Championship in Kazan, Russia. Le Clos finished seventh in his heat in a time of 23.49. Le Clos' time was the 14th-best overall

...
---
Chad Billingsley heading back to L.A. to have his elbow examined - NBCSports.com
---
Chad Gader - Bismarck Tribune



Chad GaderBismarck Tribune

NAPOLEON —

Chad

W. Gader, 40, Napoleon, died of brain cancer on Aug. 1, 2015, at a Bismarck hospital. Memorial services will be held at 10:30 a.m. Tuesday, Aug. 4, at Trinity Lutheran Church, Napoleon. He is survived by his parents, Brian and Kristy ...
---
Ole Miss gambles that QB Chad Kelly can take control - The State

The State



Ole Miss gambles that QB Chad Kelly can take controlThe StateChad

Kelly's problems with that have always been mentioned in a breath after one lauding his immense skills. "We talk every day about that," Ole Miss coach Hugh Freeze said at SEC Media Days. "We did that before signing him, and we continued that ...
---
MANSFIELD ARMED ROBBERIES: Man is charged - Mansfield Chad

Mansfield Chad



MANSFIELD ARMED ROBBERIES: Man is chargedMansfield Chad

... Motors · Property · Announcements · Deals · Shop; More. Ashfield Property Guide · Bingo · Buy A Photo ·

Chad

Lettings Guide ·

Chad

Property Guide · Dating · Features Columnists · Holidays · Public Notices · The Hub · World War One · Pension Calculator.

and more »
---
PREP YEAR IN REVIEW: Boys Track Coach of the Year Chad Lakatos of Edwardsville - Alton Telegraph
---
Van der Burgh shines as Chad sinks - SuperSport

SuperSport



Van der Burgh shines as Chad sinksSuperSportChad

le Clos finished in 14th place in the 50m butterfly semifinals, clocking 23.49, while Myles Brown was 18th in the 400m freestyle heats in 3:48.86. Le Clos and Brown will be in action in the 200m freestyle race tomorrow (Monday). On the men's Water

...and more »
---
'Days of Our Lives' Spoilers: Ben Proposes to Abigail, Feelings for Chad ... - Celebrity Dirty Laundry
---
Chad Mostert on pole again at Ipswich V8s - SBS



Chad Mostert on pole again at Ipswich V8sSBSChad

Mostert on pole again at Ipswich V8s. Ford's Chaz Mostert has secured pole position for Sunday's V8 Supercars race at Queensland Raceway. Source: AAP. 2 Aug 2015 - 12:41 PM UPDATED 47 MINS AGO. Ford driver Chaz Mostert has claimed his ...

and more »
---