Chad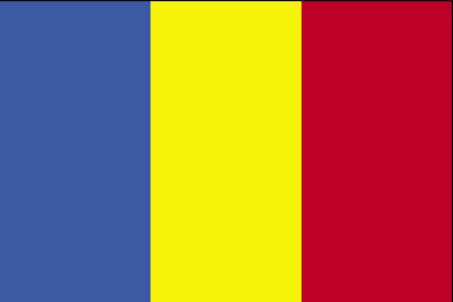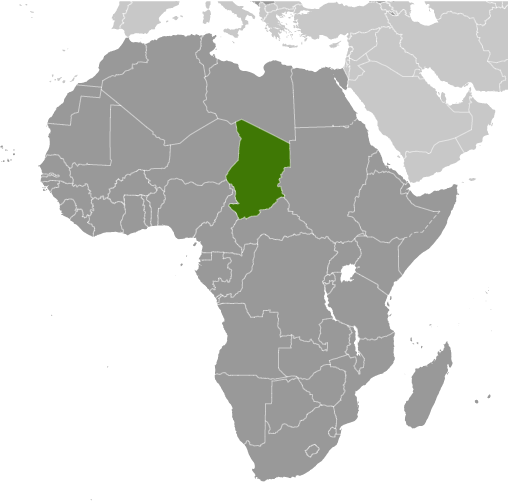 | | |
| --- | --- |
| Country | Chad |
| Capital | N'Djamena |
| Continent | Africa |
| Currency | Central African CFA franc (XAF) |
| Languages | French & Arabic |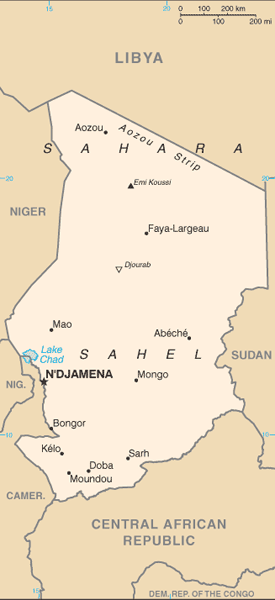 Information
Introduction
Chad, part of France's African holdings until 1960, endured three decades of civil warfare as well as invasions by Libya before a semblance of peace was finally restored in 1990. The government eventually drafted a democratic constitution and held flawed presidential elections in 1996 and 2001. In 1998, a rebellion broke out in northern Chad, which has sporadically flared up despite several peace agreements between the government and the rebels. In 2005, new rebel groups emerged in western Sudan and made probing attacks into eastern Chad despite signing peace agreements in December 2006 and October 2007. Power remains in the hands of an ethnic minority. In June 2005, President Idriss DEBY held a referendum successfully removing constitutional term limits and won another controversial election in 2006. Sporadic rebel campaigns continued throughout 2006 and 2007. The capital experienced a significant rebel threat in early 2008.
Map
References
Chad - Wikipedia
Chad - CIA World Fact Book
Chad - BBC
Chad - Timeline - BBC
Cities
Links
News Headlines
Google News
This RSS feed URL is deprecatedThis RSS feed URL is deprecated, please update. New URLs can be found in the footers at https://news.google.com/news

---
'John Wick's' Chad Stahelski to Direct Sci-Fi Movie 'Analog' for Lionsgate - Variety
---
Arizona Cardinals receiver Chad Williams broke the mold, but not in a good way - AZCentral.com
---
Arkansas coach Chad Morris says Razorbacks 'understand 4-8 is ... - SECcountry.com
---
Browns sign Chad Thomas and Antonio Callaway to their rookie contracts - cleveland.com
---
Chad Kelly may just be that guy the Broncos need - Predominantly Orange
---
Chad - Food and Nutrition Crisis (DG ECHO, Cadre Harmonisé, Nutrition Cluster) (ECHO Daily Flash of 22 May 2018) - ReliefWeb
---
West Africa Seasonal Monitor, May 17, 2018 - ReliefWeb

ReliefWeb



West Africa Seasonal Monitor, May 17, 2018ReliefWeb

It is located slightly north of its climatological position over its eastern portion (southern Nigeri-

Chad

) but 1-3 degrees south of it over its western portion (Burkina Faso - Guinea). • Over the bi-modal zone, Sudanian-Guinean zone, and parts of the

...
---
Rockies prospect Chad Spanberger hits homer in Tourists' extra inning slugfest - Purple Row
---
UM uses $30 million in gifts to establish Chad Carr Pediatric Brain Tumor Center - Crain's Detroit Business
---
Regional Displacement Tracking Matrix (DTM): Lake Chad Basin Crisis - Monthly Dashboard #2, 22 May 2018 - ReliefWeb
---