Chad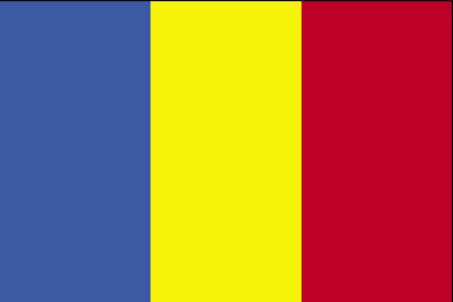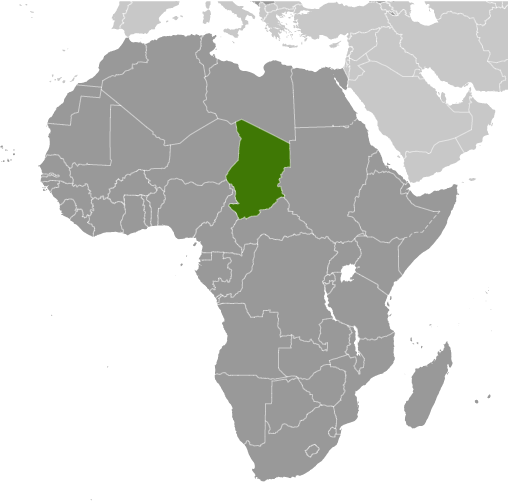 | | |
| --- | --- |
| Country | Chad |
| Capital | N'Djamena |
| Continent | Africa |
| Currency | Central African CFA franc (XAF) |
| Languages | French & Arabic |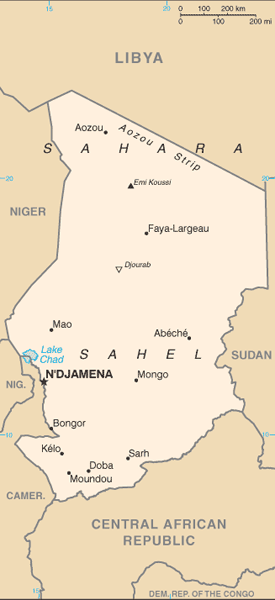 Information
Introduction
Chad, part of France's African holdings until 1960, endured three decades of civil warfare as well as invasions by Libya before a semblance of peace was finally restored in 1990. The government eventually drafted a democratic constitution and held flawed presidential elections in 1996 and 2001. In 1998, a rebellion broke out in northern Chad, which has sporadically flared up despite several peace agreements between the government and the rebels. In 2005, new rebel groups emerged in western Sudan and made probing attacks into eastern Chad despite signing peace agreements in December 2006 and October 2007. Power remains in the hands of an ethnic minority. In June 2005, President Idriss DEBY held a referendum successfully removing constitutional term limits and won another controversial election in 2006. Sporadic rebel campaigns continued throughout 2006 and 2007. The capital experienced a significant rebel threat in early 2008.
Map
References
Chad - Wikipedia
Chad - CIA World Fact Book
Chad - BBC
Chad - Timeline - BBC
Cities
Links
News Headlines
Google News
Exclusive: Chad says Nigeria deal with Boko Haram to free girls still on - Reuters
---
Who ya got?! UFC featherweights predict Jose Aldo vs. Chad Mendes at UFC 179 - MMAjunkie.com
---
NASCAR Martinsville 2014: How long will Jimmie Johnson, Chad Knaus remain ... - SB Nation
---
Jose Aldo vs. Chad Mendes 2: Keys to Victory for Both Fighters - Bleacher Report
---
UFC 179 Embedded, Episode 3: Chad Mendes catches pigeon - MMA Fighting



UFC 179 Embedded, Episode 3: Chad Mendes catches pigeonMMA Fighting

In the latest episode of UFC 179 Embedded, Jose Aldo and

Chad

Mendes do some final training sessions before their showdown. Also, Junior dos Santos and Conor McGregor predict the main event, while Mendes catches a pigeon on the beach.
---
Chad Schofield cleared to ride in Cox Plate - HorseRacing.com.au
---
Chad Mendes: I'm going to win on Saturday night and then I'm going to whip ... - Bloody Elbow
---
Jose Aldo: I'm going through Chad Mendes 'like a runaway truck' - MMA Fighting
---
Chad Mendes: 'It's my time to be king' - MMA Fighting



Chad Mendes: 'It's my time to be king'MMA Fighting

RIO DE JANEIRO --

Chad

Mendes discusses his upcoming fight against Jose Aldo, possibly facing Conor McGregor next, what's different this time around, and much more during a pre-fight scrum at UFC 179 media day.
---
One dead, one injured in shooting at Chad Brown in Providence - The Providence Journal
---