Chad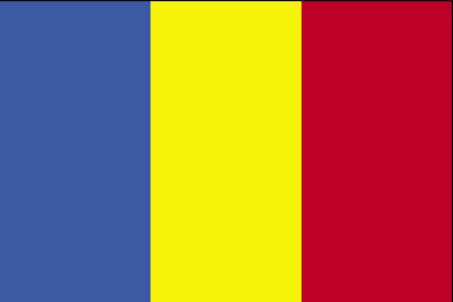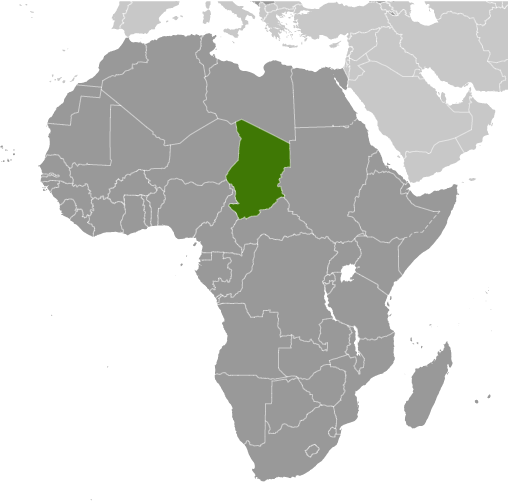 | | |
| --- | --- |
| Country | Chad |
| Capital | N'Djamena |
| Continent | Africa |
| Currency | Central African CFA franc (XAF) |
| Languages | French & Arabic |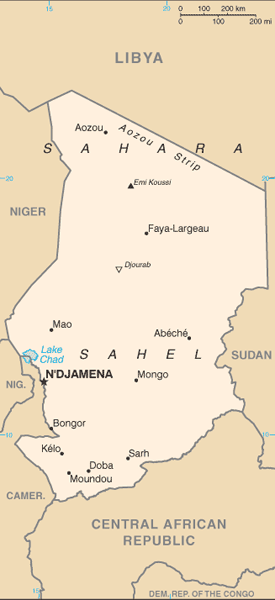 Information
Introduction
Chad, part of France's African holdings until 1960, endured three decades of civil warfare as well as invasions by Libya before a semblance of peace was finally restored in 1990. The government eventually drafted a democratic constitution and held flawed presidential elections in 1996 and 2001. In 1998, a rebellion broke out in northern Chad, which has sporadically flared up despite several peace agreements between the government and the rebels. In 2005, new rebel groups emerged in western Sudan and made probing attacks into eastern Chad despite signing peace agreements in December 2006 and October 2007. Power remains in the hands of an ethnic minority. In June 2005, President Idriss DEBY held a referendum successfully removing constitutional term limits and won another controversial election in 2006. Sporadic rebel campaigns continued throughout 2006 and 2007. The capital experienced a significant rebel threat in early 2008.
Map
References
Chad - Wikipedia
Chad - CIA World Fact Book
Chad - BBC
Chad - Timeline - BBC
Cities
Links
News Headlines
Google News
This RSS feed URL is deprecatedThis RSS feed URL is deprecated, please update. New URLs can be found in the footers at https://news.google.com/news

---
'He stood up for anybody': That's how Chad Merrill lived. And it's how he died. - York Daily Record/Sunday News
---
UNHCR Chad Factsheet - August 2018 - ReliefWeb

ReliefWeb



UNHCR Chad Factsheet - August 2018ReliefWebChad

currently has 652.575 people of concern, including 449.748 refugees, 3.442 asylum seekers,. 162.755 IDPs and returnees, 16,718 Chadian returnees from Central African Republic (at risk of statelessness), and 20.000 in other categories.
---
Chad Barrett announces retirement after 13+ seasons in MLS - RSL Soapbox
---
UNICEF Chad Humanitarian Situation Report, 31 August 2018 - ReliefWeb
---
WATCH: Does Chad Morris deserve a mulligan this year? One ESPN writer thinks so - Saturday Down South
---
Nigerian President calls for global action on climate change, Lake Chad crisis - UN News
---
A China Conversation - Chad Hart - Iowa Public Television

Iowa Public Television



A China Conversation - Chad HartIowa Public TelevisionChad

Hart is a busy guy at Iowa State University. He is an Associate Professor of Economics, Crop Markets Specialist and Extension Economist. Lately, Mr. Hart has been spending a lot of time examining the changing flow of goods between the U.S. and ...
---
Black rhino making a comeback in Chad thanks to relocation from SA - News24
---
Smith, Storey Join On the Air with Chad Morris - Arkansas Razorbacks
---
Colorado Rockies game no. 157 thread: Vince Velasquez vs. Chad Bettis - Purple Row
---