Afghanistan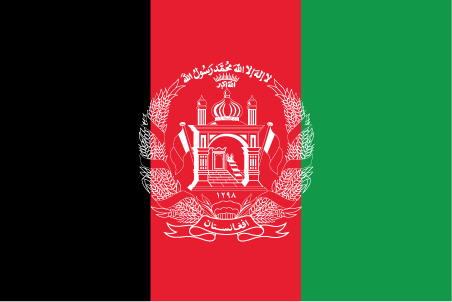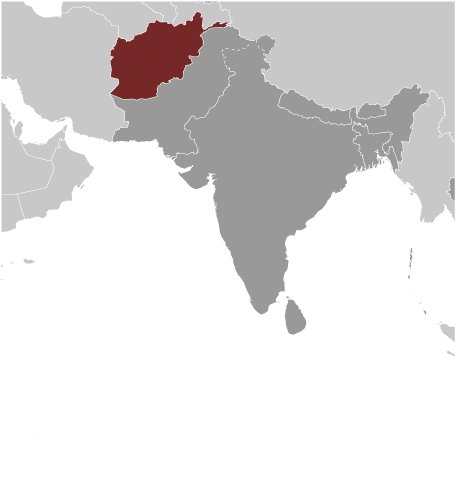 | | |
| --- | --- |
| Country | Afghanistan |
| Capital | Kabul |
| Continent | Asia(South Asia) |
| Currency | Afghani(AFN) |
| Languages | Pashto & Dari |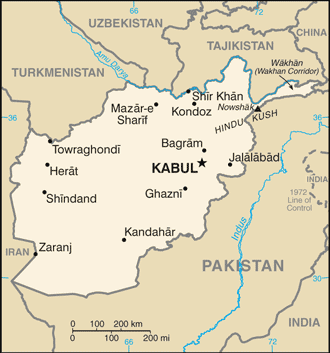 Information
Introduction
Ahmad Shah DURRANI unified the Pashtun tribes and founded Afghanistan in 1747. The country served as a buffer between the British and Russian Empires until it won independence from notional British control in 1919. A brief experiment in democracy ended in a 1973 coup and a 1978 Communist counter-coup. The Soviet Union invaded in 1979 to support the tottering Afghan Communist regime, touching off a long and destructive war. The USSR withdrew in 1989 under relentless pressure by internationally supported anti-Communist mujahedin rebels. A series of subsequent civil wars saw Kabul finally fall in 1996 to the Taliban, a hardline Pakistani-sponsored movement that emerged in 1994 to end the country's civil war and anarchy. Following the 11 September 2001 terrorist attacks in New York City and Washington, D.C., a U.S., Allied, and anti-Taliban Northern Alliance military action toppled the Taliban for sheltering Osama BIN LADIN. The UN-sponsored Bonn Conference in 2001 established a process for political reconstruction that included the adoption of a new constitution, a presidential election in 2004, and National Assembly elections in 2005. In December 2004, Hamid KARZAI became the first democratically elected president of Afghanistan and the National Assembly was inaugurated the following December. Karzai was re-elected in November 2009 for a second term. Despite gains toward building a stable central government, a resurgent Taliban and continuing provincial instability - particularly in the south and the east - remain serious challenges for the Afghan Government.
Map
References
Afghanistan - Wikipedia
Afghanistan - CIA World Fact Book
Afghanistan - BBC
Afghanistan - National Geographic
Afghanistan - Timeline - BBC
Cities
Links
News Headlines
Google News
The first woman soldier to kill in combat says leaving Afghanistan was a betrayal of our troops - Mirror.co.uk
---
Pakistan Has Started Fencing Off Its Border With Afghanistan - TIME
---
Hope Grows, Fear Lingers as American University in Afghanistan Reopens After Deadly Attack - Voice of America
---
Ireland's cricketers face serious test against Afghanistan - Irish Times
---
To Defeat Terrorism In Afghanistan, Start With Opium Crops in ... - Forbes
---
Afghanistan, a Dangerous Place to Be, to Have a Baby - Voice of America

Voice of America



Afghanistan, a Dangerous Place to Be, to Have a BabyVoice of America

In 2016, every province in

Afghanistan

was affected by a natural disaster or armed conflict. More than half were affected by both. The fighting killed more than 8,000 civilians in the first nine months of 2016. A half million people lost their homes by

...
---
Afghanistan receives 4 Super Tucano light-attack aircraft - AirForceTimes.com



Afghanistan receives 4 Super Tucano light-attack aircraftAirForceTimes.comAfghanistan's

air force received four A-29 Super Tucano light-attack aircraft on Monday to support the country's fight against insurgent groups. The new planes will be used by Afghan pilots to support armed reconnaissance missions, close-air attack and

...
---
Marines struggle with more tours to Afghanistan, discussions with families - Washington Times
---
Letter to Ministers on behalf of Afghanistan villagers - Scoop.co.nz (press release)



Letter to Ministers on behalf of Afghanistan villagersScoop.co.nz (press release)

As you are now aware, we have been instructed to act for the families of the deceased and other individuals of the villages of Khak Khuday Dad and Naik in Baghlan Province,

Afghanistan

. Our clients are the innocent victims of military operations

...
---
Pentagon: An al-Qaida leader killed in Afghanistan airstrike - PBS NewsHour
---