Oman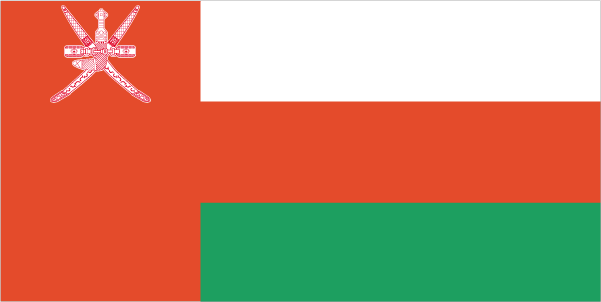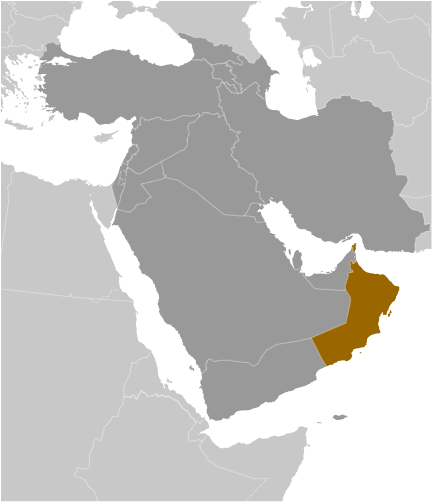 | | |
| --- | --- |
| Country | Oman |
| Capital | Muscat |
| Continent | Asia |
| Currency | Rial(OMR) |
| Languages | Arabic |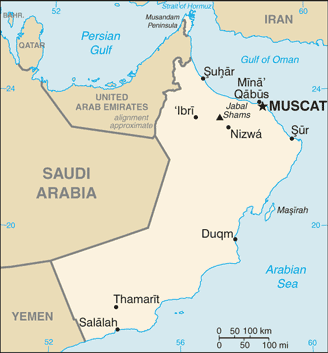 Information
Introduction
The inhabitants of the area of Oman have long prospered on Indian Ocean trade. In the late 18th century, a newly established sultanate in Muscat signed the first in a series of friendship treaties with Britain. Over time, Oman's dependence on British political and military advisors increased, but it never became a British colony. In 1970, QABOOS bin Said al-Said overthrew the restrictive rule of his father; he has ruled as sultan ever since. His extensive modernization program has opened the country to the outside world while preserving the longstanding close ties with the UK. Oman's moderate, independent foreign policy has sought to maintain good relations with all Middle Eastern countries.
Map
References
Oman - Wikipedia
Oman - CIA World Fact Book
Oman - BBC
Oman - Timeline - BBC
Cities
Links
News Headlines
Google News
This RSS feed URL is deprecatedThis RSS feed URL is deprecated, please update. New URLs can be found in the footers at https://news.google.com/news

---
Cyclone moving towards Oman, Yemen - Deccan Herald
---
Oman, Yemen on alert for strengthening tropical cyclone Mekunu - AccuWeather.com
---
Middle East mayhem: After rare tropical cyclone Sagar devastates Somalia, a second aims for Oman - Washington Post
---
Oman & Ireland sign MoU on higher education - The PIE News

The PIE News



Oman & Ireland sign MoU on higher educationThe PIE News

A memorandum of understanding has been signed by the Irish minister for Higher Education Mary Mitchell O'Connor and the Sultanate of

Oman

minister of Higher Education, Rawya Al Busaidi. The MoU will further develop and enhance the cooperation ...
---
Oman: Safety Nets Alert Platform (SNAP) Country Dashboard - April ... - ReliefWeb
---
Book dwells on Omani resistance to Portuguese presence in Arabian Gulf - Muscat Daily
---
Cyclone Mekunu to spare India, torrential rains in Yemen, Oman, Socotra - Skymet Weather
---
Oman construction sector the fastest growing in the Middle East - ArabianBusiness.com
---
Element opens new lab in Oman, GHD expands in Dubai - Environment Analyst
---
Oman, Yemen on alert for tropical cyclone, following deadly Cyclone Sagar - AccuWeather.com (blog)
---