Nigeria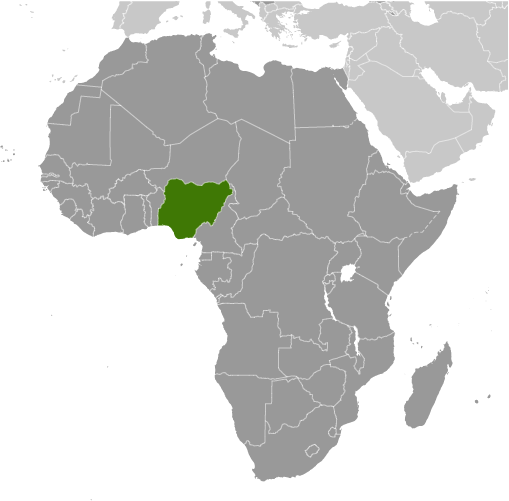 | | |
| --- | --- |
| Country | Nigeria |
| Capital | Abuja |
| Continent | Africa |
| Currency | Naira(NGN) |
| Languages | English, Hausa, Yourba, lgbo, Fulani, Edo, Efik, Fulani, Idoma, Ijaw, Kanuri, Itsekiri, Urhobo-Isoko, Igala, Igbira, Nupe, Ibibio, Gwari, Tiv, Birom, Margi, Jukun & Katab |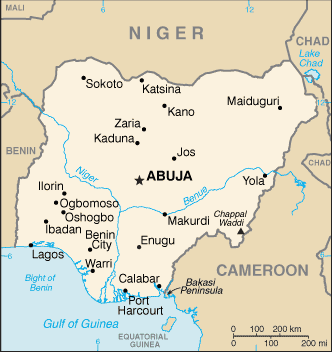 Information
Introduction
British influence and control over what would become Nigeria and Africa's most populous country grew through the 19th century. A series of constitutions after World War II granted Nigeria greater autonomy; independence came in 1960. Following nearly 16 years of military rule, a new constitution was adopted in 1999, and a peaceful transition to civilian government was completed. The government continues to face the daunting task of reforming a petroleum-based economy, whose revenues have been squandered through corruption and mismanagement, and institutionalizing democracy. In addition, Nigeria continues to experience longstanding ethnic and religious tensions. Although both the 2003 and 2007 presidential elections were marred by significant irregularities and violence, Nigeria is currently experiencing its longest period of civilian rule since independence. The general elections of April 2007 marked the first civilian-to-civilian transfer of power in the country's history. In January 2010, Nigeria assumed a nonpermanent seat on the UN Security Council for the 2010-11 term.
Map
References
Nigeria - Wikipedia
Nigeria - CIA World Fact Book
Nigeria - BBC
Nigeria - National Geographic
Nigeria - Timeline - BBC
Cities
Links
News Headlines
Google News
This RSS feed URL is deprecatedThis RSS feed URL is deprecated, please update. New URLs can be found in the footers at https://news.google.com/news

---
Nigeria's internet subscription rises to 104m - Vanguard

Vanguard



Nigeria's internet subscription rises to 104mVanguard

By Emmanuel Elebeke.

Nigeria

internet data report released by the

Nigerian

Communications Commission, NCC, has revealed that

Nigerian

internet subscription data increased from 103,671,778 in July 2018 to 104,628,642 in August 2018.
---
CBI seeks Interpol Nigeria's help to locate Nitin Sandesara and family - Times of India
---
Can Nigeria Solve Its Energy Crisis? - Foreign Affairs

Foreign Affairs



Can Nigeria Solve Its Energy Crisis?Foreign AffairsNigeria

is home to one in every five Africans and it has the continent's largest economy. More than half of

Nigerians

are under 20 years old. Whether all these bright young people will drive growth or generate instability depends largely on whether

...and more »
---
Reprieve for Stanbic as Nigeria removes potential multibillion-dollar liability - Business Day
---
VIDEO: Nigeria's D'Tigress thrash Argentina - The Punch
---
Nigeria Sees `Happy' Resolution to $8.1 Billion MTN Dispute - Bloomberg
---
Nigeria, US sign new MoU - Daily Post Nigeria

Daily Post Nigeria



Nigeria, US sign new MoUDaily Post Nigeria

The U.S. Ambassador to

Nigeria

, Mr. Stuart Symington, said that the signing of the MoU marked a turning point for some of the rock art that

Nigeria

is endowed with. Symington said: "what we want to do is to make sure that the

Nigeria's

patrimony and

...and more »
---
Nigeria's exit from recession under threat, says CBN - The Punch
---
2019: Nigeria is stagnant, we need a digital president – Saraki - Daily Post Nigeria
---
World Bank commits $124m to exploration of Nigeria's industrial minerals - Guardian (blog)
---