Cyprus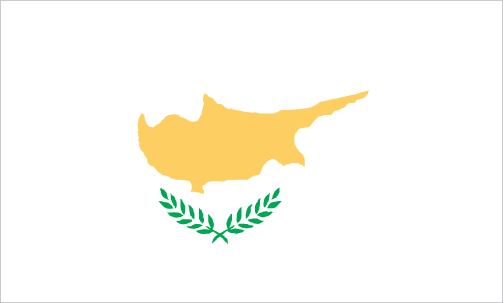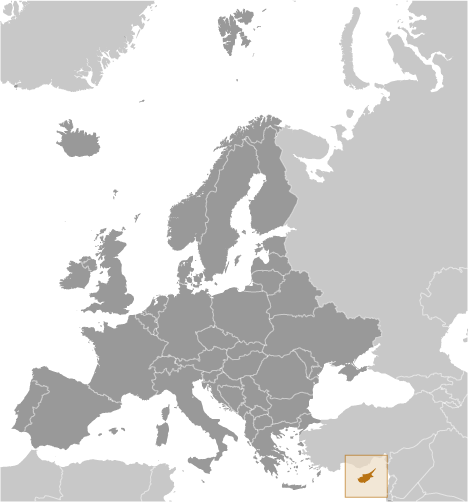 | | |
| --- | --- |
| Country | Cyprus |
| Capital | Nicosia |
| Continent | Europe |
| Currency | Euro(EUR) |
| Languages | Greek, Turkish, Armenian, Cypriot Arabic, Cypriot Greek & English |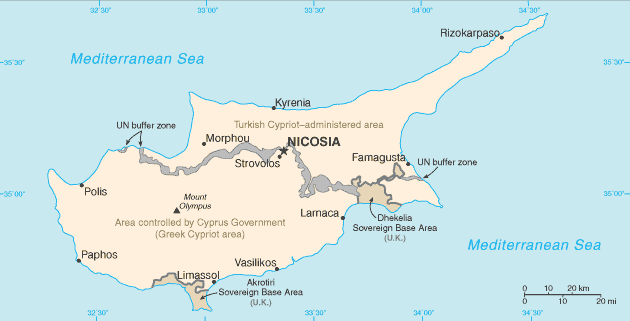 Information
Introduction
A former British colony, Cyprus became independent in 1960 following years of resistance to British rule. Tensions between the Greek Cypriot majority and Turkish Cypriot minority came to a head in December 1963, when violence broke out in the capital of Nicosia. Despite the deployment of UN peacekeepers in 1964, sporadic intercommunal violence continued forcing most Turkish Cypriots into enclaves throughout the island. In 1974, a Greek Government-sponsored attempt to seize control of Cyprus was met by military intervention from Turkey, which soon controlled more than a third of the island. In 1983, the Turkish Cypriot-occupied area declared itself the "Turkish Republic of Northern Cyprus" ("TRNC"), but it is recognized only by Turkey. The election of a new Cypriot president in 2008 served as the impetus for the UN to encourage both the Turkish and Cypriot Governments to reopen unification negotiations. In September 2008, the leaders of the Greek Cypriot and Turkish Cypriot communities started negotiations under UN auspices aimed at reuniting the divided island. The entire island entered the EU on 1 May 2004, although the EU acquis - the body of common rights and obligations - applies only to the areas under the internationally recognized Greek Cypriot Government, and is suspended in the areas administered by Turkish Cypriots. However, individual Turkish Cypriots able to document their eligibility for Republic of Cyprus citizenship legally enjoy the same rights accorded to other citizens of European Union states.
Map
References
Cyprus - Wikipedia
Cyprus - CIA World Fact Book
Cyprus - BBC
Cyprus - Timeline - BBC
Cities
Links
News Headlines
Google News
This RSS feed URL is deprecatedThis RSS feed URL is deprecated, please update. New URLs can be found in the footers at https://news.google.com/news

---
Citizenship on sale for Indian fugitives; Cyprus a top destination - Economic Times
---
Delegation From Mueller-Scrutinized Cyprus Gets Sweet Deal at Trump's DC Hotel - Daily Beast
---
Nail-biting end in closest-ever finish to Cyprus Rally - Cyprus Mail
---
€2000 worth of cigarettes stolen - Cyprus Mail

Cyprus Mail



€2000 worth of cigarettes stolenCyprus Mail

Unknown perpetrators stole cigarettes worth €2,000 from a grocery shop in Larnaca between June 16 and 18. The shop owner reported to police on Monday at 5am that the premises had been broken into over the weekend. Police found a side window was ...
---
Concert to praise great work - Cyprus Mail

Cyprus Mail



Concert to praise great workCyprus Mail

When speaking about the charity concert, Simone said "I love performing in

Cyprus

and I have made some lovely friends. I can't wait to return and I am looking forward to performing with Gore". Melian, from Armenia, has been singing on local and

...
---
Disease brought by Crusaders high in Paphos - Cyprus Mail

Cyprus Mail



Disease brought by Crusaders high in PaphosCyprus Mail

Research carried out by the Institute of Neurology and Genetics in

Cyprus

and the ministry of health showed the number of carriers in

Cyprus

is one in ten compared to a European average of one in 100, and in some villages of Paphos it can be as high as ...
---
'UNSG report refutes those who say negotiations over' - Cyprus Mail

Cyprus Mail



'UNSG report refutes those who say negotiations over'Cyprus Mail

The issue though is in a confrontation with Turkey

Cyprus

comes out a winner." "The request is to follow negotiations that confront the heart of the problem, which is the invasion, occupation and involvement of Turkey. It is in this direction we must

...
---
Cyprus says it accepts UN mission to probe restarting peace negotiations - Xinhua
---
A poet's longest journey - Cyprus Mail



A poet's longest journeyCyprus Mail

He knows what he is talking about, as he has travelled extensively and lived in several countries for 34 years before returning to

Cyprus

in 1992 as part of the founding faculty of the University of

Cyprus

, where he retired as professor of English and ...
---
Eventful first day on Cyprus Rally - Cyprus Mail

Cyprus Mail



Eventful first day on Cyprus RallyCyprus Mail

In an action-packed day which saw the race leader change three times, Finland's Juuso Nordgren moved into first place on the final stage of the first Leg of the

Cyprus

Rally, the fourth round of the European Rally Championship (ERC), and the stage is

...and more »
---