Cyprus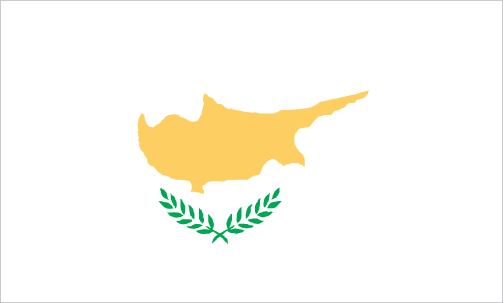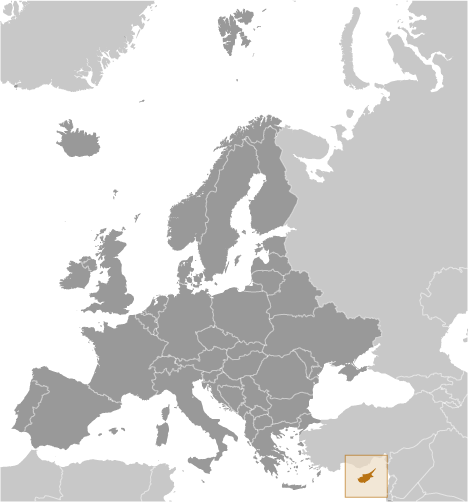 | | |
| --- | --- |
| Country | Cyprus |
| Capital | Nicosia |
| Continent | Europe |
| Currency | Euro(EUR) |
| Languages | Greek, Turkish, Armenian, Cypriot Arabic, Cypriot Greek & English |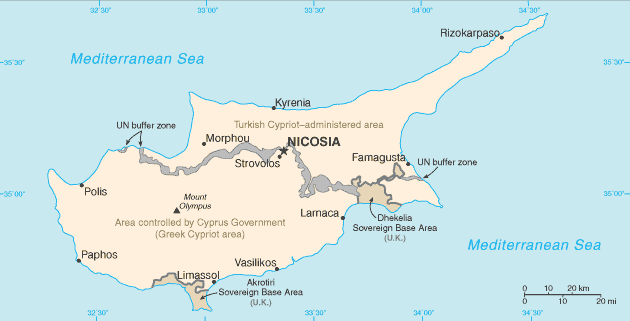 Information
Introduction
A former British colony, Cyprus became independent in 1960 following years of resistance to British rule. Tensions between the Greek Cypriot majority and Turkish Cypriot minority came to a head in December 1963, when violence broke out in the capital of Nicosia. Despite the deployment of UN peacekeepers in 1964, sporadic intercommunal violence continued forcing most Turkish Cypriots into enclaves throughout the island. In 1974, a Greek Government-sponsored attempt to seize control of Cyprus was met by military intervention from Turkey, which soon controlled more than a third of the island. In 1983, the Turkish Cypriot-occupied area declared itself the "Turkish Republic of Northern Cyprus" ("TRNC"), but it is recognized only by Turkey. The election of a new Cypriot president in 2008 served as the impetus for the UN to encourage both the Turkish and Cypriot Governments to reopen unification negotiations. In September 2008, the leaders of the Greek Cypriot and Turkish Cypriot communities started negotiations under UN auspices aimed at reuniting the divided island. The entire island entered the EU on 1 May 2004, although the EU acquis - the body of common rights and obligations - applies only to the areas under the internationally recognized Greek Cypriot Government, and is suspended in the areas administered by Turkish Cypriots. However, individual Turkish Cypriots able to document their eligibility for Republic of Cyprus citizenship legally enjoy the same rights accorded to other citizens of European Union states.
Map
References
Cyprus - Wikipedia
Cyprus - CIA World Fact Book
Cyprus - BBC
Cyprus - Timeline - BBC
Cities
Links
News Headlines
Google News
This RSS feed URL is deprecatedThis RSS feed URL is deprecated, please update. New URLs can be found in the footers at https://news.google.com/news

---
Cyprus police: rival fans' rock throwing injures 7 officers - Tampabay.com
---
Bianca Gascoigne looks sensational in a plunging red swimsuit on holiday in Cyprus - The Sun
---
Britain to return Zygi land for €8.6m - Cyprus Mail

Cyprus Mail



Britain to return Zygi land for €8.6mCyprus Mail

BRITAIN will be returning land to the Republic of

Cyprus

that it holds in Zygi for €8.6m, it emerged on Friday. The deal is set to be signed on December 1 after an agreement was struck between the Foreign ministry in Nicosia and the Foreign and ...
---
Limassol neonatal unit to get intensive care upgrade - Cyprus Mail

Cyprus Mail



Limassol neonatal unit to get intensive care upgradeCyprus Mail

In recent years, there has been an increasing trend in premature births around the world, including

Cyprus

, which, he said, forces the state to take immediate action and implement strategies not only to reduce preterm labor but also to improve the

...
---
Cyprus says 2017 already record year for tourist arrivals - Yahoo News UK
---
Russian arrested for man found murdered in Larnaca (Update 2) - Cyprus Mail
---
Cyprus complains to UN over Turkish airspace and waters violations - Tornos News International Edition (press release)
---
Raising voices for charity - Cyprus Mail

Cyprus Mail



Raising voices for charityCyprus Mail

The Achord Community Choir will perform together with the

Cyprus

Brass Band and Harmony Singers, Paphos, next Saturday to raise funds for local charities. Just before the Christmas rush and the season for Christmas caroling, the choir – together with

...
---
A new party for Cyprus's Russian exiles and expats - The Economist

The Economist



A new party for Cyprus's Russian exiles and expatsThe Economist

HUNDREDS of Western-trained Cypriot lawyers and accountants earn a living from handling the affairs of Russian and Ukrainian offshore companies. The relationship has flourished since the island became a base for proto-capitalists from the former Soviet ...
---
Scottish Labour elects Leonard as new leader - Cyprus Mail

Cyprus Mail



Scottish Labour elects Leonard as new leaderCyprus Mail

Scottish Labour elected Richard Leonard as its new leader on Saturday, cementing the control of Jeremy Corbyn over Britain's opposition Labour Party north of the English border and – supporters hope – priming it to regain the political impetus. Winning

...and more »
---