Croatia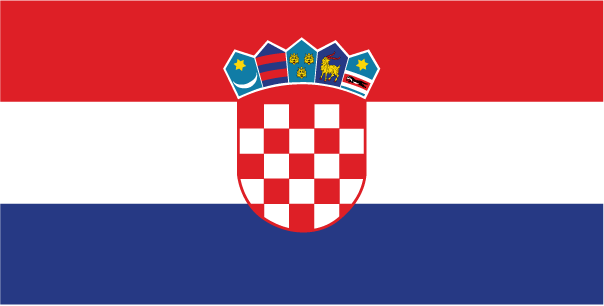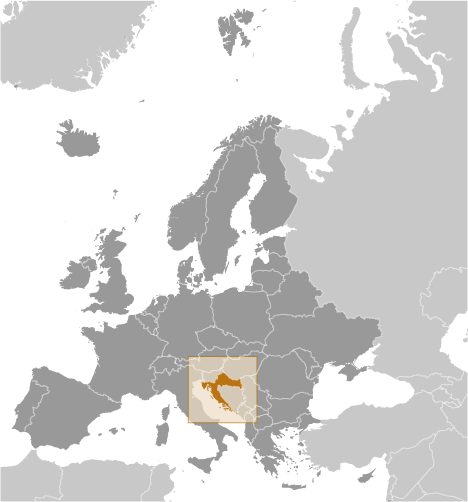 | | |
| --- | --- |
| Country | Croatia |
| Capital | Zagreb |
| Continent | Europe |
| Currency | Kuna(HRK) |
| Languages | Croatian |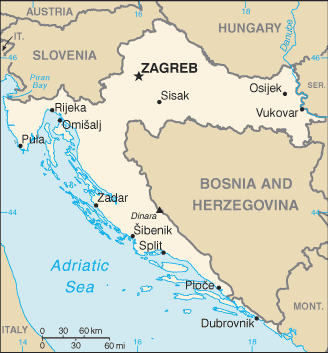 Information
Introduction
The lands that today comprise Croatia were part of the Austro-Hungarian Empire until the close of World War I. In 1918, the Croats, Serbs, and Slovenes formed a kingdom known after 1929 as Yugoslavia. Following World War II, Yugoslavia became a federal independent Communist state under the strong hand of Marshal TITO. Although Croatia declared its independence from Yugoslavia in 1991, it took four years of sporadic, but often bitter, fighting before occupying Serb armies were mostly cleared from Croatian lands. Under UN supervision, the last Serb-held enclave in eastern Slavonia was returned to Croatia in 1998. In April 2009, Croatia joined NATO; it is a candidate for eventual EU accession.
Map
References
Croatia - Wikipedia
Croatia - CIA World Fact Book
Croatia - BBC
Croatia - Timeline - BBC
Cities
Links
News Headlines
Google News
The angel of the Adriatic: Exploring the real Dubrovnik (far beyond the cruise ... - Daily Mail
---
Minister says reconstruction in flooded east Croatia underway as planned - Dalje.com
---
Perišic injury blow for Croatia and Wolfsburg - UEFA.com

UEFA.com



Perišic injury blow for Croatia and WolfsburgUEFA.com

The

Croatian

international will undergo surgery after the extent of the injury was revealed by scans following his team's 3-0 friendly defeat by FC Bayern München in Hamburg on Sunday. Perišic will miss the start of the Bundesliga season on 22 August

...
---
Ailing Croatia - The Economist

The Economist



Ailing CroatiaThe Economist

THIS month Dubrovnik,

Croatia's

picturesque Adriatic port city, has been a favourite destination not only of the habitual cruise-ship tourists but also of foreign dignitaries. Within a few days, Angela Merkel, Germany's chancellor, senior officials

...
---
Dutch family man viciously attacked over cafe bill in… - NL Times



Dutch family man viciously attacked over cafe bill in…NL Times

A Dutch tourist was brutally attacked at the Bijeli San bar in Porec, western

Croatia

, after an argument over a bill in a cafe, according to local media there. After a dispute between the man and the bartenders, the bar staff allegedly beat the tourist

...
---
Barcelona playmaker wishes Croatia had a base like St George's Park - Derby Telegraph
---
Croatia's Hypo Alpe-Adria-Bank implements 2-factor authentication with HID ... - Finextra
---
SDF: Serbs discriminated in public administration jobs in Croatia - InSerbia News
---
Croatia, India hear Talpa's Voice - C21Media



Croatia, India hear Talpa's VoiceC21Media

Broadcasters in

Croatia

and India are set to air their own versions of singing format The Voice later this year after picking up remake rights. A local version of the Talpa Media format is currently in production for

Croatian

pubcaster HRT, while Zee

...and more »
---
Cuevas wins Croatia Open final - Knoxville News Sentinel



Cuevas wins Croatia Open finalKnoxville News Sentinel

UMAG,

Croatia

(AP) - Uruguayan qualifier Pablo Cuevas beat defending champion Tommy Robredo of Spain 6-3, 6-4 on Sunday to win the

Croatia

Open final after ousting top-seeded Fabio Fognini of Italy earlier the same day. The second-seeded Robredo ...

and more »
---