Croatia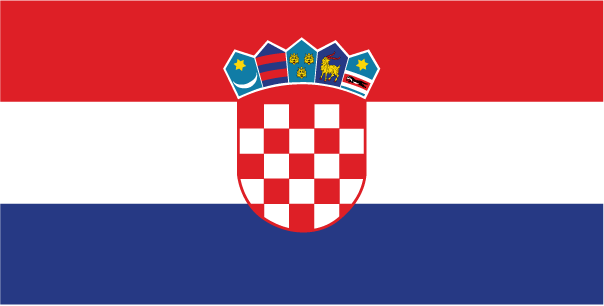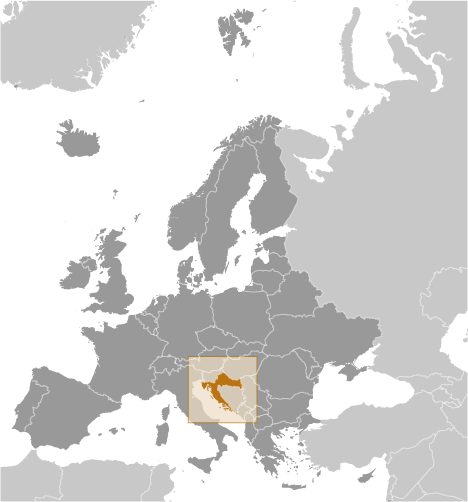 | | |
| --- | --- |
| Country | Croatia |
| Capital | Zagreb |
| Continent | Europe |
| Currency | Kuna(HRK) |
| Languages | Croatian |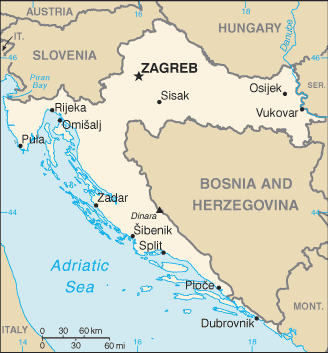 Information
Introduction
The lands that today comprise Croatia were part of the Austro-Hungarian Empire until the close of World War I. In 1918, the Croats, Serbs, and Slovenes formed a kingdom known after 1929 as Yugoslavia. Following World War II, Yugoslavia became a federal independent Communist state under the strong hand of Marshal TITO. Although Croatia declared its independence from Yugoslavia in 1991, it took four years of sporadic, but often bitter, fighting before occupying Serb armies were mostly cleared from Croatian lands. Under UN supervision, the last Serb-held enclave in eastern Slavonia was returned to Croatia in 1998. In April 2009, Croatia joined NATO; it is a candidate for eventual EU accession.
Map
References
Croatia - Wikipedia
Croatia - CIA World Fact Book
Croatia - BBC
Croatia - Timeline - BBC
Cities
Links
News Headlines
Google News
20000+ pro-lifers March for Life in Croatia - Lifesite

Lifesite



20000+ pro-lifers March for Life in CroatiaLifesite

Image Davor Stier,

Croatia's

deputy prime minister and minister of foreign and European affairs, brought his family to the March for Life. ZAGREB,

Croatia

, March 23, 2017 (LifeSiteNews) — Thousands of Croatians, including the country's deputy prime

...
---
Croatia's Best Restaurants for 2017 Named - Croatia Week (press release) (blog)
---
Croatia Joins Code Club International - Free Coding Classes for Children across Country - Total Croatia News
---
Croatia: Plentiful liquidity drives demand at Croatia T-bill sale, yields ... - Times of India
---
Suppliers to Croatia's Agrokor threaten to halt deliveries in debt row - Times of India
---
Croatia supermarket chain that threatens a crisis - BBC News - BBC News
---
The 15 best Croatian islands - Telegraph.co.uk

Telegraph.co.uk



The 15 best Croatian islandsTelegraph.co.uk

The popularity of

Croatia

among the British has soared in recent years, in the most part thanks to its unrivalled array of picture-perfect islands, of which there are more than a thousand snuggled up to the country's Adriatic coast. From the party

...
---
Croatia at a crossroads - EURACTIV

EURACTIV



Croatia at a crossroadsEURACTIVCroatia's

location is of exceptional geostrategic importance: the Balkans has been a catalyst of global and regional military conflict for over a century. With forthcoming elections in Albania and Kosovo, as well as continuing political crises in

...
---
Lonely Planet's Best in Europe 2017: Zagreb Ranked No.1 Destination - Croatia Week (press release) (blog)
---
Croatia to Exit Excessive Deficit Procedure - Total Croatia News - Total Croatia News
---