Croatia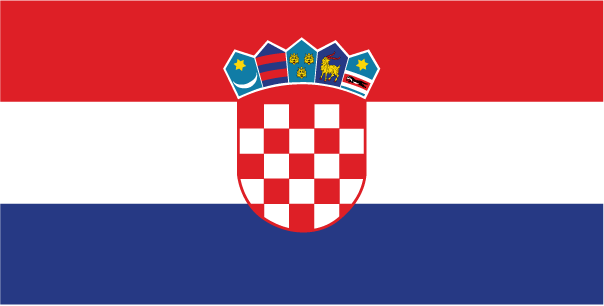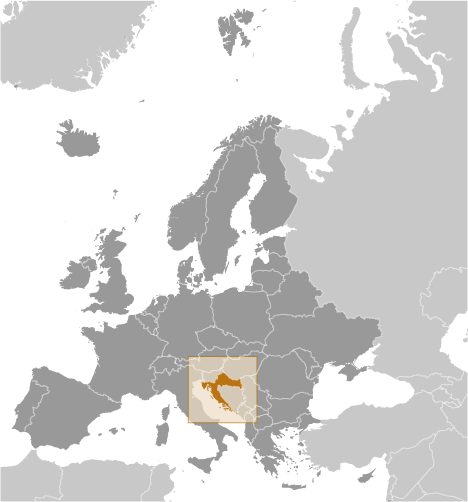 | | |
| --- | --- |
| Country | Croatia |
| Capital | Zagreb |
| Continent | Europe |
| Currency | Kuna(HRK) |
| Languages | Croatian |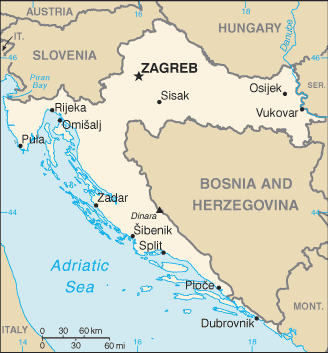 Information
Introduction
The lands that today comprise Croatia were part of the Austro-Hungarian Empire until the close of World War I. In 1918, the Croats, Serbs, and Slovenes formed a kingdom known after 1929 as Yugoslavia. Following World War II, Yugoslavia became a federal independent Communist state under the strong hand of Marshal TITO. Although Croatia declared its independence from Yugoslavia in 1991, it took four years of sporadic, but often bitter, fighting before occupying Serb armies were mostly cleared from Croatian lands. Under UN supervision, the last Serb-held enclave in eastern Slavonia was returned to Croatia in 1998. In April 2009, Croatia joined NATO; it is a candidate for eventual EU accession.
Map
References
Croatia - Wikipedia
Croatia - CIA World Fact Book
Croatia - BBC
Croatia - Timeline - BBC
Cities
Links
News Headlines
Google News
Serbia Begins a Diplomatic Offensive against Croatia - euinside.eu

euinside.eu



Serbia Begins a Diplomatic Offensive against Croatiaeuinside.eu

Last week, the Serbian foreign ministry sent to all countries where it has diplomatic representations, a document with "accusations" against

Croatia

of violations of the rights of the Serb minority in the country. The list with the Zagreb's violations

...
---
HD Full Set Video: NOFX live at INmusic Festival 2013 in Croatia - Dying Scene
---
Croatia to play in Prishtina, Fadil Vokrri says - Croatian Times



Croatia to play in Prishtina, Fadil Vokrri saysCroatian Times

The president of the Football Federation of Kosovo, Fadil Vokrri has confirmed

Croatia

is set to play their team, once FIFA allows it. "I have a confirmation of

Croatian

Football Federation president Davor Suker saying he will bring

Croatian

team to

...
---
Croatia's vote forbidding gay marriage: a sign of the rotten heart of Europe - The Guardian
---
Brazil vs. Croatia: Bold Predictions for the Opening Match of World Cup 2014 - Bleacher Report
---
Serb leader in Croatia receives death threats - B92



Serb leader in Croatia receives death threatsB92

Pupovac believes that the cause for the increase in the number of offensive and threatening letters is an "anti-minority and anti-Serb atmosphere in

Croatia

, which has as a result the growth in the number of people who feel they can do such things with

...
---
Proposed marriage referendum dismissed days after Croatia's - Sydney Star Observer
---
Soundwave Festival Croatia Taps Gold Panda and More for 2014 - Music Festival Junkies
---
Mol dispute takes another twist with Budapest lawsuit - Financial Times



Mol dispute takes another twist with Budapest lawsuitFinancial Times

Zsolt Hernádi, executive chairman of Mol, is to fight a private legal battle in Budapest involving allegations of "improper and unlawful behaviour" in connection with Mol's acquisition of management rights over Ina, its

Croatian

counterpart, in 2009.
---
ERC: Sixth win underlines title joy for Kopecky in Croatia - crash.net
---