Nepal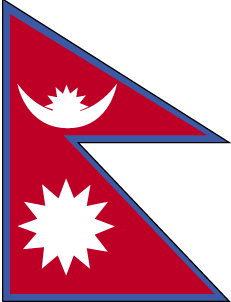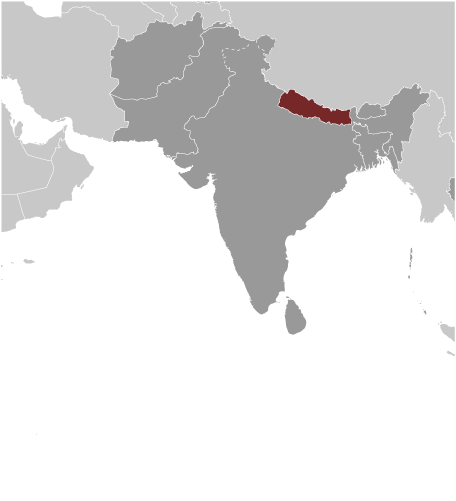 | | |
| --- | --- |
| Country | Nepal |
| Capital | Kathmandu |
| Continent | Asia |
| Currency | Nepalese rupee(NPR) |
| Languages | Nepali |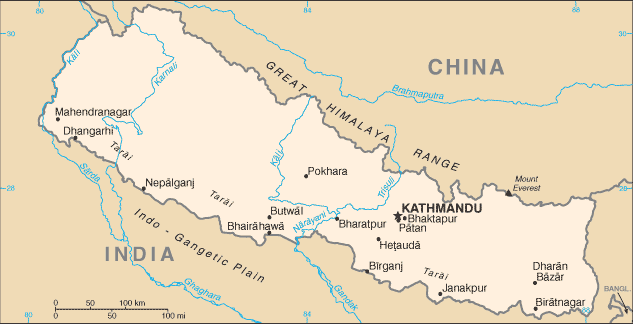 Information
Introduction
In 1951, the Nepalese monarch ended the century-old system of rule by hereditary premiers and instituted a cabinet system of government. Reforms in 1990 established a multiparty democracy within the framework of a constitutional monarchy. An insurgency led by Maoist extremists broke out in 1996. The ensuing ten-year civil war between insurgents and government forces witnessed the dissolution of the cabinet and parliament and assumption of absolute power by the king. Several weeks of mass protests in April 2006 were followed by several months of peace negotiations between the Maoists and government officials, and culminated in a November 2006 peace accord and the promulgation of an interim constitution. Following a nation-wide election in April 2008, the newly formed Constituent Assembly declared Nepal a federal democratic republic and abolished the monarchy at its first meeting the following month. The Constituent Assembly elected the country's first president in July. The Maoists, who received a plurality of votes in the Constituent Assembly election, formed a coalition government in August 2008, but resigned in May 2009 after the president overruled a decision to fire the chief of the army staff.
Map
References
Nepal - Wikipedia
Nepal - CIA World Fact Book
Nepal - BBC
Nepal - Timeline - BBC
Cities
Links
News Headlines
Google News
This RSS feed URL is deprecatedThis RSS feed URL is deprecated, please update. New URLs can be found in the footers at https://news.google.com/news

---
Nepal, China to sign pact on Tibet-Kathmandu railway line during PM Oli's visit - Economic Times
---
India And Nepal To Have Four New Air Gateways - NDTV
---
Nepal NRA Reconstruction Progress (18 June 2018) - ReliefWeb - Reliefweb
---
2 Indians Among Missing Workers Rescued From Nepal Hydro Project After 40 Hours - NDTV
---
Nepal's uncertain transition to federalism - Livemint

Livemint



Nepal's uncertain transition to federalismLivemintNepal

has experimented with different governance systems over 250 years of its existence. The country has witnessed executive monarchy, hereditary prime ministership, constitutional monarchy and Westminster system of state governance. All of these ...
---
Dutch child psychiatrist caught having sex with boy, 15, in Nepal - NL Times
---
International ICT conference concludes in Nepal - Business Standard
---
Japanese firm cashing in on growing gas demand in Nepal - The Mainichi
---
Nepal's Sovereignty and India - Telegraphnepal.com

Telegraphnepal.com



Nepal's Sovereignty and IndiaTelegraphnepal.com

Introduction: Although the very first article of the Treaty of Peace and Friendship between the Government of India and the Government of

Nepal

of 1950 contains the message of mutual acknowledgement and respect for each other's "complete sovereignty", ...
---
Korea World Travel Fair (KOFTA): Nepal Tourism awarded - eTurboNews

eTurboNews



Korea World Travel Fair (KOFTA): Nepal Tourism awardedeTurboNewsNepal's

participation at the 33rd Korea World Travel Fair (KOTFA) 2018, from June 14 at COEX Convention & Exhibition Center, 159-9 Samseong 1(il)-dong, Seoul, concluded successfully on June 17. The 4-day show ended on a positive note for

Nepal

with ...
---