Montenegro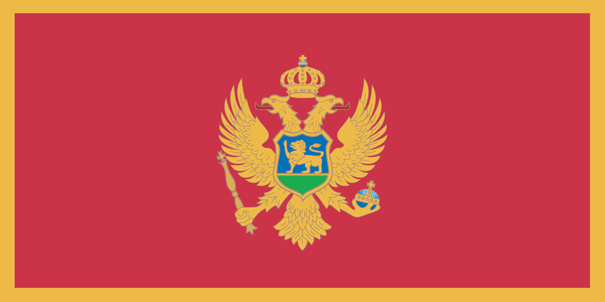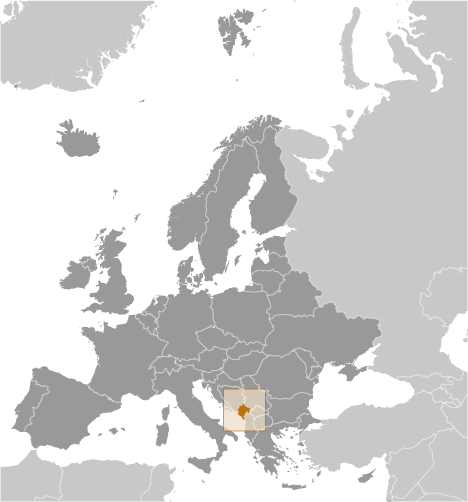 | | |
| --- | --- |
| Country | Montenegro |
| Capital | Podgorica |
| Continent | Europe |
| Currency | Euro(EUR) |
| Languages | Montenegrin, Serbian, Bosnian, Albanian & Croatian |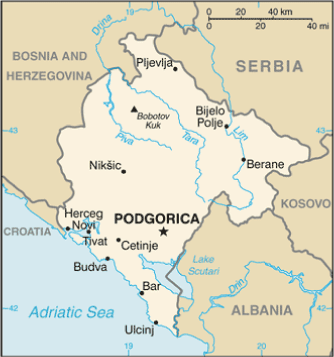 Information
Introduction
The use of the name Montenegro began in the 15th century when the Crnojevic dynasty began to rule the Serbian principality of Zeta; over subsequent centuries Montenegro was able to maintain its independence from the Ottoman Empire. From the 16th to 19th centuries, Montenegro became a theocracy ruled by a series of bishop princes; in 1852, it was transformed into a secular principality. After World War I, Montenegro was absorbed by the Kingdom of Serbs, Croats, and Slovenes, which became the Kingdom of Yugoslavia in 1929; at the conclusion of World War II, it became a constituent republic of the Socialist Federal Republic of Yugoslavia. When the latter dissolved in 1992, Montenegro federated with Serbia, first as the Federal Republic of Yugoslavia and, after 2003, in a looser union of Serbia and Montenegro. In May 2006, Montenegro invoked its right under the Constitutional Charter of Serbia and Montenegro to hold a referendum on independence from the state union. The vote for severing ties with Serbia exceeded 55% - the threshold set by the EU - allowing Montenegro to formally declare its independence on 3 June 2006.
Map
References
Montenegro - Wikipedia
Montenegro - CIA World Fact Book
Montenegro - BBC
Montenegro - Timeline - BBC
Cities
Links
News Headlines
Google News
This RSS feed URL is deprecatedThis RSS feed URL is deprecated, please update. New URLs can be found in the footers at https://news.google.com/news

---
Montenegro to fine people who don't stand during national anthem - CNN International
---
RC44 Championship Tour coming to Porto Montenegro - Sail World

Sail World



RC44 Championship Tour coming to Porto MontenegroSail World

The Porto

Montenegro

Yacht Club is very pleased to announce the RC44 Championship Tour which will kick-off the 2019 season in

Montenegro

. This prestigious tour of one design boats began in 2007 and brings together sailing and business, allowing ...
---
Ukrainian woman wanted by NABU extradited from Montenegro - Prosecutor General's Office - Ukrinform. Ukraine and world news
---
Montenegro Detains Pro-Putin Bikers Escorting Serbian Patriarch - Balkan Insight
---
Serbian Patriarch Faces Calls to Apologise in Montenegro - Balkan Insight
---
Hudson man alleges woman stole guns after online dating encounter - Hudson Star Observer
---
Amaro Montenegro Crowns U.S. Finalist in the Brand's First-Ever ... - PR Newswire (press release)
---
Prosecutor says he 'never blamed official Moscow' over Montenegro ... - RT
---
Soccer - Mitrovic double gives Serbia 2-0 win at Montenegro - Channel NewsAsia
---
50000 Citizens Left Montenegro - Total Montenegro News (press release) (blog)



50000 Citizens Left MontenegroTotal Montenegro News (press release) (blog)

October 17, 2018 - Like the countries of the region, in

Montenegro

, the departure of a young, high-quality, professional staff is evident. According to unofficial data, from the restoration of independence to today, between 50,000 and 60,000 citizens

...
---