Greece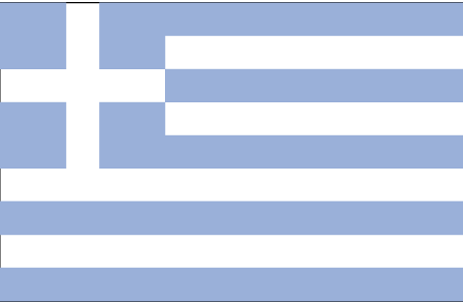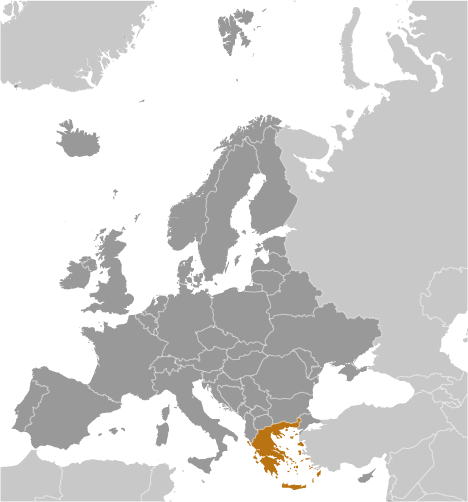 | | |
| --- | --- |
| Country | Greece |
| Capital | Athens |
| Continent | Europe |
| Currency | Euro(EUR) |
| Languages | Greek |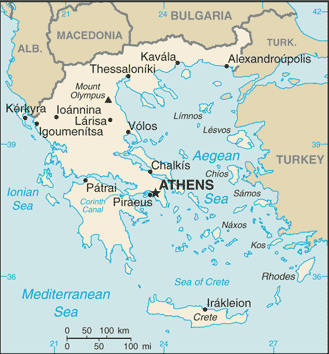 Information
Introduction
Greece achieved independence from the Ottoman Empire in 1829. During the second half of the 19th century and the first half of the 20th century, it gradually added neighboring islands and territories, most with Greek-speaking populations. In World War II, Greece was first invaded by Italy (1940) and subsequently occupied by Germany (1941-44); fighting endured in a protracted civil war between supporters of the king and Communist rebels. Following the latter's defeat in 1949, Greece joined NATO in 1952. In 1967, a group of military officers seized power, establishing a military dictatorship that suspended many political liberties and forced the king to flee the country. In 1974, democratic elections and a referendum created a parliamentary republic and abolished the monarchy. In 1981, Greece joined the EC (now the EU); it became the 12th member of the European Economic and Monetary Union in 2001. In 2010, the prospect of a Greek default on its euro-denominated debt created severe strains within the EMU and raised the question of whether a member country might voluntarily leave the common currency or be removed.
Map
References
Greece - Wikipedia
Greece - CIA World Fact Book
Greece - BBC
Greece - National Geographic
Greece - Timeline - BBC
Cities
Links
News Headlines
Google News
This RSS feed URL is deprecatedThis RSS feed URL is deprecated, please update. New URLs can be found in the footers at https://news.google.com/news

---
Macedonia MPs vote to change country's name, easing tension with Greece - Telegraph.co.uk
---
Vice President M Venkaiah Naidu meets Prime Ministers of Greece, Portugal - Economic Times
---
South African opera trio wow on 'Greece Got Talent' - Jacaranda FM

Jacaranda FM



South African opera trio wow on 'Greece Got Talent'Jacaranda FM

By the end of their performance, they have won smiles from the crowd and enthusiastic cheering from the presenter of '

Greece

Got Talent', Giorgos Lianos. Proving that talent transcends all boundaries, one judge tells the group that he is happy they

...
---
Macedonia's parliament approves name change deal with Greece - Irish Times
---
Turkey-Greece ties face new round of tension over reserves in Mediterranean - Hurriyet Daily News
---
Chinese premier pledges joint efforts with Greece to promote practical cooperation - Xinhua
---
He went to Greece to help migrants, now he's accused of trafficking them - CNN International
---
Macedonian parliament votes to approve name change - Aljazeera.com

Aljazeera.com



Macedonian parliament votes to approve name changeAljazeera.com

The Macedonian parliament has passed constitutional changes to allow the Balkan country to change its name to the Republic of North Macedonia, as agreed with

Greece

. A total of 80 deputies in the 120-seat parliament on Friday voted in favour of the

...
---
Kouros of Apollonas - Atlas Obscura

Atlas Obscura



Kouros of ApollonasAtlas Obscura

The statue is a kouros, a type of free-standing statue of a naked young man that dates to the Archaic period of Ancient

Greece

. It was originally believed to pay homage to Apollo until the 1930s, when archaeologists noticed its beard and realized the

...
---
Protests planned for Cork volunteer being detained in Greece - BreakingNews.ie
---