El Salvador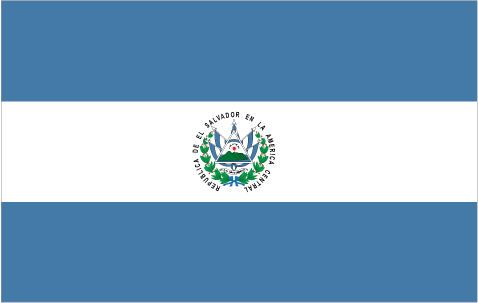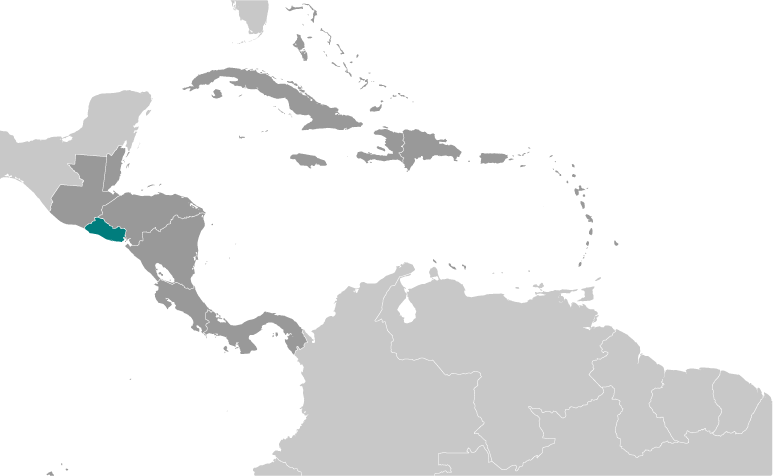 | | |
| --- | --- |
| Country | El Salvador |
| Capital | San Salvador |
| Continent | North America(Central America) |
| Currency | United States dollar(USD) |
| Languages | Castilian |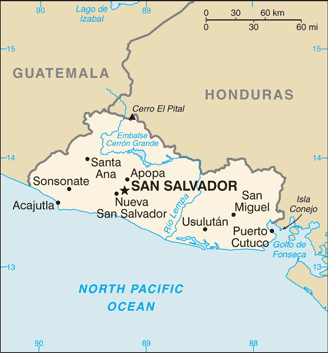 Information
Introduction
El Salvador achieved independence from Spain in 1821 and from the Central American Federation in 1839. A 12-year civil war, which cost about 75,000 lives, was brought to a close in 1992 when the government and leftist rebels signed a treaty that provided for military and political reforms.
Map
References
El Salvador - Wikipedia
El Salvador - CIA World Fact Book
El Salvador - BBC
El Salvador - Timeline - BBC
Cities
Links
News Headlines
Google News
This RSS feed URL is deprecatedThis RSS feed URL is deprecated, please update. New URLs can be found in the footers at https://news.google.com/news

---
Strong winds cause three deaths in Costa Rica, one in El Salvador ... - The Tico Times
---
Deported, divided: How a mom's return to El Salvador tore her family in two - Washington Post
---
El Salvador: Court fails to release woman unfairly jailed after suffering a stillbirth - Amnesty International
---
Rise in US Immigrants From El Salvador, Guatemala and Honduras Outpaces Growth From Elsewhere - Pew Research Center's Hispanic Trends Project
---
St Pius Seminary to honour archbishop of El Salvador in his centenary year - Times of India
---
El Salvador woman jailed after stillbirth seeks freedom - Aljazeera.com
---
'My Only Friend Is My Conscience': Face to Face With El Salvador's Cold Killer - The New York Review of Books
---
Analysis: El Salvador, Guatemala, Honduras Tops Mexico In Immigration - Fronteras: The Changing America Desk
---
El Salvador: from dialogue to death - Open Democracy

Open Democracy



El Salvador: from dialogue to deathOpen Democracy

The two homicides in the San Roque quarter are to be added to the 3.375 violent deaths which, according to National Civil Police (PNC) data, have been registered in

El Salvador

between January and November 7, 2017. On average, eleven people are

...
---
El Salvador: Lifesavers instead of killers - Deutsche Welle

Deutsche Welle



El Salvador: Lifesavers instead of killersDeutsche Welle

Global 3000.

El Salvador

: Lifesavers instead of killers.

El Salvador

is considered one of the most dangerous countries on the planet. Salvation Commandos are voluntary organizations that try to save lives. They recruit young people who would otherwise

...
---