Belarus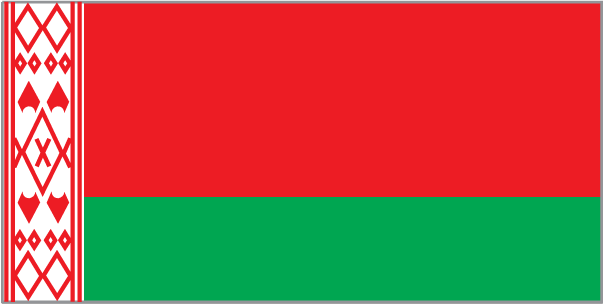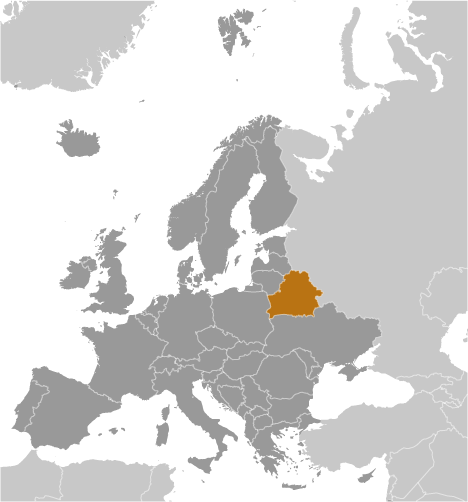 | | |
| --- | --- |
| Country | Belarus |
| Capital | Minsk |
| Continent | Europe |
| Currency | Belarusian ruble(BYR) |
| Languages | Belarusian & Russian |
Information
Introduction
After seven decades as a constituent republic of the USSR, Belarus attained its independence in 1991. It has retained closer political and economic ties to Russia than any of the other former Soviet republics. Belarus and Russia signed a treaty on a two-state union on 8 December 1999 envisioning greater political and economic integration. Although Belarus agreed to a framework to carry out the accord, serious implementation has yet to take place. Since his election in July 1994 as the country's first president, Aleksandr LUKASHENKO has steadily consolidated his power through authoritarian means. Government restrictions on freedom of speech and the press, peaceful assembly, and religion remain in place.
Map
References
Belarus - Wikipedia
Belarus - CIA World Fact Book
Belarus - BBC
Belarus - Timeline - BBC
Cities
Links
News Headlines
Google News
This RSS feed URL is deprecatedThis RSS feed URL is deprecated, please update. New URLs can be found in the footers at https://news.google.com/news

---
Ukrainian Journalists' Union Demands Release Of Reporter Held In Belarus - RadioFreeEurope/RadioLiberty
---
China's Geely targets Russian market with new Belarus plant - Gulf Times
---
Syria Receives 25 Tonnes of Humanitarian Aid From Belarus - Sputnik International
---
Germany's Sigmar Gabriel in Belarus to boost ties with Russia's ally - Deutsche Welle
---
A Russian Power Play in Belarus - Bloomberg

Bloomberg



A Russian Power Play in BelarusBloomberg

The power station going up across the border in Astravets,

Belarus

, is creating a sense of déjà vu among Lithuanians, who fear not only a Chernobyl-type disaster from a largely untested nuclear technology, but also a resurgence of Russian influence in

...
---
Hazing investigation, local elections 2018, nuclear stress test – Belarus state press digest - Belarus Digest
---
Belarus silent on Ukrainian journalist's detention in Minsk | KyivPost - Kyiv Post
---
United States beats Belarus to win its 18th Fed Cup title - WTOP
---
Censorship of music: who gets to sing in Belarus? | BelarusDigest - Belarus Digest
---
Belarus Steps Up Liberalisation of Business - Emerging Europe



Belarus Steps Up Liberalisation of BusinessEmerging Europe

In fact, according to the Development Bank, a specialised financial institution for SMEs established by the government, technologies are rapidly developing in the global markets and

Belarus

has confirmed its talents and competences, building itself as

...
---