Albania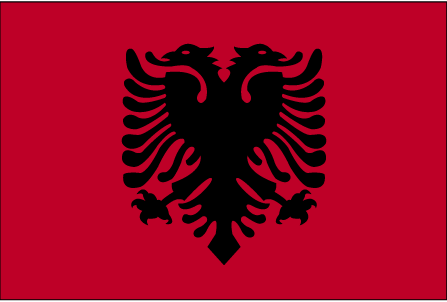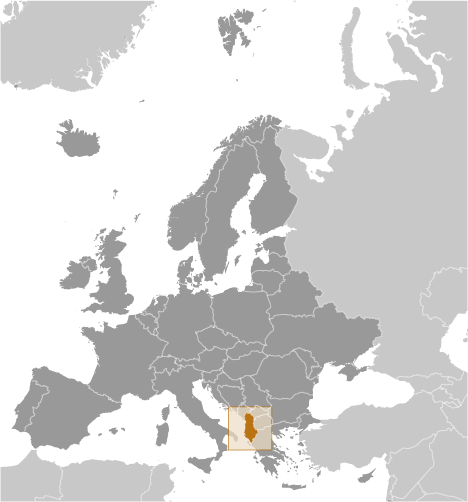 | | |
| --- | --- |
| Country | Albania |
| Capital | Tirana |
| Continent | Europe |
| Currency | Lek(ALL) |
| Languages | Albanian |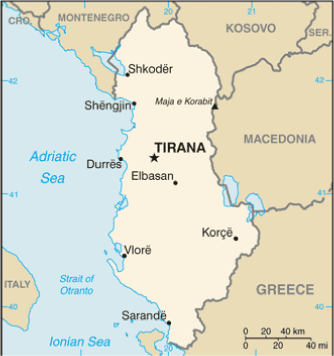 Information
Introduction
Albania declared its independence from the Ottoman Empire in 1912, but was conquered by Italy in 1939. Communist partisans took over the country in 1944. Albania allied itself first with the USSR (until 1960), and then with China (to 1978). In the early 1990s, Albania ended 46 years of xenophobic Communist rule and established a multiparty democracy. The transition has proven challenging as successive governments have tried to deal with high unemployment, widespread corruption, a dilapidated physical infrastructure, powerful organized crime networks, and combative political opponents. Albania has made progress in its democratic development since first holding multiparty elections in 1991, but deficiencies remain. International observers judged elections to be largely free and fair since the restoration of political stability following the collapse of pyramid schemes in 1997; however, there have been claims of electoral fraud in every one of Albania's post-communist elections. In the 2005 general elections, the Democratic Party and its allies won a decisive victory on pledges to reduce crime and corruption, promote economic growth, and decrease the size of government. The election, and particularly the orderly transition of power, was considered an important step forward. Albania joined NATO in April 2009 and is a potential candidate for EU accession. Although Albania's economy continues to grow, the country is still one of the poorest in Europe, hampered by a large informal economy and an inadequate energy and transportation infrastructure.
Map
References
Albania - Wikipedia
Albania - CIA World Fact Book
Albania - BBC
Albania - Timeline - BBC
Cities
Links
News Headlines
Google News
This RSS feed URL is deprecatedThis RSS feed URL is deprecated, please update. New URLs can be found in the footers at https://news.google.com/news

---
7 reasons to go to Albania - Metro Newspaper UK

Metro Newspaper UK



7 reasons to go to AlbaniaMetro Newspaper UK

Roy Ayers, Todd Terje and The Black Madonna are all at the new week-long boutique festival Kala, taking place in

Albania

for the first time on Dhërmi Beach from Wednesday. Alongside three stages playing disco, jazz and techno, there's a focus on

...
---
9477 new businesses register in Albania in the first 5 months of 2018 - Xinhua
---
Albania's Jan-May trade gap widens 3% y/y - SeeNews

SeeNews



Albania's Jan-May trade gap widens 3% y/ySeeNews

TIRANA (

Albania

), June 18 (SeeNews) –

Albania's

trade deficit expanded by 3% year-on-year in the first five months of 2018, reaching 124 billion leks ($1.14 billion/983.1 million euro), the statistical office, INSTAT, said on Monday. Exports rose 18.4

...
---
Albania: Why it's time to put this ancient country on your holiday wish-list - Telegraph.co.uk
---
Albania's central bank emergency intervention not enough to stop euro's free fall - Tirana Times
---
Women's Silver #EuroLeague: Sweden Downs Austria for Gold; Albania Nabs Bronze - VolleyMob
---
Newsroom AEC Albania - Council of Europe (press release)

Council of Europe (press release)



Newsroom AEC AlbaniaCouncil of Europe (press release)

During the training representatives from the General Directorate for the Prevention of Money Laundering,

Albanian

Financial Supervisory Authority, Ministry of Justice, Prosecution Office,

Albanian

State Police, Central Bank of

Albania

, commercial banks ...
---
Albania says FYROM name deal good for wider region - www.ekathimerini.com
---
Kings to open international school in Albania - The PIE News

The PIE News



Kings to open international school in AlbaniaThe PIE News

For Sapaud director Eda Basha, the partnership with Kings will allow the group to fulfil its ambitions to foster

Albania's

international outlook. "

Albania

is a very small country, which is all the more reason for us to have a global outlook," she said

...
---
Albanian who sneaked into the UK on the back of a lorry and conned his way into top job with police by claiming to ... - Daily Mail
---