Bolivia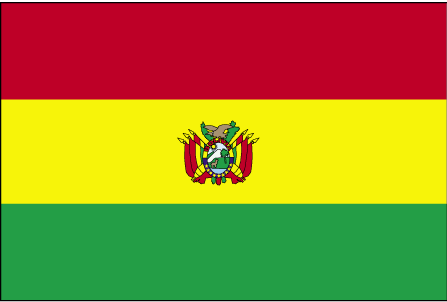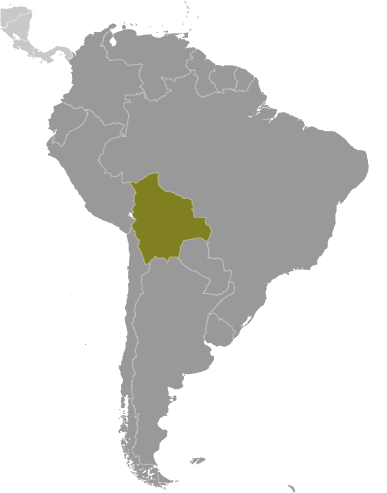 | | |
| --- | --- |
| Country | Bolivia |
| Capital | Sucre |
| Continent | South America |
| Currency | Boliviano(BOB) |
| Languages | Spanish, Quechua, Aymara & Guaraní |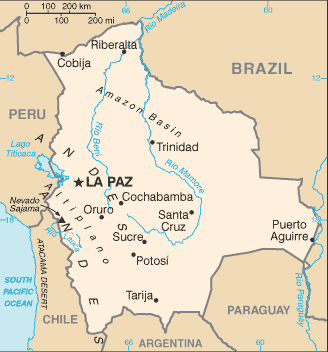 Information
Introduction
Bolivia, named after independence fighter Simon BOLIVAR, broke away from Spanish rule in 1825; much of its subsequent history has consisted of a series of nearly 200 coups and countercoups. Democratic civilian rule was established in 1982, but leaders have faced difficult problems of deep-seated poverty, social unrest, and illegal drug production. In December 2005, Bolivians elected Movement Toward Socialism leader Evo MORALES president - by the widest margin of any leader since the restoration of civilian rule in 1982 - after he ran on a promise to change the country's traditional political class and empower the nation's poor, indigenous majority. However, since taking office, his controversial strategies have exacerbated racial and economic tensions between the Amerindian populations of the Andean west and the non-indigenous communities of the eastern lowlands. In December 2009, President MORALES easily won reelection, and his party took control of the legislative branch of the government, which will allow him to continue his process of change.
Map
References
Bolivia - Wikipedia
Bolivia - CIA World Fact Book
Bolivia - BBC
Bolivia - Timeline - BBC
Cities
Links
News Headlines
Google News
This RSS feed URL is deprecatedThis RSS feed URL is deprecated, please update. New URLs can be found in the footers at https://news.google.com/news

---
Bolivia's Maritime Claim: Battle to Undo 139-Year-Old Conquest - NewsClick
---
Bolivia president wants dialogue with Chile over coastline - Washington Post
---
Natural Disasters Monitoring - March 21, 2018 - ReliefWeb



Natural Disasters Monitoring - March 21, 2018ReliefWeb

On 20 March 2018, the

Bolivia

Civil Defense reported the Lagunillas Council declared the town of Charagua, Cordillera Province, Santa Cruz Department, a disaster zone due to recent heavy rain that caused an overflow of the Parapetí River. To date, the

...
---
Chile says no obligation to negotiate with Bolivia over sea access - Nasdaq
---
Bolivia takes sea access dispute with Chile to world court - Washington Post
---
Officials: Child accidentally shot school bus with BB gun in Bolivia - WECT-TV6
---
Bolivia: Seven prisoners killed in police raid on notorious jail | News ... - Aljazeera.com
---
Morales: Chile's Oligarchs Oppose Settlement of Maritime Dispute with Bolivia - teleSUR tv HTTPS (press release) (blog)
---
USMNT to face Bolivia in Philadelphia friendly in May - ESPN

ESPN



USMNT to face Bolivia in Philadelphia friendly in MayESPN

The United States men's national team will play

Bolivia

in a friendly in Chester, Pennsylvania, on May 28 in a matchup between nations that failed to qualify for the World Cup. The match, announced on Thursday, comes before the Americans play Ireland

...
---
Bolivian farmers demand government approve GMO crops - Genetic Literacy Project
---